While the most recent Google Penguin update has left webmasters and even some SEO agencies asking if building backlinks is really worth it anymore, the most successful people in the search field are continuing to move forward. These individuals and agencies are able to do as they have been following excellent link building practices for years, and aren't likely to fall foul of a Google manual penalty or algorithm update anytime soon.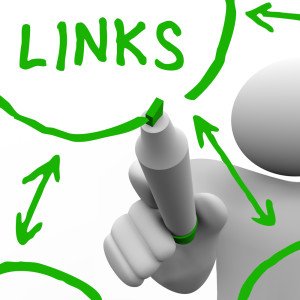 Whether you're just getting started with sourcing backlink opportunities or have been doing it for years but with little success, perhaps even seeing your rankings drop in recent times, this advice will help you improve your performance. In addition to helping you to identify good backlink opportunities for link building yourself, it will also help you to discover any links that you might wish to disavow using Google Webmaster Tools.
Here are three criteria to look for when identifying backlink opportunities and ideas for how you should approach each one.
How Powerful is the Link?
There are two main ways you can benefit from a backlink; the power of the link itself in terms of your own SEO, and the traffic that a backlink can provide you. If the answers to both of these factors score highly, then you're looking at a good link opportunity. Simply put, the more traffic you're likely to see, the better the link.
Here are some factors that contribute to the power of a link:
Page and Domain authority
How many links are on the page? If there is one link, yours, that's more likely to be clicked than if you're one of 100 links
Where is the link on the page? Higher is better, but you might find that sites don't want to put links above the fold, or in the opening of a piece of content, for example.
These factors all combine and start to show you whether a backlinking opportunity is a good one. These three points all link to the next area.
How Relevant is the Site?
Powerful links will rub off on your own site in terms of authority and give you an SEO boost, but the links that are even better and that will really drive traffic are the most relevant ones. The closer a site is to yours in terms of niche and topic, the better in terms of relevancy.
For some, this will cause a problem, as they're obviously not going to be able to post on competitors' sites. What are the indicators of relevancy that Google looks for?
Anchor text appears natural, but is relevant to the destination pages' content and keywords
Words close to the anchor text are relevant to the destination pages' content and keywords; some SEO analysts are even saying this is the best way to build links, with anchor text before or after your desired keywords
The page and website linking to you are relevant to your content and keywords
It's all about relevancy, and you need to find the best opportunities to link from the most relevant sites possible.
How Difficult is it to Get the Link?
Generally, the harder it is to get a link, the better quality the site is, thus the more powerful the link will be. At the same time, you don't want to be spending all your time targeting links from sites that only accept 3,000 word white papers or want you to pay them to feature your content.
The way around this is to build relationships with relevant site owners by commenting on their content, and increasing the chance you'll be invited to provide a guest post. Focusing on your own content will also help you to gain guest posting invitations. You don't need to avoid sites that are made up mainly of guest blogs or advertise for guesting opportunities, but you should understand these opportunities are going to be less lucrative in the power they give to you.
Moving Forward
If you're ever in doubt, simply ask whether the value of the traffic a link is likely to bring you is worth the effort. If the answer is no, then it is time to move on.
Author Bio: Allen Greene is an SEO expert who works with clients to help them identify the best SEO tools online that can assist with their activities. In his spare time, Allen loves to travel and spend time with his family.