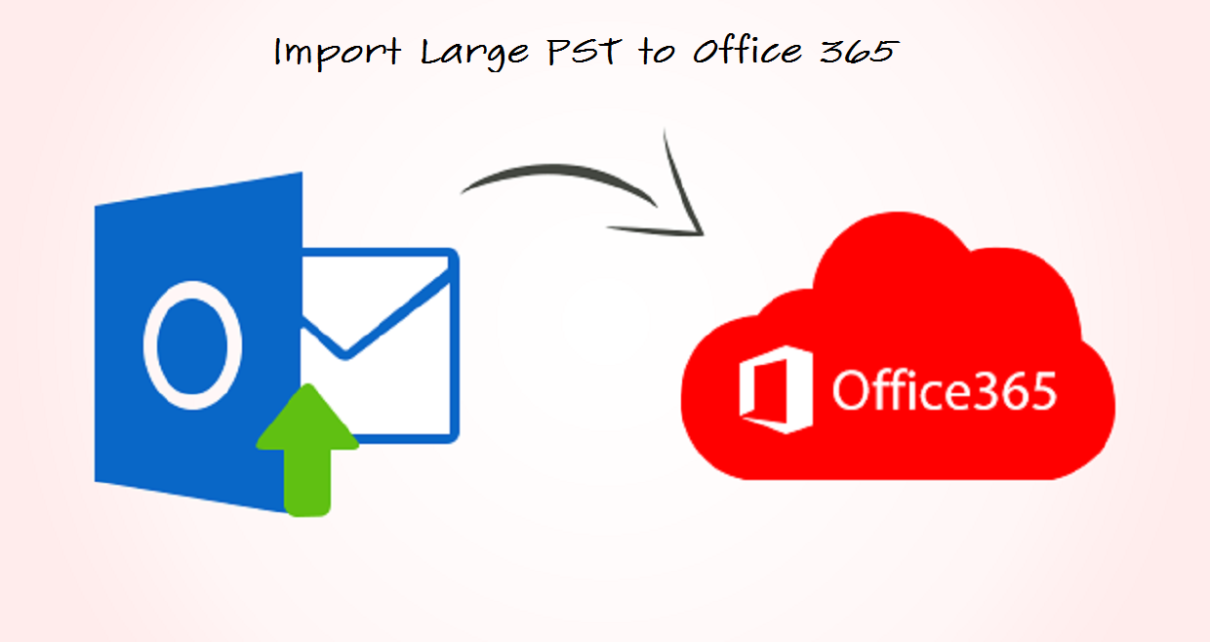 Universal Accepted Method to Import Large PST to Office 365
Have you ever wondered how to import large PST file to Office 365 account without any data loss?
If you work with Microsoft Outlook, then you definitely heard about PST, a default local storage file of Outlook, and its data corruption issue. In fact, dealing with an oversized Outlook data file is a tiresome task and it turns into panic when it got corrupt also. Actually, there is a file size limitation applied on Personal Storage Table (.pst) file. And, when it becomes oversized, it will result in data corruption or poor performance of Outlook.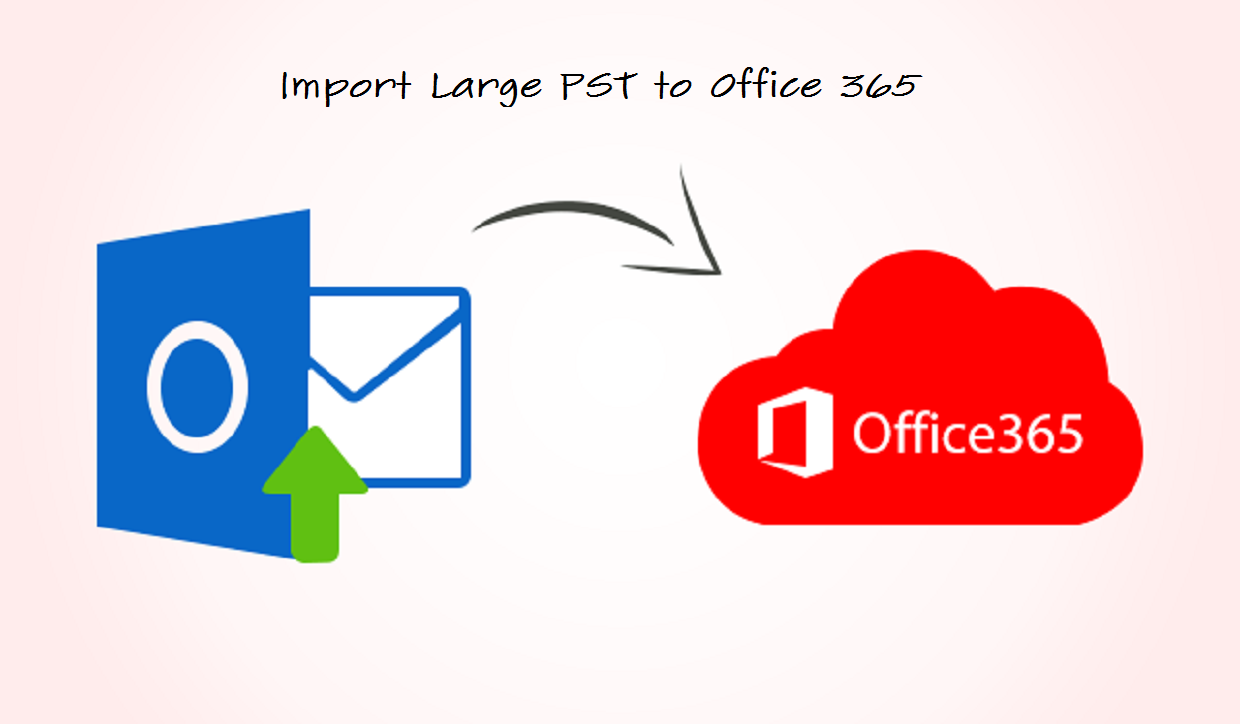 However, there are numerous users who switch to Office 365 to get rid of PST file issue and get the following advantages.
Get large mailbox storage
No licensing issue
Work anywhere and anytime
Data security
Different services for different needs
Now, the problem is that users who migrate from desktop Outlook to Outlook 365, needs to import their large PST data file to Office 365. With the help of manual workaround such as Network Upload, it takes huge time to add the data of oversized .pst to Office 365 webmail. So after a deep research, we find a solution that can securely and smoothly migrate large .pst data to O365 without any data loss.
Use Office 365 PST Import Software to Import Large PST to Office 365
If a user or organization has any large sized PST file and wishes to import its entire data into Office 365, then trust only Office 365 Import tool. It is a reputed data migration software that received many awards.
Its primary function is to import large PST multiple files to Microsoft Office 365 account effortlessly. With the help of this tool, user is able to migrate emails, contacts, calendar entries, and tasks in the O365 mailbox. Apart from this, the several other robust features are provided by tool that makes the entire migration process facile.
Moreover, it covers majorly all the O365 plan from Office 365 Enterprise to Business Essentials subscription. Apart from all, the software provides a dynamic Incremental Approach feature. This option always enables users to copy any new data, from source file to target location. But it is mandatory to perform original migration for the same content before using Incremental approach. Let's check out how to import large .pst to Office 365 with the help of software.
1. First, download and install the Office 365 Import tool. The tool can be easily installed in the system and if you find any problem then contact the support team. They will troubleshoot the issue in shortest period of time.
2. Now, open the software after successful installation. If you are an admin, then select the box labeled as Is Office 365 Admin and provide credentials of administrative account in the appropriate boxes.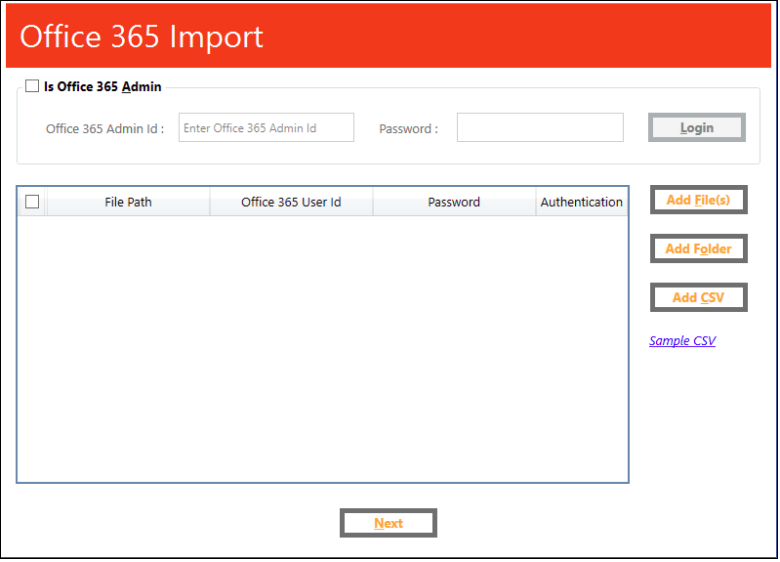 Note: The account should be impersonated with O365 admin account.
3. Now, upload the file by using 3 different ways:
Add File(s): Use to select the PST file one at a time.
Add Folder: Use to upload a folder that consists bunch of a Outlook data file.
Add CSV: Attach a .csv file that includes information of PST file path and Office 365 User ID.
Also, mention Office 365 account ID corresponding to the PST file. Then, click on Next.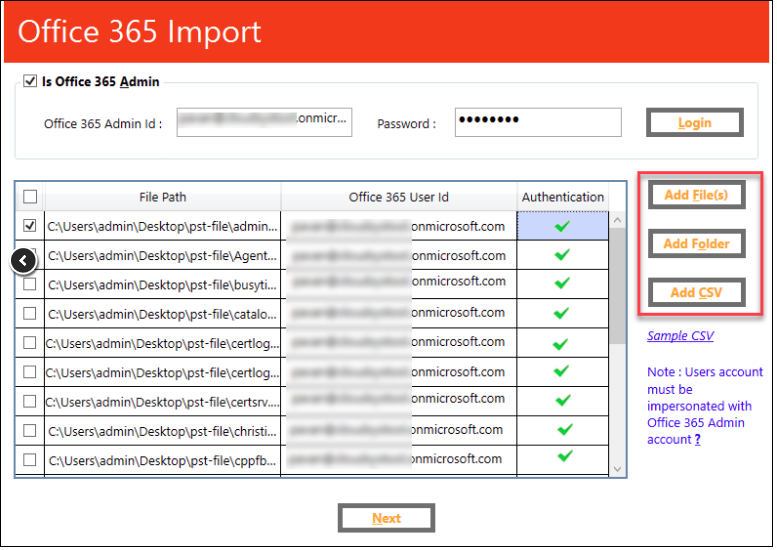 4. In the next window, select the data item folder that you want to import large PST file to Office 365. In fact, if you want to migrate only a particular a range of data, then use Date Filters In this feature, you need to select a specified date and day. Thereafter, the tool will import only those data items that lie between the mentioned timeline in Office 365 account. So, no unnecessary data will move to Outlook 365.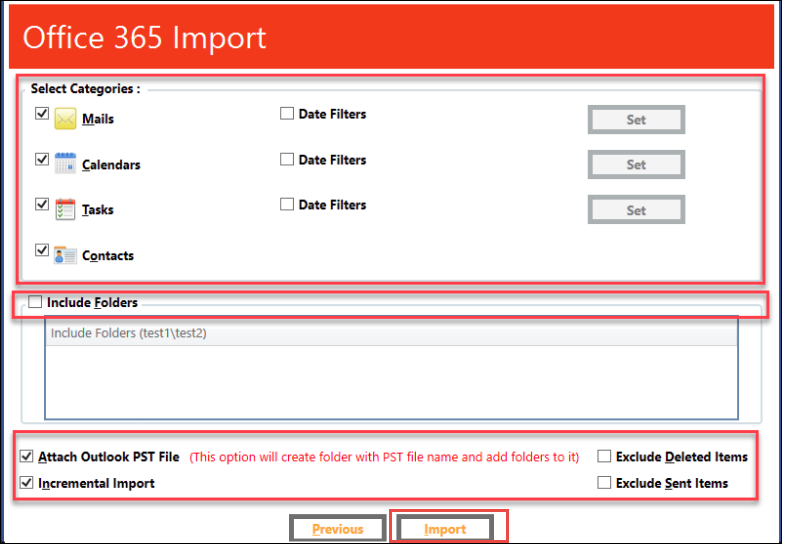 5. If you need to add some additional folders, then check the box corresponding to Include Folders. Moreover, if users do not want to keep Deleted Items and Sent Items folder, then select the checkbox labeled as Exclude Deleted Items and Exclude Sent Items.
6. After that, click on Import button to migrate large .pst data file to Office 365.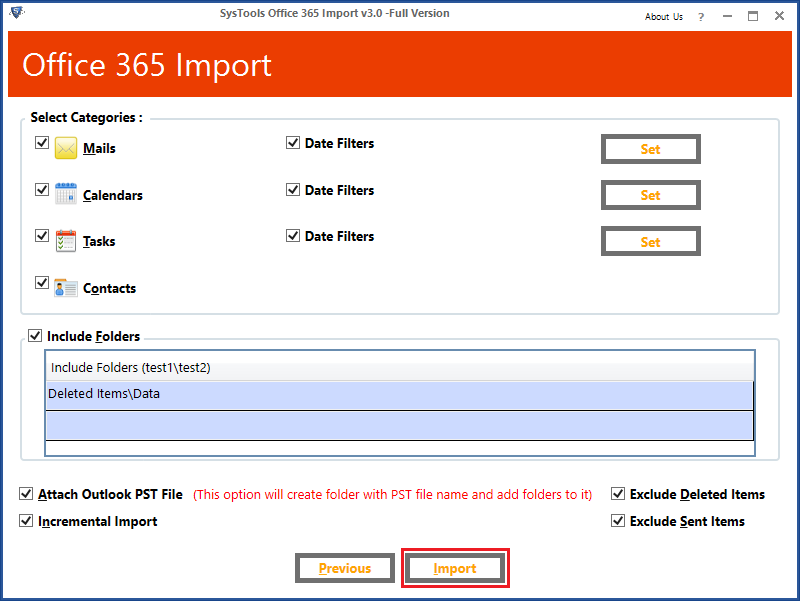 Once you have done with the above guide, your PST data will start moving into O365 mailbox. The complete process will take a minimum span of time. However, the size of file also impacts the procedure speed.
Few Closing Thoughts
Importing a large PST file in Office 365 is not a piece of cake. Therefore, to overcome the user's frustration, we have explained a widely accepted method to migrate huge Outlook data file into O365 mailbox. It is suggested to home-user or Organization that do not waste your valuable time on the manual workaround. Just click on Office 365 Import tool and make your PST to Office 365 migration smooth and facile.