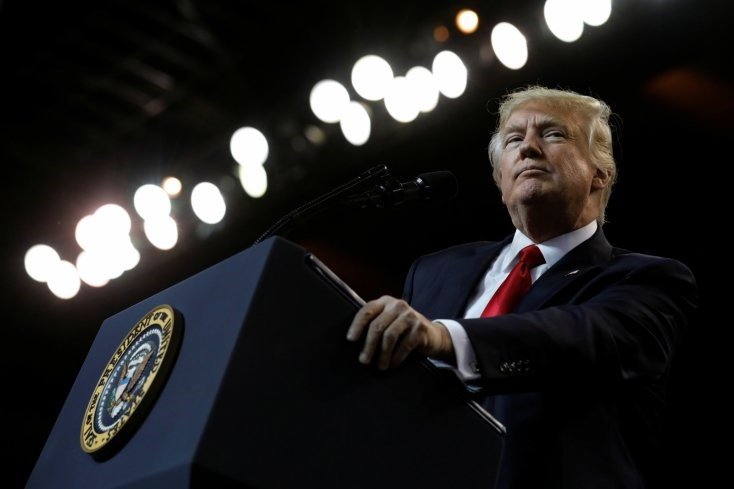 Here's why you should take your Internet Privacy seriously (and secure it) in the Trump era
In case you're still confused, the prior internet privacy regulations had required ISPs to obtain the consent of their users' before gathering data pertaining to them (such as location data or browsing history) and sharing it with third-parties.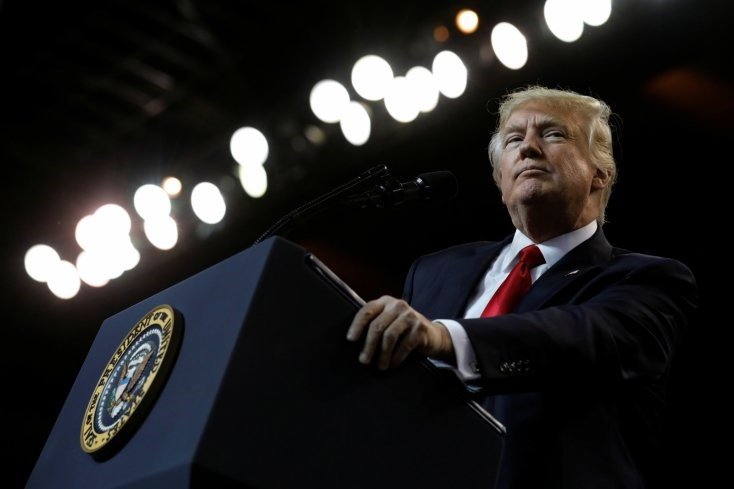 However, our fundamental right to privacy on the internet was mercilessly taken away on the dreadful day of April 3, when President Trump officially signed the resolution to nullify those consumer-friendly protections.
Even the FCC is barred from introducing "similar" regulations in the future. If that didn't hit the nail on the head, this directly translates into users, like you and me, being left exposed to mass internet surveillance.
If you shop online frequently, you must have noticed how advertisements suddenly show up on your screen promoting a product you searched on Google a few days ago. If you're wondering, no – this isn't exactly a coincidence!
Then what is it?
For years, corporations (like Facebook and Google), ISPs and telecommunication services have been secretly tracking our digital footprint – everything from our shopping preferences and communications to spending habits and searches.
This information is then utilized to expand their capabilities and make easy money off you. While ISPs and companies previously had to disclose the type of information they collected and shared, they are no longer required to do so (thanks a lot Trump).
They have been given complete freedom to do whatever they want to, making a complete mockery of internet privacy which is the right of every individual. Take a look at these few examples below to know why you need to prepare yourself for Trump-era data mining operations:
Beware, Your Buying Patterns Are Being Monitored by Facebook
If we talk about 2012 alone, social media giant Facebook bought data on 70 million U.S. households from a data company called Datalogix. Facebook then went on to reveal that they were tracking the behavior of their users' to serve better ads to them. Obviously, the first reaction from users was outrage and this led to Facebook eventually giving users the ability to opt-out.
Say What? Amazon Can Watch What We Look At Online?
Ever heard about cookie tracking? As the name implies, they are placed on websites to track whatever you do online. Now a common practice across the internet, popular online store Amazon was among the first major corporations to use tracking cookies for presenting users with more personalized recommendations on what they should buy.
Don't get me wrong, the company still tracks the activities of user's using tracking cookies, but you can view your cookies and turn them off.
Carriers Too Have Tried Their Luck in Tracking You!
Back in 2011, it was revealed that three major carriers T-Mobile, AT&T and Sprint were spying on users with Carrier IQ tracking software. According to Android developer Trever Eckhart, the software was capable of recording geolocation (even if the location services were not enabled) and all inputted keystrokes on the device.
The FCC fined Verizon $1.35 million in 2016 for inserting "Zombie Cookies" into all its users' unencrypted online traffic without their permission. Ever since then, carriers have dropped out such programs.
So, what can be done?
Hopefully, by now you're well aware of the importance to escape the prying eyes of ISPs and corporations. But, how can this be done? Many security experts recommend the use of a VPN, or virtual private network when connecting to the internet.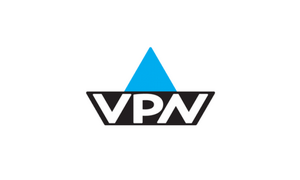 A VPN will not only mask your IP address, but also change your virtual location to that of your choosing and encrypt all of your internet communications, making you invisible and protecting your online activity from anyone on the outside.
However, you may be wondering: Are VPNs legal? Contrary to popular belief, the use of a VPN is completely legal in almost any country around the world unless you are using it for illegal purposes, of course.
While there is no foolproof solution to ensure complete internet privacy, many security experts are of the view that using a VPN is the first step in the right direction. Some also suggest using Tor, which is a software to protect your location and browsing data.
Final Thoughts
Whatever means you think is right for you, the bottom line is to ACT NOW as the responsibility of your internet privacy rests in your own hands.