In this tech savvy age, children are beginning to use the Internet more frequently. Many children have watched YouTube long before they start first grade because there are so many fun and entertaining kid's videos to see. However, the Internet is not a safe place for young kids to be spending their time unsupervised. In addition to the kid's videos, there is a lot of material that is inappropriate for young viewers and if you don't take the proper steps, they are very easy to find.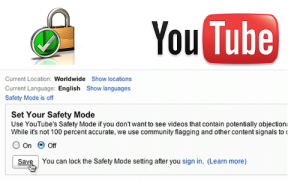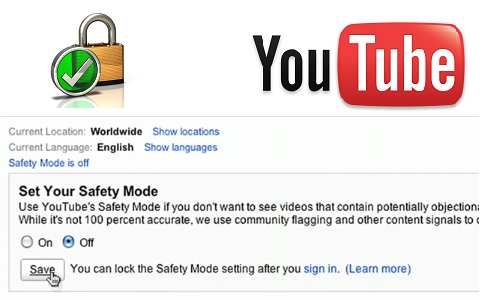 Here are some tips for making YouTube safe for children to view.
Have Separate Accounts
One of the first things that you'll want to do is create a separate account for your children. This will make it easier for you to take the precautions you need to keep them safe without restricting your own account. It will make it more convenient for you to monitor what they view and it will help to keep your account private. They won't have access to your subscriptions where they may be tempted to look at something of yours or where they could accidentally click into something inappropriate.
Monitor Your Child's Usage
Monitoring your children while they are on the computer is very important to make sure they are watching videos that you approve of. The best way to do this is by placing the computer in a living room or dining room area where you can see it clearly just by walking by. It's never a good idea to allow children to have a computer in their bedrooms because they could easily be watching inappropriate videos without your knowledge. By the time you walk in, they can click off anything they don't want you to see.
Kids are smart, curious and they learn fast. Many of them learn at a young age how to turn off parental controls, so keep the computer in a public viewing area and you keep more control over what they're watching.
Use Parental Controls
While you may believe that your child will only view material that is age appropriate and that you said it was fine to watch, you should still use parental controls. Otherwise, inappropriate material is too easy to get even when you're not trying to. Your child can type in a keyword that seems innocent enough and end up with pornography or violent material that is completely unsuitable but YouTube parental controls can prevent this from happening.
There are many fun and even educational videos on YouTube that are safe for children of all ages to view, as long as you take the appropriate steps to keep your kids safe. It's also a good idea to set aside some time to watch the videos with your children, so you know exactly what they are viewing even when you take the necessary precautions.
It is possible for someone to post videos with misleading information just to get more followers. Therefore, it's always a good idea to watch a video at least once with your kids. If you're interested in posting your own videos for kids or adults, here are some ways to get more views.
About Author: Brittany Clark is a parent and a fan of YouTube. She understands the dangers as well as the benefits of the video sharing site.