Rumours about Microsoft releasing the next wave of updates for Windows 8.1 is starting to catch up among tech enthusiast and the said update, which is dubbed as 'Threshold,' is reportedly going to be released in the spring of 2015.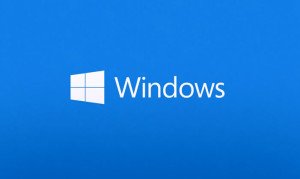 The news spread like wildfire after long time Microsoft watcher Mary Jo Foley reported about it on her article on ZDNet last December 02. According to Foley, a couple of her unnamed contacts confirmed that Terry Myerson, executive vice president of Microsoft, dropped the 'Threshold' codename in an internal email.
Threshold: Providing a common ground across Microsoft's operating systems
For those who are curious about the codename 'Threshold,' it is thought to be derived from a planet in Halo universe. It could be remembered that Microsoft also named Cortana–its answer to Apple's Siri–after an artificially intelligent character also from the Xbox franchise.
If all goes according to plan, Threshold is said to include updates across Microsoft's three platforms: Windows Phone, Windows and Xbox One. However, rather than running as a single Windows operating system, Threshold is said to be a wave of operating systems update that would allow Windows-based phones, devices and gaming consoles to have shared elements.
Of course, long time Windows users know that some of Microsoft's OS (i.e. Xbox One OS, Windows Phone 8 OS and Windows 8.x OS) already have a similar Windows NT Core. However, sources said Threshold is reportedly taking the shared element a step further by integrating more commonality across windows-based platforms. That is, Microsoft is looking to support "high value activities" on all platforms that will potentially include expressions/documents (Office and Remix), decision making/task completion (Bing) and IT management (Intune and Workplace) among others.
Microsoft's departing CEO Steve Ballmer already touched upon the "high value activities" concept last July. According to Ballmer, although Microsoft delivers multiple devices and services, they will pull together engineering efforts to bring a coherent set of high-value activities to focus on its "One Microsoft" mission.
If reports of Threshold's spring 2015 release were true, such wave of updates will fall a few months after the annual OS update cadence of Microsoft. However, before the folks at Redmond officially launch Threshold, Windows users have some updates to look forward to. As Foley's sources noted, Microsoft is currently working on a unified app store that will support all Windows-based platforms. It has also been said that the company executives are working on a similar developer tool set for Xbox One, Windows Phone 8 OS and Windows 8.x OS. The latter update has been promised by Microsoft officials ever since Windows 8 platform has been introduced.
Microsoft has been aggressively working to link its operating systems together so as to provide a cohesive experience for end users. In fact, their convergence approach is not just limited to software alone, but extends to hardware as well. One example of which is the firm's first line up of Surface tablets, which was aimed to connect the gap between notebooks and tablets.
There is no doubt that Threshold could be the next big step for Microsoft. And the concept of it being somewhat a unified system could make Windows-based platforms more enticing to use and make them more competitive. Hopefully, though, Microsoft would shed light on Threshold, its main functions and purposes and if they are indeed planning to launch it and when. For now, Threshold will most likely be a codename that will orbit over the Internet.
What do you think about Threshold? Think Microsoft should go ahead with it and would it make a big difference on Windows-based platforms? Share your thoughts.
About Author: Betty Fulton is a fulltime writer with a strong interest in technology-related subjects. She is also a regular contributor for PC Doctor Edinburgh.