Finding for a solution to move from Lotus Domino to Office 365 then, you are landed at the right place. Here, we will describe the most appropriate approach to migrate Domino to Exchange Online without any hassle.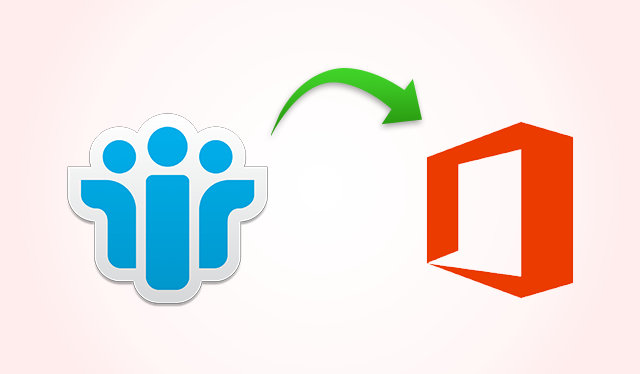 In today's arena, the Exchange Online or Office 365 is growing rapidly across the globe. It is one of the best web-based applications developed by the Microsoft. Office 365 is a bundle of different programs such as SharePoint, Outlook, Notes, Exchange Server, Yammer, and so on. It is a paid service, so users only need to pay for those applications that they utilize.
On the other hand, due to less advance features, Lotus Notes become unpopular among the end-users. Moreover, the email management system of Office 365 is much better than the Lotus Notes. Hence, all the organizations or home users can migrate Domino to Exchange Online. Therefore, in the following write-up, we will discuss the most secure and reliable method for Lotus Notes to Office 365 migration without any loss of a single bit of data.
Lotus Domino to Office 365 Migration – Manual Ways
There is no direct utility available in Domino that can perform Lotus Domino to Exchange Online migration. So, take help of this indirect way that simply uses IMAP Connector in IBM Notes. This process is of four steps as shown below:
Step #1: Create Backup of Lotus Notes NSF Files
No single manual solution is secure, so it is suggested to take a backup of the Lotus Notes mailbox backup. This can be done before the export process so as to avoid data loss issue in case of any trouble during the transfer procedure.
Step #2: Create New Mailboxes
Once the data backup process is completed, then make a new mailbox for each individual user having a profile in Lotus Notes Domino.
Step #3: Enable IMAP or IP Port
The final step is to allow IMAP for all users. For achieving this, go through the following set of instructions carefully:
Launch Domino Administrator in IBM Lotus Notes.
Now, click on the Configuration Then, open the Server document that runs the IMAP services.
After that, click on Ports>>Internal Ports>>Mail tab.
Now, Enable the default IP Port/IMAP TCP Port. For performing this, you have to change the 'TCP/IP Port value status' to 'Enabled'.
         Note: – By default, IMAP clients get connected to TCP/IP port number on the Lotus Domino Server.
Finally, click on Save and then close the program.
Step #4: Connect Office 365 to IMAP
Once you complete the above-mentioned three steps successfully, then use the IMAP Connector. With the help of IMAP connector, users can synchronize the IBM Lotus Domino emails to Exchange Online mailbox. After the completion of this step, the migration of Lotus Notes to Exchange Online can be achieved
Limitations of Manual Method
The above-described method to migrate Domino to Exchange Online is one of the suitable manual methods. But, every manual method possesses some demerits that may create risks to data. The manual approach used in Lotus Domino to Office 365 migration also has some negative points. Due to the limitations, this manual method cannot be considered as the Ideal solution for the conversion of Domino to Exchange. The following demerits of the manual approach are discussed below:
Lotus Notes calendar entries cannot be transferred to Exchange Online
It is a long and complex process and any mishandling leads to data loss
Only move maximum 1 GB size file from the Lotus Notes
Technical knowledge is required to understand the IMAP method
Professional Approach to Transfer Domino to Exchange Online
One of the reliable and secure software is Lotus Notes to Office 365 Migration utility. The reason being, it avoids all the demerits associated with the manual approach. It is the safest means to migrate Lotus Domino without losing any single bit of data. Moreover, the software has a user-friendly interface that makes the whole process easy and facile for the end users. Apart from this, the software performs various operations, major ones are listed below:
Transfer complete Lotus Notes mailboxes to Office 365
Migrate Lotus Domino mailboxes to Exchange online
Import single or batch NSF file to Microsoft Office 365
Eliminate duplicate contacts from Lotus Notes NSF File
Lotus Notes6.5/7.0/8.0/8.5/9.01 installation is required
Live Server environment is required for Domino to O365 migration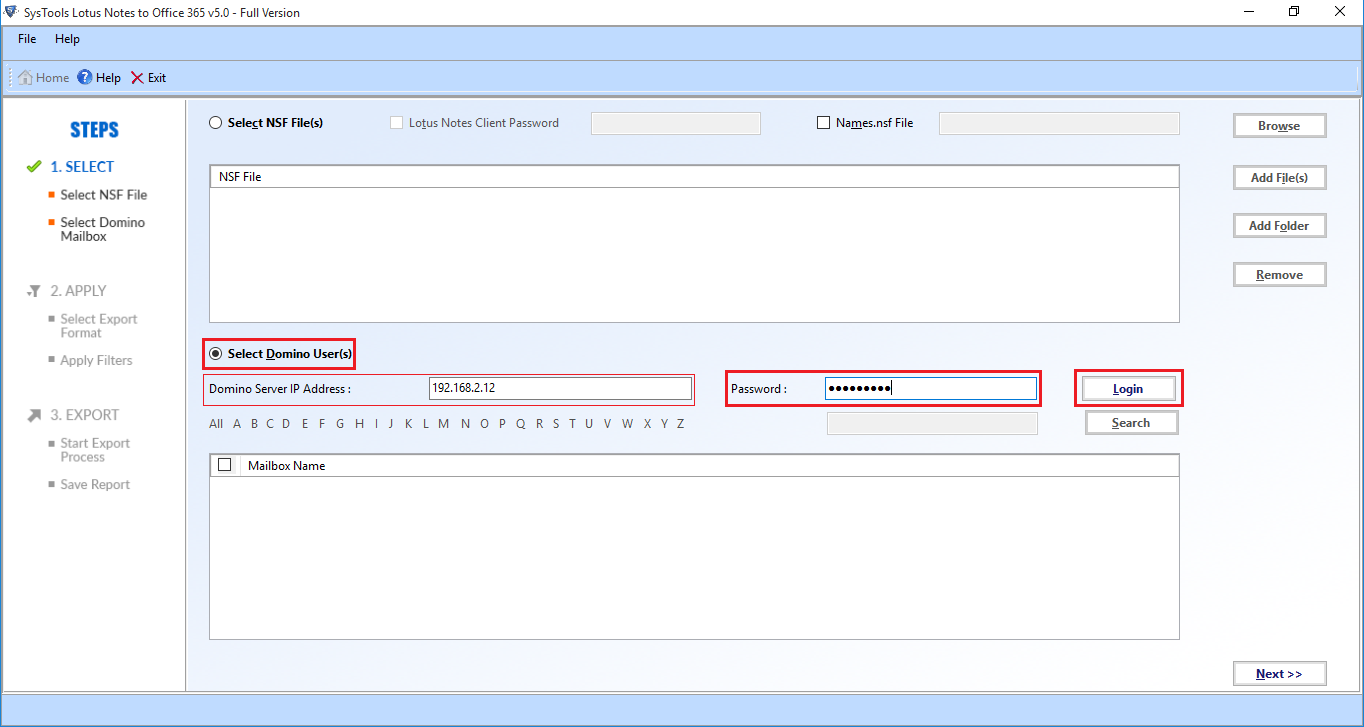 Conclusion
Due to the failures in the Lotus Domino has made it fail today in front of the Exchange Online. Exchange is highly preferable among the users because of its user-friendly interface and its advanced function. Hence, we have discussed the manual method along with its limitations. Also, a professional approach is discussed that migrate Domino to Exchange Online without any data loss.