It is tablet raining here in all the spheres of the market and the entire scenario is snowed under by the tablets and it's still growing on and on. Only handful manufacturers have made it all now whilst others just expected some good competition. Major manufacturers like Apple, Motorola, Samsung, Sony and Acer are involved in tough competition to rule the market.
Amid all the competitors, it's Apple and Motorola that seem to carry their completion on a different scale. Motorola Xoom and the Apple iPad 2, siblings of the modern technology have hit the market boasting their own featured OS and design. The two tabs seem really similar to each other that opting perfect one between the two could be really herculean. Let us dig a bit deeper to know what all it has to offer us:
Processor
Taking a boost from the fast driven technological era, iPad 2 is outfitted with branded Apple's dual-core 1GHz A5 processor which is certainly an improvement in its series. The A5 chip swanks a performance that is expected to be better than preceding one's. Plus, 512 Megabytes DDR2 RAM makes multi-tasking swift and sweet.
The XOOM comes with a 1 GHz dual core processor that ensures smoother and efficient run of the applications without hold ups and lags. Plus, the tuning with the 1 GB RAM sweetens the processing speed to more delight. Thus, RAM could add thorns in making your decision go easy.  Higher the RAM, smoother the application run.
Display
No wonder the display of the iPad 2 take a rain check as compared to that of other tablets in the same cedar. Braving 9.7-inch backlit-LED IPS scratch resistant screen with an aspect ratio of 4:3 is certainly the finest in its class display.
Whereas, the Motorola Xoom braves 10.1 inches capacitive touch screen display with a resolution of 1280 x 800 pixels. The display is just 0.4 inches bigger than iPad 2.
Operating system
The iPad 2 runs on the legendary iOS 4.3. However, the improvement in terms of OS is unswerving, but on minor scales. The fourth generation iOS is a strong platform; in fact it has been proven that the iPad 2 is 4 times faster than the first generation iPad.
While Motorola Xoom has hit the market using Google's Android 3.0 Honeycomb OS which can however be upgraded to Android 4.1.1 Jelly Bean OS. The tab features improved interface and also the truck laden interactive gadgets for customizing multiple home screens. In terms of software and interface, the Motorola tablet wins the competition since it offers better features and higher customization level.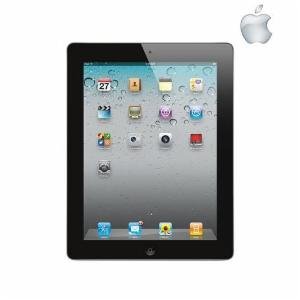 Camera
Apple iPad 2 flaunts 0.7 megapixels snapper at the rear end empowering high end 720P HD capture capability and a 0.3 Megapixels secondary camera is amazing for a distortion free video calling experiences.
Whereas, the tab from Motorola braves sports dual camera support. Rear portion of the tablet flaunts 5Megapixels camera with flash and the front facing 2 Megapixels is enough for distortion free video calling. The advantage over iPad 2 is that the Xoom has a flash while iPad 2 doesn't.
Verdict
Both the tabs are prolifically bestowed with salient features and their own level of importance for the consumers. If you're wondering to have a tab which is more like an electronic chum then Apple iPad 2 is the best one for you. And if you want to have a hold to something really professional laden with complete office stuffs then undoubtedly you must try your hands upon the Xoom. All in all each tablet is fantastic in its own way, and each brings its own unique features to the table.
About author: Piya Gogia is a well known author and has written articles on Apple Tablet Price, Laptops Price in India, Toys Price in India and many other subjects.