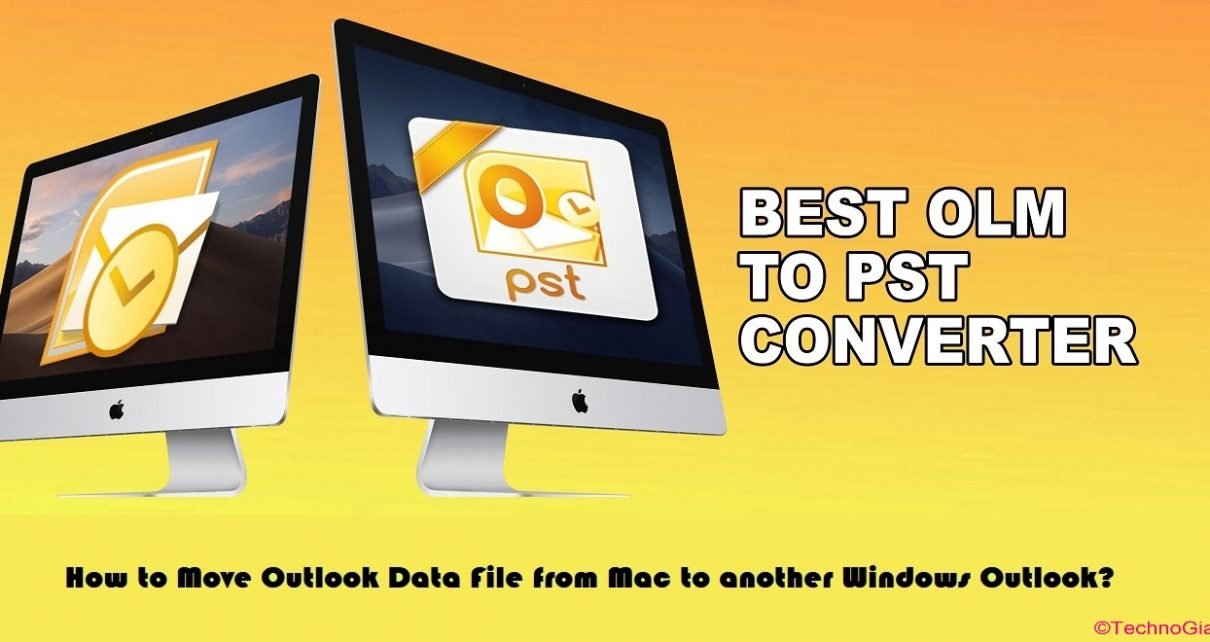 How to Move Outlook Data File from Mac to another Windows Outlook?
Currently we have so many queries from the users regarding Outlook data file to PST conversion process. And, after getting all these queries in bulk, we have decided to start a research on the available techniques to solve all your queries without any problem. And, now we want to share the two techniques that helps to perform the solution of how to move Outlook data file from one Mac to another Windows Outlook i.e. Manual Technique and Professional Technique.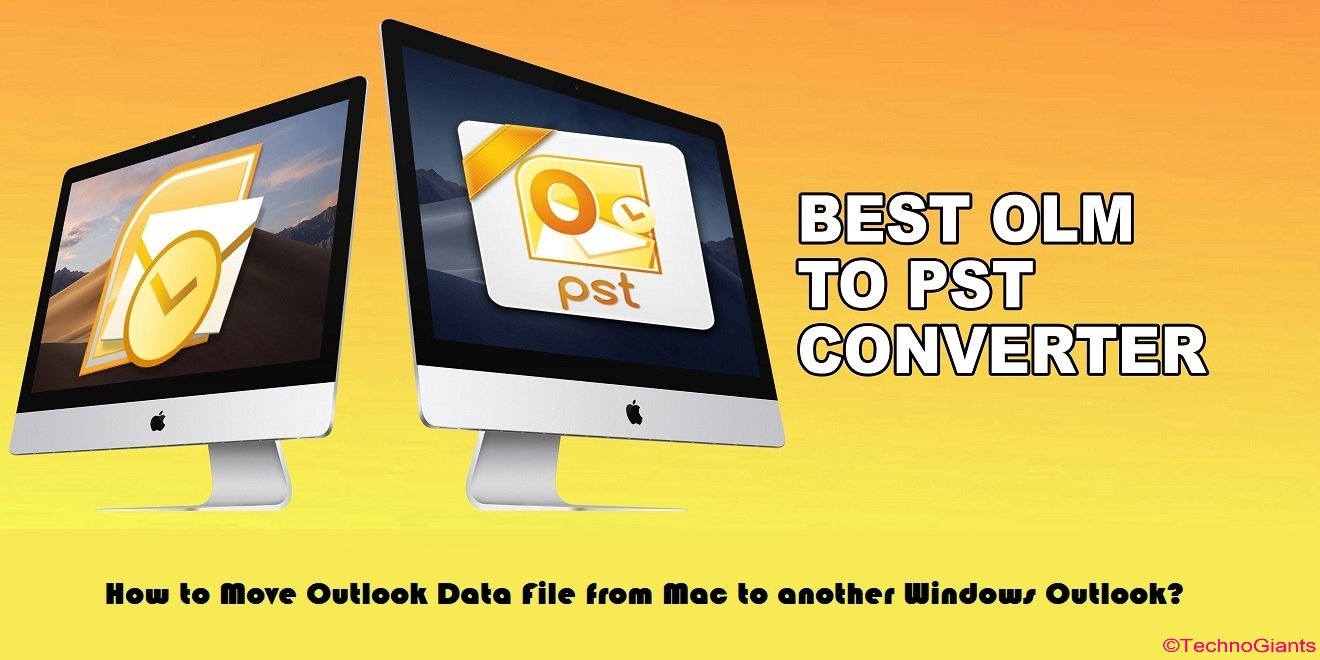 A manual technique is free but covers with some of the critical issues. That's the reason we will provide professional technique that includes best OLM to PST Converter program for moving Outlook archive from Mac to PC Windows Outlook with all emails, contacts, calendars, and all the other items.
For getting more material about these two techniques, users need to follow this entire post carefully. So, keep reading…
Techniques for Moving Outlook Date File from Mac to PC Windows Outlook
As we have discussed about that two main techniques available for the users to perform the solution of how to move Outlook data file from one Mac to another Windows Outlook. In this section, we will go to brief about both the techniques one by one. So, get ready and follow the brief material about both the techniques.
Technique 1. Manual Method
Under the manual method, users need to follow the four rounds of conversion for moving Outlook archive from Mac to PC Windows Outlook application. These four rounds are properly described below:
Round 1: Export Mac Outlook OLM Data File
Start your Outlook application into the Mac machine, click on the Tools >> Export.
In the Export to Archive File (.olm) screen, you need to choose the items which you want to export, and then hit Continue.
Now, a new dialog box open named as 'Save archive file (.olm) as:' under this you need to specify a name of the file and destination where you want to save it.
After it finishes exporting selected files, you can hit on the Finish.
All the selected items in the OLM file will be perfectly saved as an archive .olm file at the selected location.
Round 2: Set up Gmail Email Account into Outlook for Mac
NOTE: Before following with this round, make sure you have a Gmail email account with IMAP Setting Enabled.
Start Outlook Mac application, go to press Outlook > Preferences.
From Outlook Preferences window, select Accounts option available under Personal Settings.
Now, In the Accounts window, go to choose the plus (+) sign in the bottom left corner. Choose the E-mail from the drop-down menu.
When prompted, type your Gmail account credentials, and then hit Add Account.
Finally, The Gmail email account will be added to your Outlook Mac account.
Round 3: Move Data from Outlook for MAC into Gmail
In Outlook for Mac application, right-click on the newly added Gmail folder, and then choose New Folder.
Now, rename that folder, and go to press File >> Import.
In this, you can click the mailbox folder that you need to export.
Right click on the items from selected folder, and go with the Move >> Choose Folder.
Now, find the Gmail email folder, and press Copy.
Finally, all your OLM database will get added into the new Gmail email folder.
Round 4: Shift OLM Database from Gmail Account to Outlook PST
Start your Windows Outlook email client, and set up the same Gmail email account that you have set up in Outlook Mac.
Click on the following tabs: File >> Open & Export >> Import/Export.
From Import & Export Wizard, select Export to a File option.
Now, choose Outlook Data File (.pst), and then go to hit on the Next.
From Export Outlook Data File screen, choose the Gmail folder that includes OLM file data, and click Next.
Choose the destination path for your Outlook data file (.pst), and hit Finish.
After performing all the above rounds, you have successfully export Mac Outlook data into Windows Outlook PST format. Before to opt manual solution, you should know about its all the limitations that are properly given below:
It is very long procedure which includes so many steps.
This method takes too much precious time of the users.
Not suitable for a non-technical Mac Outlook user.
It includes very technical steps.
Chance of data loss.
Not suited for moving corrupted/damaged OLM files to PST.
To overcome all the above limitations, we can go through with the perfect OLM to PST Converter program that we have discussed in the next section.
Technique 2. Professional Methods (OLM to PST Converter)
Here anyone can download and use one of the most-trusted OLM to PST Converter solution by professionals. It is the perfect solution for how to move Outlook data file from one Mac to another Windows Outlook including all emails, contacts, calendars, etc.
This solution does not require any kind of installation for moving OLM data files to PST format with attachments. It offers many advance facilities in which most important is batch facility. The batch facility helps users to move large amount of OLM data files from Mac Outlook to Windows Outlook PST format in a single round only. Also, it facilitates selective OLM folder conversion to PST as an additional benefit for the users.
This solution is also capable for exporting corrupted/damaged OLM files to PST format. Additionally, performer will collect the advance option of selecting PST as saving output format i.e. create separate PST file for each OLM email file. Also, the tool perfectly retains all email information as it is and maintains complete folder structure in a proper manner. Moreover, it's a Windows based utility that means anyone can use it on any Windows OS platform as like- 7, 8, 8.1, XP, Vista, 10, etc.
After getting complete information about professional utility, now get ready to follow the simplest steps for moving Outlook archive from Mac to PC Windows Outlook.
Step by Step Procedure of OLM to PST Converter
Follow the complete steps that are mentioned below:
Step 1: Download and open OLM to PST Converter Tool on any Windows OS platform
Step 2: In the first screen, use two advance buttons for adding OLM database i.e. Select File or Select Folder. And, click Next.
Step 3: This screen shows all the inserted OLM folders in a proper structure. Choose the folders which you want to export and click Next button.
Step 4: In this new Window, choose PST format from the list of saving output formats and then insert location where you want your output PST files. And, hit Convert.
Step 5: A single click on Convert button will begins the live OLM data to PST conversion procedure on the software screen. After few minutes, it is completed by showing you a successful message i.e. Conversion Process Completed.
After following all the above steps, you have successfully completed OLM files to PST conversion procedure.  Now, you can access your PST output files at the selected location. Now here, I must say that before to take a decision to buy, you must have to try free download edition of OLM to PST Converter program which is especially available for initial users to test the program before to purchase. The free download edition can freely move first 25 OLM folders to PST format at free of cost.
Final Verdict
Most Mac users face difficulties in moving from Outlook for Mac to Windows Outlook and now that you have understood the difference between the manual method and the software tool, you can easily reach the conclusion that OLM file can be easily exported to PST and it's equally easy to import data. So, from the above discussion, you can opt any of the solution for how to move Outlook data file from one Mac to another Windows Outlook PST format.