The Samsung Galaxy S4 packs some of the most powerful processors in the world, with its international variant running the Exynos 5 Octa chipset and the U.S. variant running the Qualcomm Snapdragon 600 chipset, but rumors suggest that the 2013 flagship device may get an processor upgrade to the Qualcomm Snapdragon 800 chipset.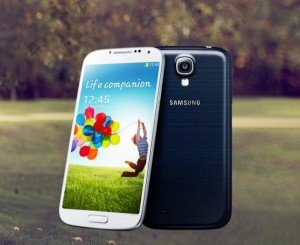 According to Japanese tech blog rbmen, a new variant of the Samsung Galaxy S4 will be released in South Korea later this year under the model number SHV-E330S, and will feature the aforementioned processor as well as LTE-Advanced support. In addition, the blog shares what appears to be an AnTuTu benchmark for the "Snapdragon 800 Galaxy S4 variant," which scored 24,179 on the processor test. In comparison to other AnTuTu benchmarks, the test indicates that this proposed new variant of the Samsung Galaxy S4 may run slower processing speeds than both the Exynos 5 Octa and Qualcomm Snapdragon 600 variants of the Galaxy S4.
We find it highly unlikely that the Qualcomm Snapdragon 800 would score so poorly on a benchmark compared to other high-end processors seeing as the chipset features a quad-core Krait 400 processor clocking at 2.3GHz and an Adreno 330 GPU. The Galaxy S4 with the eight-core Exynos chip clocks in at 1.6GHz while the Galaxy S4 with the quad-core Snapdragon 600 chip clocks in at 1.9GHz. On post-release AnTuTu benchmarks of both variants, the Exynos 5 Octa was named as the superior chipset with faster processing speeds than the Qualcomm Snapdragon 600.
Korea-based Samsung also reserved an Exynos 5 Octa variant that clocks in at 1.8GHz for its homeland, which is considered the fastest device currently on the market. But the Snapdragon 800, which has not yet been released on any device and only recently went into mass production, is essentially a next-generation processor. It would completely defeat the purpose of innovation if it actually performed worse than processors already on the market.
We have seen our fair share of AnTuTu benchmarks in recent weeks. Many benchmarks have popped up claiming to have tested processor speeds for a number of rumored and yet-to be released devices, including the Samsung Galaxy Note 3, the Google Nexus 5 and the Motorola X Phone, as well as many rumored software updates, such as Android 4.3 or Android 5.0, but they have all largely been dismissed as fake.
But let's consider the Qualcomm Snapdragon 800 Galaxy S4 rumor for a moment. Perhaps Samsung wants a Korean Snapdragon variant to go with its Korean Exynos variant. Wouldn't it make more sense for the manufacturer to simply overclock the Snapdragon 600 processor, as it did with the Exynos variant, instead of featuring a whole new processor? Things just don't add up to give this rumor plausible credibility, but details won't be certain without confirmation from Samsung.