With the advent of the internet, and its accessibility all around the globe have led to the rise of online gaming. The online gaming sector has been on the rise for quite some time and that is the reason why investors are pouring cash in this sector. Online gaming has captured the world by storm and gamers of all ages are spending a handsome amount of time playing these games.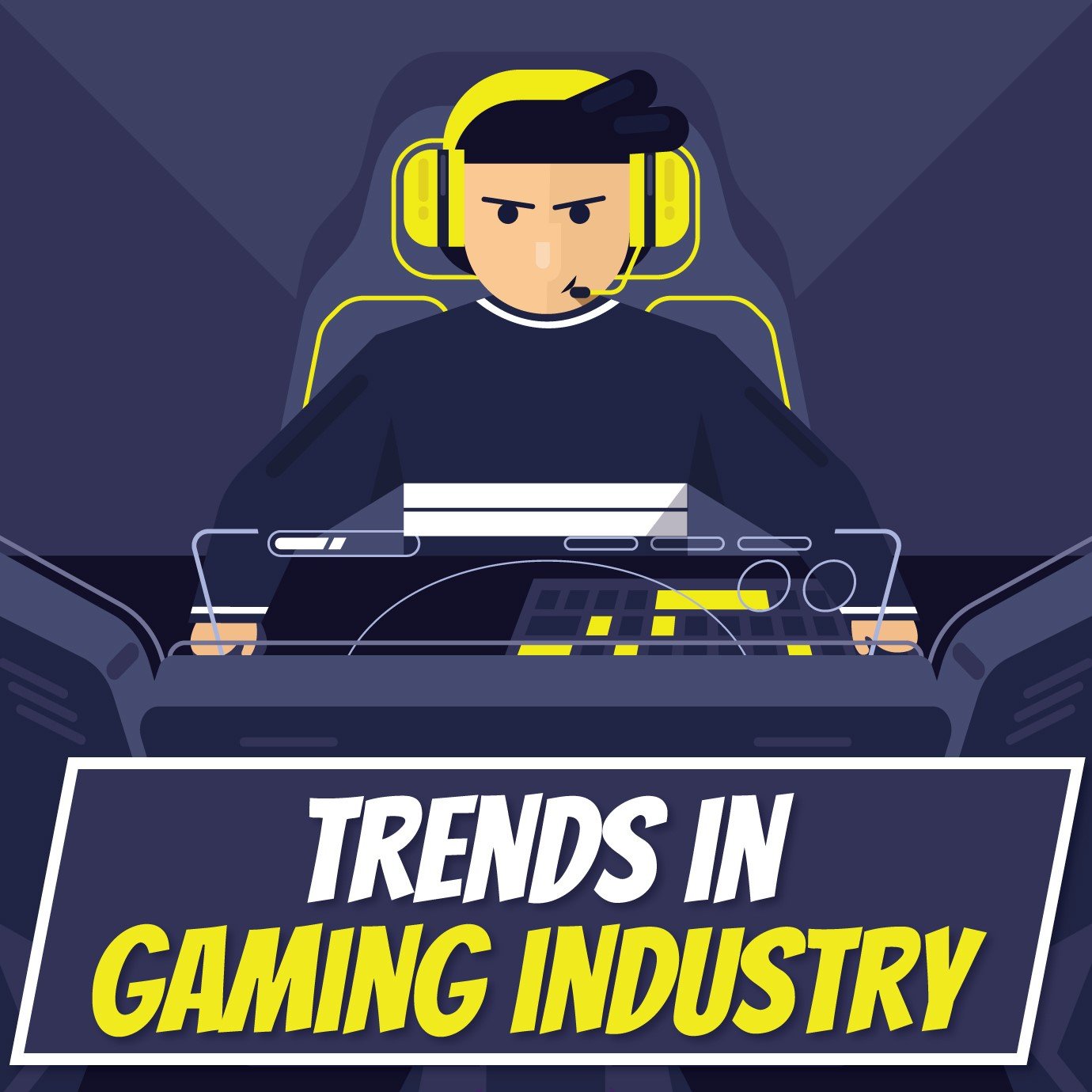 Due to the increase in demand, online games are bagging in huge revenues and this shows how this sector is growing by leaps and bounds. In this post, we will give a gist of how the online gaming industry is expanding its horizon and how gamers are contributing to its growth.
The Global Worth of The Online Gaming Sector
As discussed earlier, the online gaming sector is growing at an exponential rate with every passing year. The global online gaming market is expected to reach $200.8 billion by 2023. This shows that this industry is growing in a steady manner. As per some studies, the revenue of the gaming industry is forecasted to grow at a steady rate of 9.3%.
This exceptional growth is due to the fact that various technologies are being introduced in the gaming sector every other day. For example, technologies like augmented reality and virtual reality is the reason behind this exponential growth. Nowadays, with the improvement in graphics and technology, the games are life-like and this is why more people are being attracted to play these games.
Why has there been a surge of online gamers since 2020?
In 2020, due to the prevalence of global pandemic, the world has gone in a lockdown phase. Due to which everyone was confined in their homes. For entertainment purposes, people started opting to play games in order to keep them away from boredom.
Due to the sudden surge of people entering the online gaming sector, it was recorded that in 2020, the number of gamers reached 2.7 billion and by 2022 it is projected that the number of gamers will reach the 3.1 billion mark.
Also, games these days are very flexible and can be played in a number of devices, which has led to an increase in the number of gamers.
Which device do people prefer to play games?
From a recent study, it was found out that the most preferred device for playing games is a smartphone, with 69% of people using this gadget to play games. Smartphones are followed by desktop/laptop, console, tablets, and lastly handheld devices.
Global demographics of gamers
The popularity of games and gaming has reached its very pinnacle with the turn of the century. With immediate advancement in the IT sectors, games designed in the present generation are realistic and provide life-like experience. This is the primary reason why people of all ages are attracted to games and gaming now.
As per a recent study by Recommendit.in, it is estimated that 53.5% of gamers are men and the remaining 46.5% are women. Therefore, it can be safely stated that people of both genders prefer playing games. The gaming world has a universal approach as it attracts children as young as 10-year-old to people that are in their mid-60s.
According to our study, we can categorize the gaming community in 9 distinct age groups which contains 11.8% gamers within the age group of 10-15, 11.3% in 16-20 years, 13.8% in 21-25 years [largest gaming demographic], 13.5% in 26-30 years, 12% in 31-35 years, 11.1% in 35-40 years, 9.2% in 41-45 years, 7.5% in 46-50 years, and 10% within the age group of 51-65 years.
Most popular games in 2020-2021
As already mentioned, the growth of technology and the increasing popularity of online games have automatically boosted the demand for new games in the present industry. These games can be played on different devices and originate from unique genres. The top 3 PC games in 2020 were League of Legends, Among Us, and Tom Clancy's Rainbow Six [in no particular order].
League of Legends occupies a total gaming share of 44%, which is followed by Tom Clancy's Rainbow Six with 21.1% player share, and Among Us at 13.2% share. When it comes to the segment of mobile games, Garena Free Fire tops the charts as the game registered close to 130 million users in September 2020 alone. Other games such as Homescapes and PUBG also hold substantial users with 48.2 million and 104 million users in September respectively.
The top 3 all-time games on Google play are Subway Surfer with 448 million monthly users, Temple Run 2 with 241 million users, and Hill Climb Racing with 209 million monthly users. The revenue generated in the gaming industry has also reached new levels as PUBG users spent close to 200 million dollars in the month of January alone which gradually increased to 221 million by August.
Gaming time: Debunked
Games act an immediate stress reliever and are also considered as a major form of entertainment. Likewise, the total time spent on gaming conjures a substantial number of hours considering that people from diverse age groups and from different corners of the world take part in gaming activities.
According to research conducted by limelight It is estimated that a gamer spends close to 6 hours and 20 minutes playing different games during a week. Male gamers spend 7 hours and Female gamers clock in at 5 hours and 48 minutes respectively. People on an average spend anywhere between 2 to 4 hours on gaming per week, comprising only 18.7% of the total gaming demographic. Hardcore gamers spend as much as 20 hours a week and this comprises of 7.4% of the gaming demographic.
 Gaming viewership on the rise
With the increase in popularity of online games, the total viewership of games has also subsequently increased. There are various YouTube channels that are dedicated to sharing gameplay, walkthrough, and tutorial videos of multiple games. The most popular and viewed game on YouTube is Garena Free Fire with 88.3 million viewing hours. PUBG ranks in second with a total of 58.7 million viewing hours.
Gamers also prefer watching Minecraft and Among Us that accumulated 55.5 million and 40.4 million viewing hours respectively. Along with YouTube, the online streaming platform Twitch played a huge role in popularizing the gaming culture among all age groups. The most viewed games on Twitch are Among Us with 147 million hours, League of Legends with 135 million hours, Fortnite with 77.8 million hours, Call of Duty with 74.2 million hours, and GTA with 59.41 million hours.
Conclusion
The introduction of the internet has made it easier for people around the world to play and watch games with complete convenience. The gaming industry is expected to grow even further as new technology is lined up to change the entire gaming culture.
Likewise, there are various online platforms that allow people to play, enjoy, experience a wide variety of games. Therefore, it can be safely concluded that the gaming industry is here to stay and will be a dominant player in the present global economy in the years to follow.