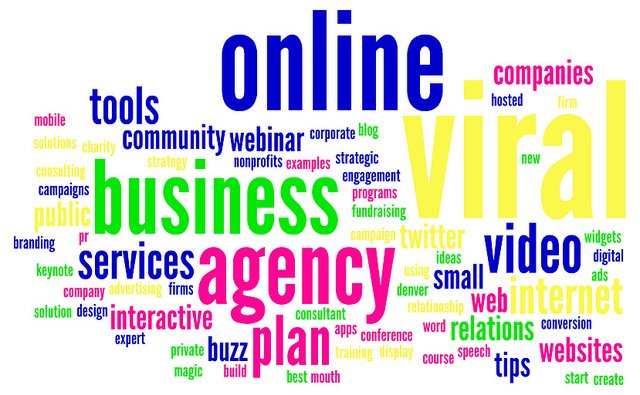 Online Marketing Tips For Small Businesses
Online marketing is one arena where a small business can easily compete against larger competitors. While the overall size of the budget does in fact influence the direction that a business takes, larger budgets do not always yield the best results.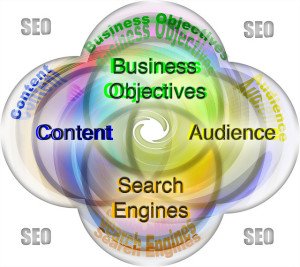 In order to market your business successfully online you need to start with a workable strategy which is primarily based on your industry, the target market and where they reside.
Build your brand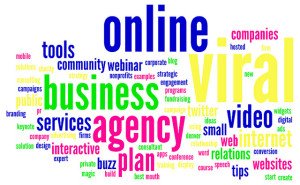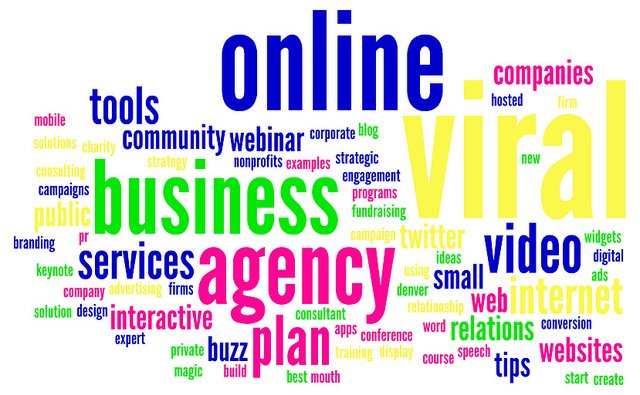 The first step to a successful online marketing campaign is building your brand image. But part of building your brand is trying to associate your name and image with the work you do. So, when people see your logo they instantly know what your business is all about and as a result feel compelled to do business with you or buy your products. To start off with you'll want to place your logo on almost every social networking page you can create, as well as paste the image on all your marketing material.
Maximize your marketing budget
If you want to compete against larger businesses that are known to have a marketing budget that is way larger than yours it's important that you choose the most lucrative marketing avenues. For instance, paid search is one option where throwing large amounts of money at expensive keywords can help you get lots of business but this is not an option for a startup. Your money can be better spent on other strategies like natural Search Engine Optimization, article marketing, Press Release syndication and Facebook pages. Social networking allow you to communicate directly with customers instead of having to pay for expensive advertising.
Keep abreast with search engine updates
Search engines like Google make frequent changes to the way they return search results for particular keywords and businesses. These changes if not anticipated can lead to a massive loss of rankings and business. In order to avoid ending up at the losing end of search engine updates always work to keep your content fresh and avoid using grey hat and black hat marketing techniques. Also update your pages frequently and optimize them exactly as dictated in Google's webmaster guidelines. As someone who is marketing their business online the one thing you should always remember is that high quality content never goes out of style but is always rewarded.
Engage with all your customers
The best and cheapest online marketing strategy especially suited for startups is to use social networking. This is by far the most effective because it puts you directly in touch with prospective customers or at least your target audience. So for instance, customers that have issues can contact you via Twitter, or your Facebook page directly. This gives you an opportunity to not only resolve their issue positively but also market new products, discount offers and services without spending a dime on advertising. However, initially you may want to spend a slight bit on Facebook advertising just so that you can get your page moving in the right direction.
Always include testimonials
Online marketing is all about creating a positive corporate image in the eyes of your prospective clients. So, when you include good or positive yet honest reviews on your website, it's inadvertently influencing a visitors' decision to purchase your products or hire your service. Use free review sites like Yelp or ask your existing customers to review your service. Google reviews is another very important trust building tool that should be used by small businesses. However, it's imperative that you are aware of all the reviews your business is receiving, so that you can constantly improve and hone your marketing accordingly.
Update all the old content
Most visitors to your website arrive there wanting to learn something new or find the latest information about your service or company. So, give them a reason to work with you by constantly refreshing your content every four to six months max. Create videos and integrate images into old content to keep it fresh. Instead of using age old snake oil sales techniques you need to passively sell your service. Everything on your website should be aligned towards a customer making a conscious decision to hire your service or buy a particular product. The reviews, pictures, how-tos', etc. all need to be able to achieve this.
Resource Box: Manu Alias has over two decades of copywriting experience. He has written articles for the NYTimes and Huffington Post. He currently works as a SEO writer specializing in writing SEO related articles for clients in Australia.