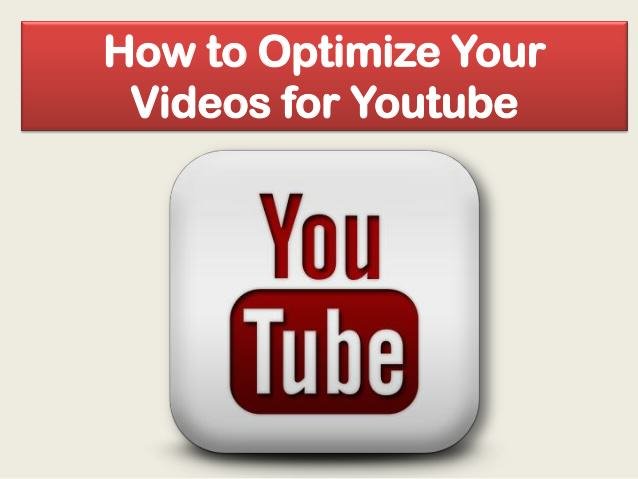 How to Optimize your Video's for YouTube
Optimizing your videos is essential if you want to stand out in the crowd. You don't have to have fancy technology to make a great video. Use the tips below to learn how anyone can create compelling, interesting and optimize your videos for your YouTube audience.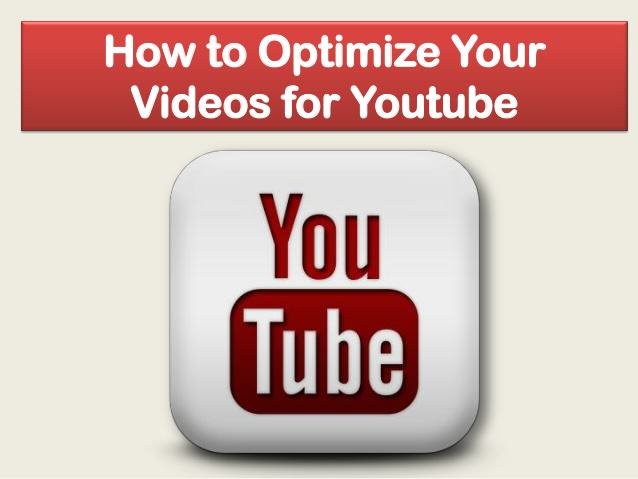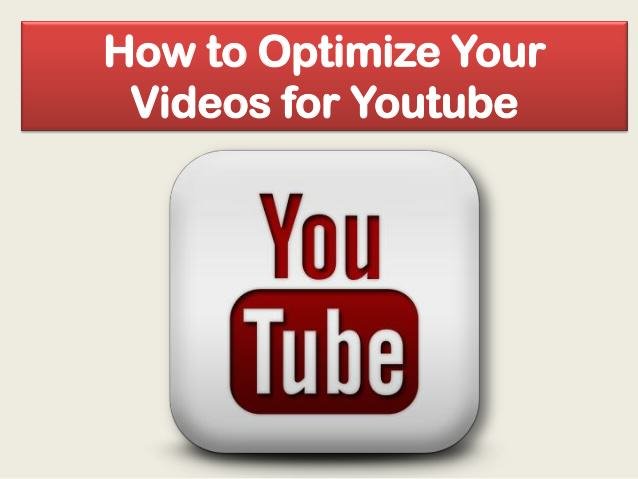 Remember, YouTube provides even novices the ability to create videos and upload them as simply as possible.
Features of a Good Video
YouTube.com only gives you ten minutes to make a good impression. So, you want to make the best impression you possibly can, right?
How do you do that? There are many features "good" vs. "bad" videos have. Consider the last time you watched a movie preview? Was it intriguing? Did it get you asking questions? Did you want to see more?
When you create your online videos for YouTube, you should be thinking along these lines. Pretend you are creating a movie preview.
Here is what you want to do:
Get your message out.
Make a point.
Entice visitors to come back for more.
Provide clear shots and well-recorded audio
Keep it short and sweet.
Graphically improve your video to keep the viewer intrigued.
Remember, ten minutes is not much time. You want to record a sharp video, one that is dynamic, unusual and anything but ordinary. Some of the most popular videos on YouTube are popular if for no other reason than the creator did something unique, different and interesting.
Think you can't come up with something creative for your video? Think again.
Here is a simple activity to try to help you start your journey. Take out a piece of paper. You are going to brainstorm. First, list the top 10 idea you have for making a great video.
Next to each idea, write down what makes that idea appealing. If you can't come up with at least five reasons the idea is compelling, scratch it off your list.
Narrow your list to your top five choices.
Now, try to define how you will present the information in your video to highlight your video in a unique and unusual way. Will you dress funny? Will you record atop the highest mountain? Will you include a popular sound track?
Whatever you decide, make sure you try something unique. People have every opportunity to watch something boring on television.
They turn to YouTube.com to find interesting and intriguing things to view.
Even if you are trying to brand and [p2p type="slug" value="how-to-promote-your-business-site-for-free"]promote your sites[/p2p], you must be careful to make sure you do so in an interesting and creative way. No one wants to watch an infomercial on YouTube. So find a fun way to get your message out.
Making Videos with Your Camcorder
If you have a digital or analog camcorder, then you probably already know how to use it. It is easier to post videos to YouTube if you use a digital camcorder. All you have to do is shoot your video, download it, and upload it to YouTube.
If you use an analog video recorder, like the kind that uses older VHS tapes to record videos, you will probably have to use a converter box to create a digital copy of your video, which you can then upload to YouTube.
Once you upload your video, it's time to improve on it. Sure, you can leave it as is, but remember, if you take even a small amount of time graphically strengthening your video you are likely to attract a larger audience. So, here's what you do.
First, make sure you have access to some video editing software. You can acquire this inexpensively on the Web. One of the more common tools people use is Windows MovieMaker, Camtasia, Animoto and lots more.
Once you have the right software, upload your video to the application. Once you do this you can edit your video all you want. Try saving multiple versions of it and testing it with users to see which they like best.
Now it's time to make your video stand out. Add special effects, like interesting color schemes or fade in. Try adding titles or even chapters to your video. Put some music in the background. All of these small additions will encourage more people to look at and review your video.
If you are not sure what makes a good video, go to YouTube.com and check out their "featured videos" section. Find out what makes these videos stand out. Is the content outrageous? Does the author use multiple special effects? Are subtitles or category titles included? Take some notes about what you like and what you don't. This will help you when you brainstorm ideas for improving your personal video.
Time to Upload
Now that you took some time to play with your video, it is time to upload it to YouTube. Make sure you save any changes you made to your video before you upload it. You also have to save your video in a format YouTube can use. YouTube.com recommends you save your video with the following extensions for easier uploads: .MOV, .AVI, or .MPG files. These are common video formats most people find easy to use. YouTube also recommends you use a video with a 320×40 resolution and one with an MP3 sound track.
You should be able to upload your video any way you like. If you use a digital camcorder, you can upload your video from the device to the website. YouTube even provides the alternative for users to send their videos to the site by e-mail.
Once you upload your video, you will need to [p2p type="slug" value="video-marketing-how-and-why-to-do-it"]provide some description[/p2p] for it and tags so people can easily find it. The best way to create tags for your video is to come up with some catchy keywords people are likely to search for when looking for videos like yours.
You will also have to specify one or more categories under which YouTube.com lists your video. Remember, the goal here is helping other users find your video quickly and easily. With millions of videos uploaded each day, you have to take time to ensure you label, categorize and tag your video correctly, so it stands out from the crowd.