Operating a retail store calls for a lot of diligence, planning, administration and management. From ensuring that display shelves are never empty to creating and analysing monthly sales reports, there are varied aspects that need to be handled proficiently to ensure a hassle-free operation and maximum ROI.  If your business involves selling of any type of products or services, a POS system is a must-have, regardless of the size of your establishment.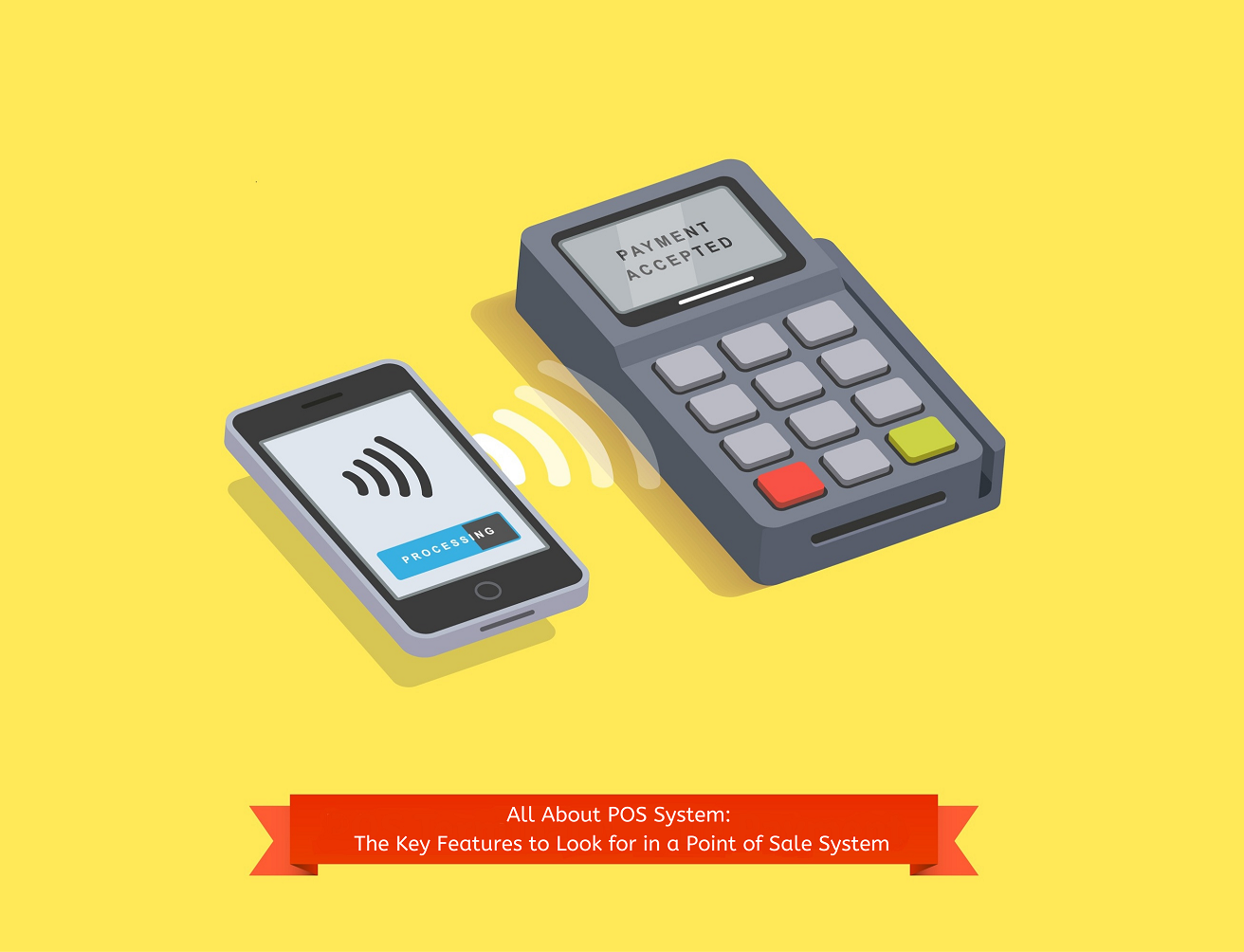 The modern customer is too impatient for long queues and clunky interactions. They expect fast, convenient and secure payments. Keeping that in mind, the need for seamless customer service and a hassle-free experience is bolstering the growth of POS technology in the retail industry.
This blog will help you create an understanding of the POS system and the key features you need to look for to achieve a great level of control over your point of sale operation.
What is a POS System?
To start with, the point of sale is the spot in a retail store or a restaurant where customers pay for the goods or services they purchase. A POS system is a computerised machine consisting of a set of hardware and software that together facilitate the processing of payment between the customer and the company.
In most retail or F&B businesses, a fully integrated POS setup includes the main machine that is linked with multiple POS terminals, supported by different hardware units like receipt printers and barcode scanners to ensure fast and seamless checkouts.
POS systems are designed for handling payments and checkouts. Modern POS terminals integrate multiple systems into a single terminal to manage operations such as printing, card payment, billing and cash collection.
Core Features to Consider When Investing in a POS System
1. Billing and Order Processing
The basic functionality of a POS system is to execute customer transactions and complete purchases. It should be able to process orders by scanning items and accepting different forms of payments.
Make sure your POS system can to generate order invoice, print receipts and even email receipts which include discounts, customer details and additional remarks, to the end customer.
2. Multiple Payment Gateways
From the most basic models to advanced solutions, payment processing is an essential feature to look into. While there would be customers who still prefer traditional payment methods like cash or credit/debit cards, it will pay off to choose a system that supports multiple payment methods.
Most POS systems today can process payments in the form of all credit and debit cards and even contactless technologies like NFC, Apple Pay, Google wallet etc.
3. Inventory and Stock Management
Keeping track of the complete catalogue of your products, whether on display or in the storeroom, is paramount to the success of your retail store.
Inventory management capabilities provide complete visibility into your stock and greater accountability at the store level at all times. Your POS system should provide you with an on-demand view of lot-wise inventory, SKU transaction history, and inbound & outbound inventory. It should also be able to make stock adjustments like increasing or decreasing items as they move through the inventory.
All this information enables you to eliminate inefficiencies you otherwise face in manually counting inventory and even helps to identify products that are performing well and products that aren't.
4. Sales Monitoring, Reporting and Analytics
Being aware of what is going on with your business at any time is an extremely challenging yet inevitable aspect of running a business. A great POS system should have the functionality to capture and analyse important data on in-store sales along with revenue and ROI.  It should able to generate in-depth hourly, daily, weekly, monthly and yearly sales reports so that you can easily monitor the performance of your business and identify areas that need more attention.
Besides, insights on unnecessary product overspend, latest market trends, forecast on the basis of sales trends, seasonal demand in products are some common type of information you can expect from your POS reporting module.
5. Staff Management
Besides processing payments and managing inventory and sales, it can be surprising for many to know that a fully integrated POS system can even help to manage employees. An employee management module gives you a better sense of what is happening when you are not looking.
From managing staffing levels to tracking work hours and sales performance of each employee, staff management capability enables you to determine who is performing well and who is falling behind. The system gives you tangible figures about employee performance that can be used to reward top performers and inspire motivation amongst others while planning effective training programs for those who lack behind.
This way you can efficiently manage your staff's time and optimise overall productivity by keeping tabs on when and what each employee is working on.
6. Customer Management and Loyalty Programs
Customer management is another helpful feature you should look for in a POS system. Much like the inventory management module, the customer management software of your POS system stores and maintains customers' purchase histories which can be accessed anytime to identify the most valuable shoppers.
Tracking the customer's activity with your brand allows you to reinforce your relationships with your repeat customers. Besides, effective customer management will help you inspire more loyalty amongst customers and create reliable ambassadors for your brand. Look for a POS solution that has built-in loyalty program software which will make it easier for you to create and run personalised promotions and discounts based on customer purchase data.
7. Quick Keys/Product Lookup
This may not be the most important consideration, but it certainly eliminates some hassle and time spent in retail operations. Quick keys are shortcuts within a POS system that allow cashiers to access commonly sold products through a single click. While the rest of your catalogue will still be easily accessible, quick keys can save a lot of your time which you could invest in core operations that need your attention.
When buying a POS system for your store, make sure the machine you choose has this functionality to quickly search products when ringing sales. This feature is typically available right on the sell screen so that you don't have to navigate to another screen to look up for certain items.
Winding up…
Considering these features should help you find the right POS solution for your needs. Adding a POS system equipped with the aforementioned functionalities to your business will provide you with valuable data insights and the capability to optimise your business for maximum productivity and profit.