Are you an entrepreneur who wishes to promote the business but there is a deficiency in terms of financial resources? If this is the case, then you have surely come to the right place. Here you will get a complete idea about the top ways to promote your business on a shoestring budget. So, if you were always concerned about the financial cost of business promotion then the simple tips shared here will break all the misconceptions.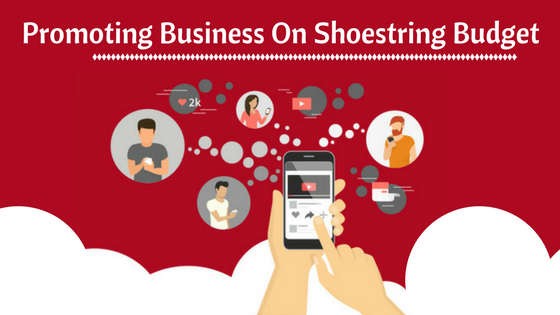 Here are the best ways to promote your business even with a tight budget –
Try email marketing
There are some really good email marketing software's in the market and such a facility can help in sending bulk emails to the target audiences. The cost involved will be very minimal and in the emails you can discuss all the aspects like products, best offers, services, brand promotion etc. Email marketing is an inexpensive yet highly effective strategy for business promotion.
Get a website and also think about blogging
Nowadays whenever a customer has to buy a product or avail any service then the first thing he or she does is to check the options online. Due to this reason it is highly necessary that your business offerings should be listed on a website. If you don't have any knowledge about website creation, then you can outsource this task to a digital marketing agency and the costs will easily lie within your affordable range. Share informative content through blogging. It will help in popularizing your brand and business growth will be promoted in an excellent manner. Read here more benefits of blogging for your business.
And blogging is not that difficult either. You can easily create a blog on WordPress or Blogger in few minutes.
Use social media platforms
Today everyone is on social media platforms like Twitter, Facebook, Instagram, Pinterest etc. Explore the potential of these platforms and spread the information about your business offerings. Social media options can really help a lot in reaching the target customers and profits will multiply at a great speed. On such mediums the information spreads like a wildfire and thus if you are looking for free business publicity then social media marketing would prove to be immensely useful. With social graphics tool like Canva, you can never go wrong in this aspect. Although there are many other tools like Buffer, Hootsuite, all for specific purposes.
Focus on SEO techniques
For online business promotion you must focus on SEO techniques. SEO tactics will help in improving the online visibility of your web page or website and as a result the search engine ranking would improve. The conversion rates would get better and profits will begin to rise. A lot of SEO techniques are simple to follow like excellent quality content, right density of keywords, use of Meta title and Meta description, creation of backlinks, article posting, press release posting etc. You can try the simple tactics on your own and for specialized SEO methods you can take the help from a digital marketing agency at nominal costs.
Start a referral program
You can start a referral program where customers will win discount coupons, gifts and price reduction by referring other customers. It will create a chain effect and the existing customers will help in finding new customers. You can choose any referral program of your choice and it would involve minimal costs but the returns would be for long run.
Take part in forum discussions
There are lots of online forums where you can provide informative content, connect with the masses and share the ideologies of your business. It will help in promoting brand awareness. Some of the popular forums are like Reddit, LinkedIn, and Quora etc. When you will join these online communities then it will act like an interactive tool for business promotion.
Value your customers
The best way to retain and increase the customer base is by valuing them. Thank them for choosing your organization and ask for feedback. Offer your customers promotional discounts, gift coupons, freebies etc. If you will pamper your existing customers, then it will help in creating positive publicity about your business. When the positive words will spread among people then many new customers will join and thus the profits will begin to rise.
The other methodologies
Some other methodologies that you can try even with a tight budget are like using banners near your business property, improving the customer support service, sponsoring events that involve little expenditure, tying up with other businesses, applying for business awards, promoting the brand in exhibitions, seminars, conferences etc.
Conclusion
So, here you have learned that how to promote your business even with a minimal budget. Implement these ideas and it is guaranteed that business will grow at a great speed.