There are many controversies associated with playing video games and therefore many people get confused whether they are good or bad for their real life behavior and mentality. There is always a conflict between the good and bad controversies on video games.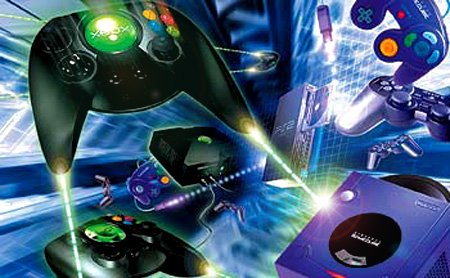 There are several people who agree on this that video games helps in enhancing many mental ability skills but on the other hand some critics are also linked with them. Nowadays in many schools computer games are added as a part of curriculum because of various education benefit associated with video games.  So here we are going to tell you the pros and cons of video games so that it helps you in assessing the risks and benefits associated with them. This way you can determine the restrictions and limitations which you can impose while playing video games.
Pros of Playing Video Games
It is a fact that video games helps in developing and improving the hand eye coordination. There are various video games in which a gamer is need to hit the buttons  at a definite timing while some requires hitting of buttons with the images displaying on the screen. In this way, a gamer is able to develop his/her physical coordination, agility and good spontaneous effect.
There are various education video games available in the market which is really very effective in enhancing the mental ability of a kid as well as adult. With these games a gamer learns many things with ease and fun. In many situations, children are not able to even realize that they are learning something while they are playing.
Video games have ability to promote logic skills and puzzle solving skills. These kinds of games create such kind of situations in which a gamer needs to think logically to solve the puzzles so that he/she can go to the advance level.
If we talk about multiplayer video games then these games encourage the teamwork, cooperation and sharing. This in return helps many gamers to increase those valuable skills which might be helpful for their future employment.
Cons of Playing Video Games
One of the major cons of playing video games is that it is very addictive. Those people who are not able to manage the problems may move back to the world of video game. The addictiveness of video games sometimes ruins lives or lose jobs of many gamers.
Some video games include violence which might be inappropriate for a growing kid or children. Some people think that the violence shows in video games desensitize kids from the violence in real life which may lead them towards violent propensity.
Since video games require long hour sittings and because of its addictiveness many gamers do not like to play outdoor games and thus their physical activity goes down day by day. This may lead them towards obesity or other health related problems.
There is one more disadvantage of playing video games continuously i.e. it makes the gamers to possess anti social behavior. Since they don't go outside to play or meet their friends or colleagues just because they want to play video games, they become isolated gradually.
About Author: Matthew Anton likes to read and study deep details of video games and he also played many online & offline video games. He writes various articles on different topics of video games including World of tanks.