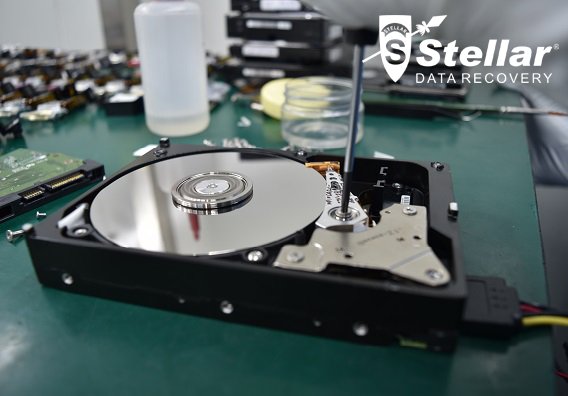 How to Recover Data from Dead Hard Drive?
Hard drive, a paperback book size unit is most integral part of a computer. This unit is designed especially for the saving digital data.  If you have to define it in a single line, then it would be it is a heart of the computer.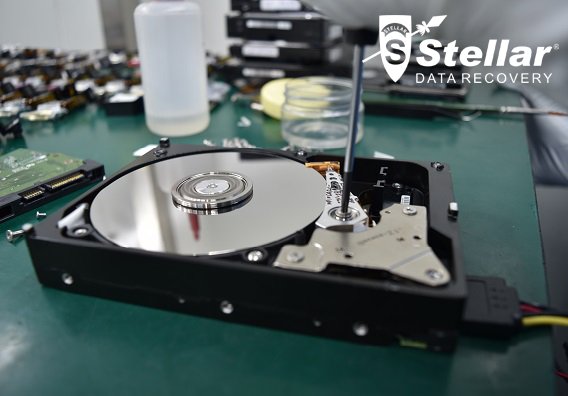 Meticulously designed, this data storage house is available in different sizes ranging from GBs to TBs.  Moreover, these are available in internal as well as external form. But, despite being so intuitive, there are incidences where it also fails or becomes dead irrespective of the make and model, therefore, leading to data loss.
In such situation, the only big question that triggers in our mind is "How to recover data from the dead hard drive?" Don't worry, here is a solution. But, prior looking out at Hard Drive Recovery program, let us have a quick overview of it as a whole.
Dead Hard Drive Introduction
The dead hard drive is a state in which your computer's main storage unit stops responding and produces some abrupt sounds on your boot attempt.
Causes of Dead Hard drive
Broadly speaking, there is a no defined cause of dead hard drive. But, usually, the physical failure arises when there is a mechanical, firmware, or electrical failure. Few most common reasons are Water damage, and Accidental dropping of your hard drive.
Symptoms of Dead Hard Drive
Usually, every unit before failing shows some signs and symptoms as a warning. While in case of visible damage, these are easy to identify, in other cases, you need to analyze. Here are few signs:
Abrupt noise (knocking, clicking, grinding, or clinging)
No drive movement sign on being powered on
Blue Screen of Death on booting
System does not start at all
Repeatedly system restart
System BIOS fails to detect the hard drive
System boot and hangs on the welcome screen
Visible damage to chips or connector
Continuous message prompt to restart the system, on every boot attempt
Prevention to Avoid Dead Hard Drive State
By employing numerous measures, you can avoid your hard drive from damage. But, all these methods have the same motive, i.e. handling with care. These methods are:
Reduce data load
Make sure to maintain drive lifecycle
Keep drive at bay from hard surface
Ensure to maintain distance from water
What to do in case of Dead Hard Drive?
Here is a smart approach to Recover Data from Dead Hard Drive:-
Consult a Professional Data Recovery Service Provider
Trusting an HDD recovery specialist is an effective approach to recover data from dead, damaged, or failed hard drive. The data recovery marketplace has several professionals; you just have to look out for the best fit option.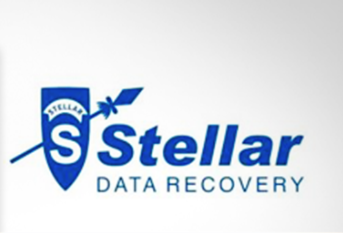 Indeed, it is a challenging job. Therefore, to ease your situation here is a recommendation— Stellar Data Recovery. When it comes to data recovery, they are a top-rated choice. The class 100 clean room lab is our trademark to handle all such adverse situations. Effortlessly handling different types of data recovery cases like dead hard drive recovery since last 2 decades.
Why class 100 clean room lab?
The simple logic to avoid further aggravation. A Class 100 Clean Room is regulated environment where pollutants like dust, microbes etc. are at a substantially low level. The Clean room lab is mandatory for opening all damaged hard drives. The Class 100 Clean Room labs are free from all types of contamination and ensures safe recovery with 100% integrity.
Few cases of Dead Hard Drive and their solution:-
Case 1: PCB Damage
Solution: PCB Replacement
There are equal chances of internal or external PCB damage. Therefore, in such scenario replacing the damaged with new ones is the perfect option. But, point to take into account is you cannot execute the replacement job in any environment. You need class 100 clean room lab as contamination can end up making the situation worse.
Case 2: Head Assembly Damage or Crash
Solution: Head Assembly Replacement
This is one of the most common cases of the dead hard drive. In this case, also you need to replace the dead or damaged head with the new one to recover the data. Similar to PCB replacement job, it also requires specialized environment.
Case 3: Platter Damage
Solution Platter Replacement
Indeed, you also need to execute this action under class 100 clean room lab. But, here you first need to clone the dead or damage hard drive prior replacement to recover lost or inaccessible data.
Statistics also reveal that a major portion of users also count on Random Methods like drive shaking, drive overnight freezing, and hitting on a hard surface. But, point to be noted is these are not safe and reliable choices.
Lastly, a smart option to recover lost, deleted, or inaccessible data is Backup Restoration. You just have to click on the backup and restore data from it.  However, there are two consideration points:
First, the backup should be most recent
Second, backup file must be external
The reason being, if it is not latest, you won't be able to restore efficiently. Moreover, when your device is dead, you cannot power it on.
Always Backup
Do not take chances with your data, always take regular back up of data.
Now, you are well-versed with known practices to recover data from the dead hard drive. You can use any of the afore-stated methods to regain your lost, deleted, or inaccessible data with great ease. If a suggestion for a Dead Hard Drive Recovery has to be provided, then count on Data Recovery professionals as they ensure 100% Data Integrity.