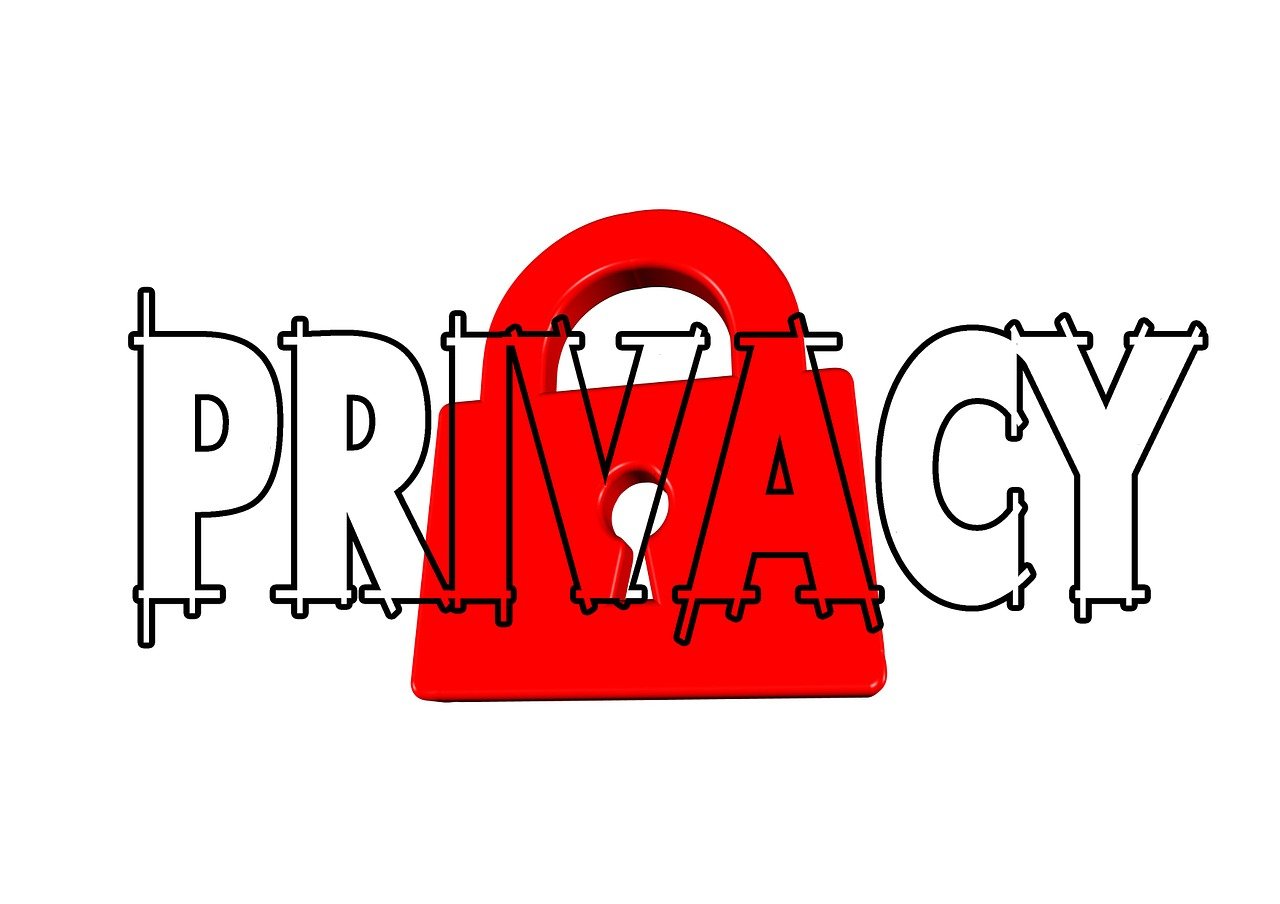 Better Secure your Digital Privacy Using Windows 10
Digital privacy is one of the biggest concerns of those who use the Internet today. Even Windows is in on the act by assigning each user of their system and advertising ID which gathers information about you while you browse the web, and use apps.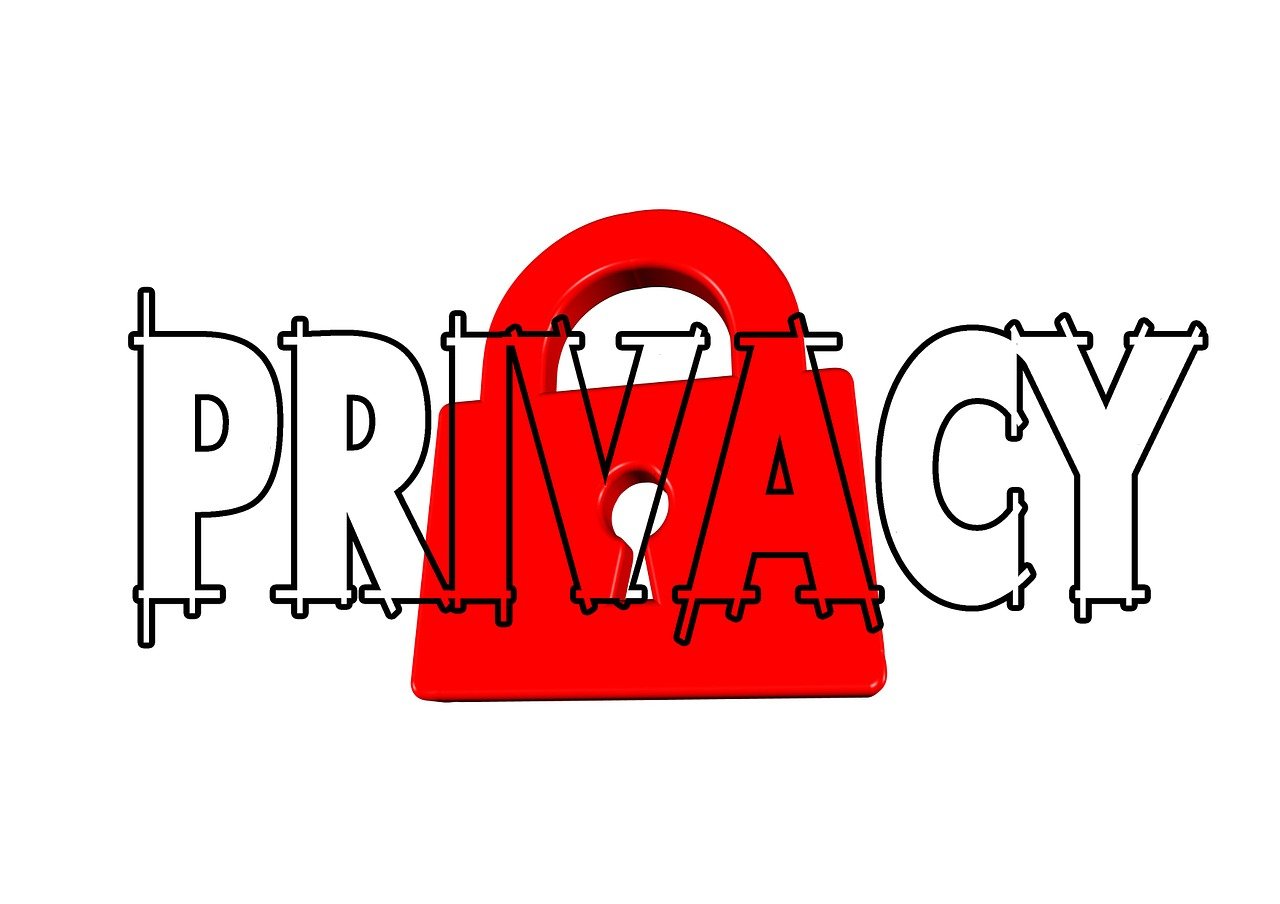 People have commented that Windows 10 has default setting which violate your digital privacy, but we can get around that using a number of different tactics which we will look at now.
Digital privacy on Windows 10
The first thing that you need to do is turn off your advertising ID:
Click on the Start button
Go to the Privacy button
Click on General
Under 'Change privacy' options move the slider for advertising ID from on to off
This will prevent your interests from being tracked, but it will not stop ads from being delivered.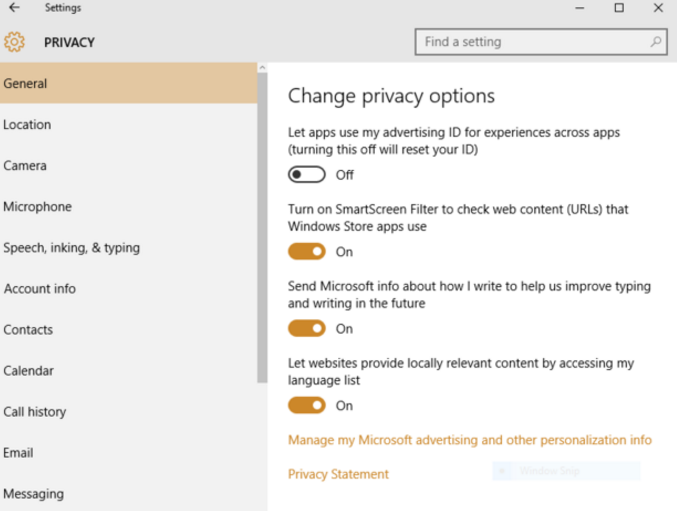 The ads will now be generic rather than targeted.
Hold on, we're not done with advertiser ID yet. Now you need to go to choice.microsoft.com/en-us/opt-out. Next you will:
Click on 'Personalized ads in this browser.' Move the slider to off.
Click on 'Personalized ads wherever I used my Microsoft account.' We will also move the slider to off.
Okay, that is the advertiser ID tracking. We are not done securing your digital privacy using Windows 10 yet by a long shot.
Turn off Windows 10 location tracking
Windows 10 also loves to track your location. It is what helps you find out the local weather, as well as nearby bars. Here is how you will turn it off:
Opened the Settings app.
Click on Privacy.
Click on Location.
Click on the button which says Change.
Move the slider from on to off
This will turn off location tracking for anyone who uses your Windows PC.
You can also turn it off on an app by app basis in case you want that local weather. All you have to do is scroll down to the 'Choose apps' section and choose which apps have access to your location. You can turn the sliders on or off for each app you see there.
If you truly want privacy, be sure to go into your location history and clear it. Go there periodically to see whether or not you need to clear it again.
Privacy from online tracking
When you are using Windows 10 you do not just have to worry about Windows itself. You also have to worry about all the online entities which want to track you. There are two things you need to do so that online entities are not tracking your every move:
VPN: You need to download and install a VPN. This tool will hide your location. It does this by connecting to a remote server in another location. You can't connect to one in another city, or even another country. Once you do anyone who is trying to track you online will not be able to find your real location, only the location of the VPN server.
Ad blocker extension: An ad blocker extension will block advertising networks from adding trackers to your browser. These trackers are called cookies, and they track you while you surf from website to website. Adblock Plus is the most trusted.
It seems like everyone wants to know what you're doing online. It may seem harmless, but it is not so harmless when hackers steal your data and try to exploit it in some way.
Blocking Cortana
Cortana is Windows' digital assistant. In order for it to be effective it has to learn about you, in short Cortana has to invade your privacy in order to help you. Here are your options:
Turn Cortana off: Click in the lower left of the Cortana screen. In that menu click on the notebook icon and choose Settings. Move the Cortana slider from on to off. You can also then click on 'Manage what Cortana knows about me in the cloud.' Here you can delete everything that is already stored about you. This will include Bing Maps, saved places, and your search history.
Manage data collection: Click on the Cortana search box again. On the menu click on the notebook icon and then Settings. Now you can pick and choose what information gathering you want to turn off for a number of areas. Pick and choose the ones you want to disable.
Digital assistants can assist you without knowing every single thing about you. Besides, you know everything about yourself already… Why share that information around?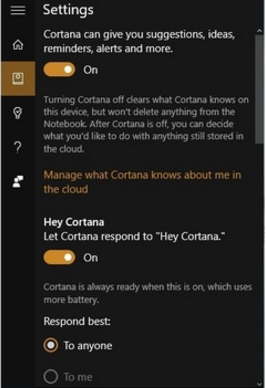 If you have the windows 10 Anniversary update, the above Steps will not work to turn Cortana off. Instead you will need to:
Open the Group Policy Editor by typing gpedit.msc in Window's Search box.
Click on Computer Configuration.
Choose Administrative Templates.
Select Windows Components and then Search.
Search for Allow Cortana and set it to disabled.
It takes a bit more work, but you can still turn Cortana off.
Use a local account instead of a Microsoft account
This applies to not linking all of your windows devices together. If you don't want your desktop, laptop, and smartphone to all share your information between them you should:
Go to Settings.
Click on Accounts.
Go to Your info.
Select 'Sign in with a local account instead.'
A Wizard will open up and you can follow the instructions to create your local account.
Just remember that this will prevent you from using Microsoft's OneDrive storage. Always remember this; There is no such thing as the cloud, it's just someone else computer.
Securing your digital privacy using Windows 10
Windows 10 kicked up a bit of controversy when it was released amongst the digital privacy community. The steps above shouldn't take you more than 15 minutes. What they can do, however, is save you from hours and hours of dealing with identity theft. Hackers are not in it for the laughs anymore. They are serious and they are looking to steal your information, and possibly your identity.
Would you like some bonus tips for reading all the way to the end of the article? You've got them:
Launch the Settings app.
Click on Privacy.
You'll now see a number of different places where you can stop apps from accessing your name, photos, and other information. Disable what you want to disable. I like to go into the 'Call history' to stop apps from accessing my call history on Skype.
You deserve privacy, and you can get more of it using these steps on Windows 10.