How To Set Up A Website Featuring Downloadable Content
Businesses that plan to make money by selling downloadable content through their website aren't as popular as they once were. There are various reasons for this, from businesses being conscious of damaging their SEO potential by having too much gated content on their site, to the rise of cloud platforms making B2B and B2C interaction and collaboration easier than ever.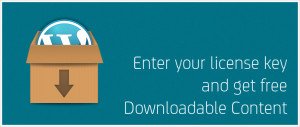 However, setting up a site with downloadable content, even if you're giving it away free and making money through other avenues is still something you might want to consider. That said, setting up and managing such a site presents a range of challenges different to those associated with a standard business website.
Here are some tips that will help you set up your downloadable content-filled website to succeed.
Know Your Approach
There are several ways you can sell or giveaway downloadable content. If you're going down the free route, is it a case that someone will register and can then access everything once signed in, or will you have an email program sending them links every day, for example?
Having paid downloadable content offers you a range of options; a model similar to the above, subscription based, is worth trying, but the most stress-free, and low maintenance, approach is to set up an e-commerce style site, where people can simply add what they want to the basket, and when they pay, they are able to download at their leisure.
Your Marketing Strategy
This is often the hardest thing for downloadable content sites to get correct. How can you get someone to part with their money if they don't know what's behind the paywall?
You can try several strategies; the most common is to present some of the information in your content, even if it is just a contents page or an executive summary, and use this to motivate someone into buying. Another good idea to consider is to give away your content free to industry leaders, on the condition they won't copy it, but give them permission to cite your content in their work so that people are driven to your website and want to download the full document.
Your Website
Having the best possible website is going to be key, too. If you're on a weak hosting plan, for example, you're not going to be able to support probably any more than a handful of downloads, which isn't going to make you the money you need.
Think about Linux or Windows VPS hosting as a minimum starting point, but if dedicated servers or even a cloud hosting plan are going to be an opportunity, you should be giving them due consideration.
Think about the appearance of other websites that offer downloadable content. You want to look professional and trustworthy, but some of them are clinical and boring to the point no one is going to be motivated to stay long enough to click anything.
As with any website, ensure yours is set up to do the work for you.
Depending on your industry, selling downloadable content could be a huge opportunity for you to make money online. As long as your strategies are sound and you're providing quality content, you'll have a great opportunity to succeed.
About Author: Brad is an online marketing student who is interested in the growing trend towards gated content, while also wondering whether it will have implications for businesses who sell research reports and white papers online.