Social networking is still in buzz connecting the global users and encouraging them to socialize on the wide social media platforms. The acceptance of mobile app technology specifically in the sphere of social media has revolutionized our social interactions from many years. No doubt, social media app development is a fantastic idea of elongating a chain that connects the active users scattered across the worldwide nations.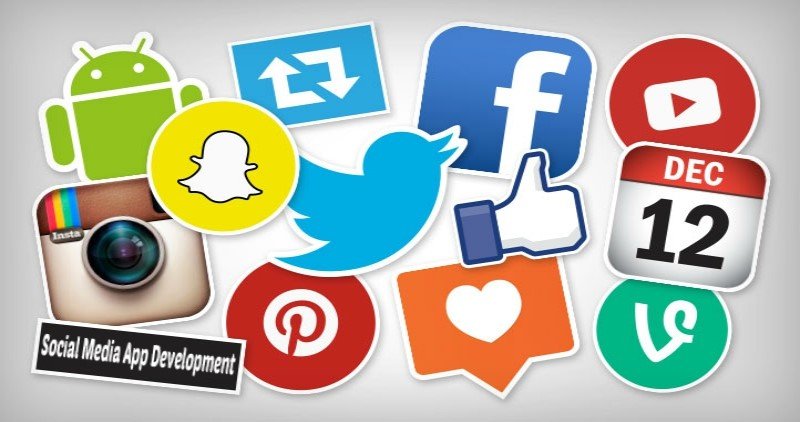 Social media app development concentrates on the concept of circumscribing the mobile client, backend, & database to create a user-friendly app for advanced social networking. People are getting used to daily news feeds, user profiles, shared stories, notifications, lives updates, & other activities that users perform on the social platforms. So, you need to introduce something new & innovative for getting success with a social media app.
Firstly, take a look at the major elements of the most popular social media apps like Facebook, LinkedIn Twitter, etc. so that you will get an idea to create one of your own:
User Profiles
A user's profile is a like mirror of his/her personality on the social media platform. Profile creation is a first activity to perform when a new user steps on a social networking app. It simply indicates that your social media app needs a database that will comprise the personal details of a user as it's required to make it profile centric.
Allowing users to create their profiles by using their active social networking accounts is the simplest way to create a profile-oriented database for social media app development. Usually, entering e-mail & password takes time and people majorly incline towards quick access & login function if they want to get access to a social media app.
One can clearly depict likes, dislikes, & preferences of users via their profiles. People express their thoughts instantly via social media apps while many of them follow other users if they find their profiles interesting. You must integrate a database that allows users to customize their profiles in their own way. Here are the elements you can consider for profile:
Photo filter & effects
User's bio along with likes, hobbies, & other interests
Profile picture guard
Edit profile & set privacy to personal details
Photo-based videos on user's profile
Customize background & change themes
News Feed
Apart from user's profile, news feed is a place where content is found. People take their time to scroll down the navigational page to check out their news feed & find trending updates with relevant info as per their interests. Social media app development encircles the customization of news feed if you want to engage your users by presenting readable &  content for infotainment purpose.
The content on a social media app's feed displays interactive videos, gifs, pictures, blogs, etc. that strikes at the user's eye and encourage them to explore more of it.
Messaging
Direct messaging & group chatting are the must-have features of any social media app. People enjoy connecting with their social friends & express their thoughts & moods via interactive emojis, stickers, animated images, & more.
Messaging also includes instant file & image sharing. Many popular social media apps allow users to add their live location updates along with pictures & streamlining videos.
Event Updates
Updating a social group & inviting them for the participation in the upcoming events is a fruitful way to connect more & more users. A social media app developer must focus on creating an event-based app that sends event invitations for better social interactions & online communications. Event updates is also impactful to spread awareness & disseminate important info among the worldwide population.
App's backend & database
Your app's backend decides its performance and accessibility on multiple platforms. You can choose Ruby on Rails or MVC PHP frameworks to accelerate your app's speed & simplify the process of social media mobile app development.
Many social media app developers prefer to go for Linux server for fully-secure access to admin's dashboard. When it comes to the coding process, you can build your social networking app using Node.js & JavaScript technologies for effortless social media app development. On the other hand, you have flexibility to make choice between MySQL, NoSQL, MangoDB, & SQLite as they are the most preferred for developing a social media app.
Summing It Up!
Social media app development is a stack of technologies available around us. You can take inspiration from the most popular social networking apps that are setting their trends in the world of diverse communities & societies who are aspiring to come together & socialize to express themselves. Hope you can build your own social media app of your dreams in an efficient manner.