So, while you keep on piling strategies to make the number of visitors to your website burst through the rooftop, what you may be overlooking is the fact that an overwhelming majority of those only indulge in window-shopping. The window-shopping syndrome isn't helping businesses, it never did. So, pointlessly increasing the traffic to your site, without paying attention to the conversion rate is only hurting your sales numbers. You can only benefit when the visitors take a step forward and let loose some cash to buy some of your offerings. The losses otherwise become harder to shake off.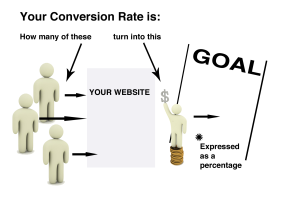 Now, we may also be talking to a website owner who astutely realizes that he/she is not attracting buyers, but continues to scramble for ways that might help the numbers. Either way, here are a few tips to let the conversion rate of your website show up a pretty face (and not just a pretty face):
Keep a Track of All the Mambo-Jambo
Now, tracking goes beyond keeping an eye on the bouncing rate, demographic of visitors, real time visits and other such stats of your website. You need to track every piece of data down to its last turn. You are provided with several metrics that go a long way in determining how effective are your strategies proving out to be. Do not let them slip-by and be mindful of the sale volume at different points in time. Keeping a tab on the repeat customers serves you well as you are able to figure out how successfully you are able to engage the consumer while pitching your offerings, and what makes them come back to your site. It tells you which of your products command a higher demand.
Be Precise While Providing and Asking for Information
Don't go about over-advertising your product offerings on the website. You sure want to bite it into their quality consciousness, but bombarding the customers with assumingly fab features will only turn them away. Be precise and tell them what they want to know. That isn't to say that you must skimp on certain features and the details on how your product offers an edge over the available stock in the marketplace, but make it short and sweet. The product descriptions don't have to be stretched out with long drawn out jargons.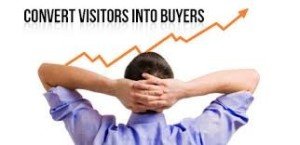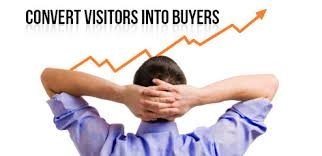 Falling in the same line is information that is provided by the user, as per your requirements. While this being a critical step in online transactions, companies have the tendency to go overboard with it as they end up making user fill too many forms, giving out to much information. Some of these things, apart from being of the least concern to the company, waste a whole lot of user's time. Not to mention, they test their patience as well. Moreover, a user may not have any plans to buy from you again, then why make them go through the exercise of creating an account on your site that supposedly gives them 'privileges' which to their realization are of no good.
Place Your Discounts Cleverly
The time-honored tradition of boosting sales through discounts and other kinds of offers holds the same relevance in today's age as it did, let's say, in 1920's. But customers have evolved when it comes to noticing the catch. Doubling the price of commodities and then putting a banner of 50% sale might work to deceive a section of consumers, but you are hurting your reputation beyond repair. Apparently, you don't want to offer discounts which lead to a dip in your profits, but don't come up with scrappy offers that only sear a customer's purse instead of calming it down.
A Website That Pulls No Punches
All boils down to how your website reflects your business at the end of the day. Does it have a beguiling design, does it make navigation through several products on offer seamless, is it interactive – all these questions have no sugary sand. Using PHP for your website is an answer to most of them, and getting hold of PHP Programmers is the key to answering them with élan.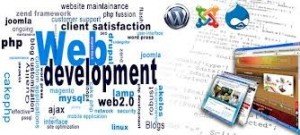 Breaking new grounds with your eCommerce site may not be an easy task, but with the right application and investment in technology, you are headed towards gentle cadences of accomplishment.
About Author: Smith is a expert blogger and also a web developer at PHP Outsourcing Company offering Web development, PHP Development Outsourcing and PHP Framework development.