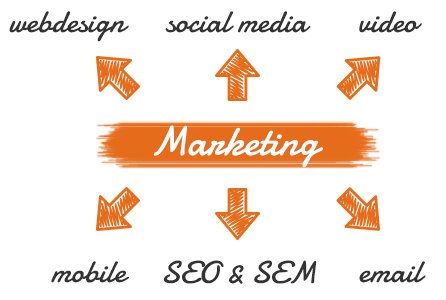 Successful SEO Tips For Small Businesses
Search engine optimization, or SEO, is one of the most effective online marketing strategies for businesses. It is cost-effective and offers long-lasting results. That is why small business that want to stay competitive should learn how to leverage the search engines for their business and marketing success. If you are a small business owner, you need to learn how to optimize your website content in order to be found by search engines and get traffic.
The following are successful SEO tips to make your website stand out and help you get relevant, consistent traffic from the search engines.
Define Your Target Market
Before you begin your SEO campaign, make sure you define clearly your target audience. You can get traffic to your website, but is that traffic targeted? You need to attract traffic that is relevant to your business or offers. To be certain that you will only get visitors who will be interested in what you're offering, perform a keyword research, use relevant keywords, and use long-tail keywords.
Create A Fast-Loading Website
Make sure you optimize your website for fast loading. Keep in mind that too many graphics can slow the loading speed of a website. It is very important to help your website visitors access your website faster. If you need help, you may consider hiring an experienced website designer to help you create a website that is attractive, fast-loading, and easy to navigate.
Create Useful Content
Search engine optimization experts will tell you to put useful and unique content on your website. Providing quality and fresh articles to your visitors or readers is a great way to ensure stay competitive. If you want to be successful with your SEO campaign, you need to follow this advice. There are many business owners who don't comply with this common tip because it is difficult. Only marketers who follow this advice achieve success with their SEO campaign. If you want to have a successful online business, join the few who are doing things right.
Perform Quality Link Building
Include off-page optimization activities in order to boost your on-page optimization strategies. Link building tactics and techniques will help to improve your inbound links. Effective link building activities include blog commenting, guest posting, forum marketing, directory submission, and community profile building. Make sure you engage in building high quality links by getting backlinks from high quality sites. In addition, you need to provide them value, like posting relevant comments on blogs.
Get Expert Help
Sometimes we need an expert to get certain things done correctly. Even in online marketing, you need marketing consultants who are experts in online marketing strategies, particularly SEO. Hiring the services of someone who is better than you is a smart way to ensure successful result. Make sure you check the reputation and experience level of someone you're considering hiring for SEO purposes.
Considerations
Learning how to do effective SEO strategies will certainly help businesses rank high in the search engines and attract relevant traffic to their business. There are many ways to optimize a website in order to attract targeted traffic to the. Use these SEO tips to help your website rank better and attract potential customers.
Resource Box: Colin Quinn is a content creator for Orange Rock Media and has been working in the area of SEO for the past 3 years.