How often have you been told 'what your business needs is better marketing'? That's all very well but what sort of marketing and how will you know if it's any better than what you did before? There is no shortage of professional marketing help but much of it is generic and offers advice and solutions which you or your business could probably work out for yourselves. If you're in the technology business, then accessing the right marketing is key. The answer is to find a specialist agency that understands exactly what it is that you do and can translate it to the market.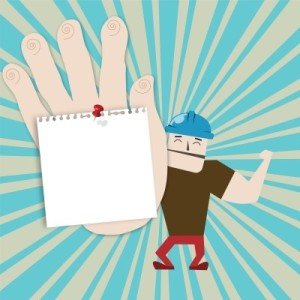 The concepts and products of new technology can be hard to understand even for a seasoned marketing professional and the straight-forward press or advertising campaign may not necessarily be the best option. Equally the trend towards digital marketing is very useful to tech and telecoms companies but behind it there must still be a strong message.
Strategy and planning
Whatever method you choose your marketing campaign will need strategy and planning. Doing your research, finding sustainable markets, being prepared for the latest trends, getting your branding and message right will all help to drive sales. The next challenge is working out the best way to put key messages out there.
The range of marketing services available has exploded in recent years and the chances are you'll need to fully exploit that range. The traditional methods of advertising and press coverage are still important especially if you have new products to sell. However marketing is growing more subtle because the public object to being sold to.
Content is king
Perhaps the most devious method is marketing via content. Putting keyword rich copy in a blog post gives an air of authority without the reader realising they're reading an advert. Another method is the instructional video showing the viewer how to use your product except the presenter is an ordinary guy who simply wants to share his new toy with you. A well produced video or a review-style blog posting will build trust and help explain the benefits especially if a difficult technical concept is involved. The Content Marketing Institute says content is key to boosting your website's authority.
Social media is now a 'must-have' in all marketing campaigns especially in the tech and telecoms industry where savvy consumers will look at reviews and compare prices online. If the posts are few and far between, irrelevant or unintelligible then you may as well not have a Facebook page or Twitter feed and you may invite unwelcome comments which will do nothing for your reputation. Perhaps a thorough search engine optimisation programme, will ensure that your future customers find you.
Whichever marketing methods you pick and choose, none of it will work unless the campaign is properly managed so that it's joined-up and consistent. Twitter feeds need to point to a blog post or a video and the website needs to be ready to cope with hundreds of extra hits after a press campaign. Few successful products have got anywhere without a specialist cohesive marketing campaign behind them.