Social Media Marketing is one of the vital marketing channels that helps a lot of business, no matter what size it is. These days, social media is so commercially used that businesses can easily grow with the use of social media marketing.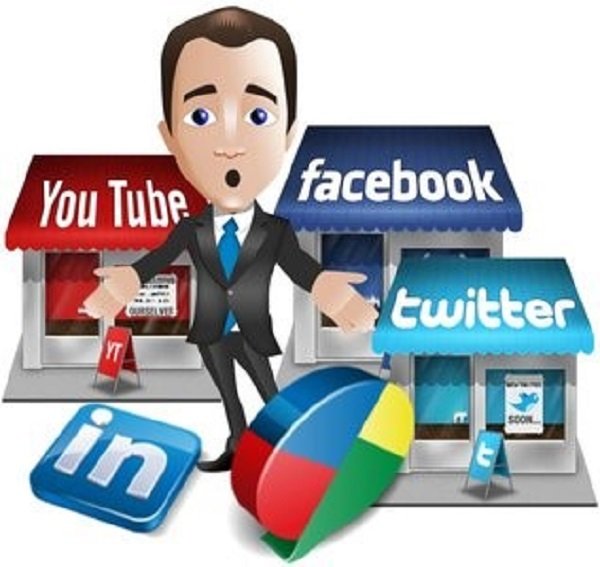 I, as a social media marketer who used social media successfully for some online degree programs in the past, am very excited about the fact that almost every business is using documented strategy for their products'/services' marketing. But still, many beginners as well as talented marketing experts are likely to make mistakes throughout their career. In such cases, they need to give more attention to their online promotion that may make the organization and business grow stronger along with building value and reputation in the market.
Following are a few tips to keep in mind before planning social media marketing strategy.
1. Make your Online Presence Formal
It is not necessary to respond to each and every undesirable comment on your post. You should control the eagerness of answering back to such comments or it will look defensive. Let the party to replay for the comments as your faithful and loyal followers would change the game drastically. Plus, such strategies would make a strong and good impression on the new customers as well. It is advisable that you should not get involved in the war of comments, or it would be better saying that take high road instead. Your presence on social media should be formal and professional since you would be presenting your company or your brand to your potential customers.
2. Don't Brag About the Blog Always
Social media like Twitter and Facebook are the kind of social media platforms that helps you get involved in the conversations rather than posting links of your blog. So make sure that you are not bragging about yourself or your blog always, it's not possible anyway. Carry on the strategic work and wait, people will eventually start talking about your blog and achievements on social media. So on your social media channels, don't always talk about your blog instead make your social media content strategy diverse and as interesting for visitors as possible. You can share different kind of tips, news and how to posts about your industry or your product.
3. Quality is a way better than Quantity
No matter what social media it is, you don't need to follow people to simply increase your contacts. It is something equal to spam. Neither will this way you get noticed by all 20000 followers. The best of doing this is by following some good people and they will follow you back. And eventually, these would turn out to be your loyal and faithful customers who will genuinely be appreciating your product. However, it might take some time, your customers would be much loyal to your company.
Also, you should focus on the quality of content that you put into the blog. Same thing occurring again and again may affect the portion of article on your blog badly. Rather than boring and useless stuff, you should write some quality and interesting articles. So posting a huge number of posts isn't the way to go. It is only quality that can make you succeed in social media marketing. So plan about it and make your content top notch.
4. Don't Ask for Favor
Keep on asking people to "favorite" or "retweet" in favor of your tweet won't work on social media; neither does it work ideally. If they like it, they will ultimately do it and also tell friends about it. You must not tell them to do so or keep poking your nose constantly. It will make them get irritated. So if you want them to be your advocate, keep trusting in them for any relay about your brand. When you continuously ask for fever then it also shows lack of professionalism on your part and doesn't seem appropriate hence try to avoid it and ask for favors only when it is needed.
5. Don't sign up every Social Networking Channel
Practically, it is not good to sign up for every social media platform for the promotion of your blog. And if you do so, keep in mind that it won't connect you with anyone in any social media channel. You should simply rely on one or two platforms and work through them actively. You should only use social networks that are suitable for your brand or for your industry and can you get good results. Do a good research and then select the social media platforms that you want to use.
Conclusion
As a result of following these aforementioned guidelines, you will be able to do well in your social media strategy and utilize it in the long run as well.