IBM Notes (formerly Lotus Notes) is not used by everyone today. Actually, we can say only 30% people use it today. Once considered as a giant technology in the software industry, IBM Notes is now not more than a forgotten history. It's difficult to customize features and it also needs expensive installation which has ultimately turned it out of date. Now, the question arises that where have the previous users of IBM Notes switched? Amongst most of the frequent choices, "Microsoft Outlook" is most common name. Its spontaneous features and economic ease has earned popularity among users working in large enterprises as well as small organizations.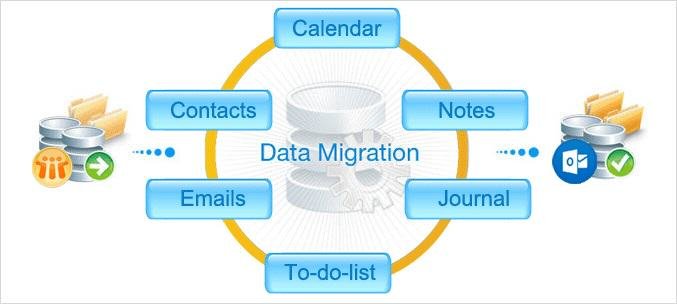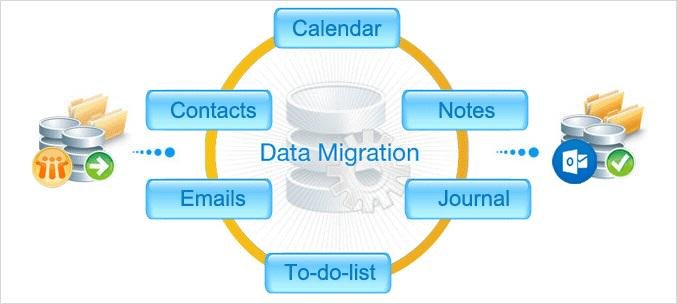 One question that arose in Notes users while switching to MS Outlook was how to migrate their data from Notes to Outlook. This is where NSF to PST Converter comes into existence. Before moving on to NSF to PST conversion let us first shed light on Lotus Notes and MS Outlook in a short and concise manner.
Lotus Notes: History And Present Arena
Lotus Notes in its earlier days was used just as an emailing program. But with passing time users came to know about the other dimension- a strong and programmable backend that not only let users design databases but also create workspaces for information sharing and communication purposes. Lotus Notes is a database programming platform that has emailing as one of its features. This factor did not contribute much to its popularity and by the time different web based startups came into existence Lotus Notes was already losing its importance. Notes added IMAP and POP interfaces to it when internet popularity was at its peak. But this also proved to be a failure for Notes. Today it has become an outdated application that people find complex to work with.
Attributes Of MS Outlook
MS Outlook is a platform that mainly focuses on emailing. Its user friendly interface and easy-to-operate platform makes it first choice of users. In case we do not have access to [p2p type="slug" value="software-thunderbird-outlook-converter"]desktop version of MS Outlook[/p2p] we can use web version of Outlook. You can log in Web version of Outlook by OWA (Outlook Web Access). Also you can synchronize Outlook with Exchange Server and can work with it. When you use Outlook with Exchange server you can track your sent emails, apply digital signatures and encryption on emails. It has a wide range of other applications which make it a preferable choice over Lotus Notes.
Why We Ought To Convert NSF to PST?
When a user has to switch from Notes to Outlook the first question which crosses his mind is what about the existing data in Notes? How will I access it in Outlook since it does not support NSF file? These are the few reasons why we need to convert Lotus Notes NSF file to PST file. Since NSF Files are unsupported in Outlook, they are converted to PST format. The converted files can be accessed in Outlook and the user can easily work with Outlook with all previous data.
Why NSF to PST Converter?
The import and export option is not available to convert NSF file to PST. Therefore it is recommended to employ third party tools for this purpose. The NSF to PST converter is one of the widely used third party tools. It is an essential utility which is employed if you are switching from NSF to PST. The tool successfully converts all the items from NSF files To Outlook in PST file. The tool does the conversion successfully and preserves the HTML formatting of the data in resultant PST file as well.