Whether you are going to get a new iPhone for the holidays and want to load it up with iPhone game apps or you are already a long-time iOS owner who wants to try something new or you have some queries like below:
Looking for top iPhone game applications?
Searching for best iPhone game apps?
Willing to find out most used iPhone game applications?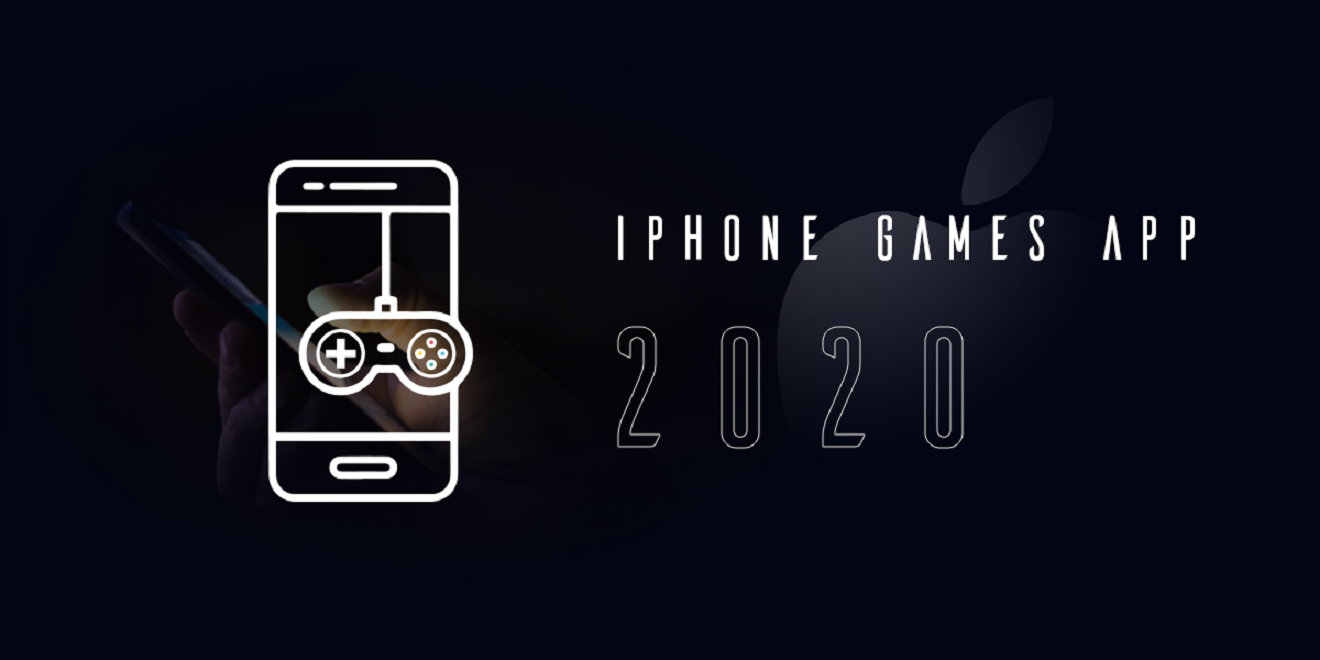 Then you are landed on right place because in this blog, I am going to list down 10 best iPhone game applications for the year 2020.
Now, let's take a deep look at all these top iPhone game applications one by one. So, let's start!
Top 10 iPhone Game Applications
Rank 1: PUBG
Player Unknown's BattleGrounds is the full form of PUBG. In this game, players can play in two modes either they can play arcade mode or classic mode. In arcade mode, there are several kinds of mission or mode available to play. Small war, sniper training, etc.
In classic mode, there are several types of map present so players select own map and then they can play it. Shahnok, Miramar and Erangel are the three maps available. Moreover, in this mode, 100 players can play at the same time. It is really an amazing capability that this popular iPhone game application has.
Rank 2: Pokemon Go
Pokemon Go is a popular iPhone game that helps you to connect with your real life friends in Pokemon Go. Moreover, you can interact with them in a variety of ways. Once you exchange your trainer codes, you start seeing your friends on your friend list.
One way to play Pokemon Go is to give gifts to your friends. Moreover, when you spin a Photo Disc at a Pokestop or Gym, you have a chance of collecting a special gift. However, you cannot open these gifts yourself, but you can surely send these gifts to someone on your friends list.
Rank 3: Minecraft Earth
What can be better than Minecraft on your phone? Minecraft Earth in real life, of course. The gaming monolith has expanded into augmented reality, giving you extra ability to play your favorite block builder in AR.
Its tabletop mode permits you to create and plan your amazing creations, and then blow them up to real world size to view and explore.
Others can take part too, helping you to create something which is truly amazing. While new mobs like the muddy pig and mobloom come to pay you a visit. It is a real treat for Minecraft fans.
Rank 4: Candy Crush Saga
In the long line of color match games, Candy Crush Saga is the last spinoff and the one presently praised by iPhone owning casual game players everywhere. If you have not played bejeweled in a while (or somehow missed that craze), download Candy Crush Saga for free and whip it out the next time you have five minutes to kill.
Rank 5: Crossy Road
Crossy road's gameplay is not something unique. It is quite similar to Frogger. It is a famous central joke, "why did the chicken cross the road?" is even older. But no other game could stop Crossy Road from being one of 2014's breakout iOS hits. Aiding a poor animal avoid busy traffic is a great premise for an endless action game.
Elegant social features encourage friendly competitions for high scores without interrupting the single player experience. Furthermore, who can resist the attraction of a world and characters made entirely of colorful cubes!
Rank 6: Cut the rope
Family friendly Cut the Rope is a casual game that asks you to solve an obstacle course in each level with simple physics. This name comes from the core game mechanic: A piece of candy swings from ropes that you cut by swiping your finger through them at the correct moment. Slice the rope and the candy drops.
A perfect timing is everything in this popular iPhone game, as the goal is to get the candy to a monster that is waiting somewhere else on the level.
Rank 7: Doodle Jump
Being Quirky and lovable, Doodle Jump is a fairly simple and popular iPhone action game application. A springy little animal called "Doodle the Doodler" bounces all the time and it's your task to make sure he lands on a firm platform every time he jumps.
As he bounces, you guide him through each level of the game. Tilt your phone, and he will sway left or right with each successive bounce.
Rank 8: Hearthstone: Heroes of Warcraft
Blizzard may not make a ton of games, but the games they do make always have a big impact. Starcraft turned real time strategy into a television sport. World of warcraft generated a massively multiplayer online world that's arguably better than the real world.
Now, the warcraft spin off Hearthstone is proving that a virtual trading card game can be arguably better than real world car games.
Even if you have never created a deck or played a single session of WoW, Hearthstone will still draw you in with its difficult but approachable card battling system and not horrible free to play features.
Rank 9: Hitman Go
It was always difficult to translate existing game franchises to iOS. Not all games have the capability to make the leap from a console with controllers and buttons to nothing but a single touch screen.
Hitman Go is a popular iPhone puzzle video game. In this game, each level is set on a grid based board composed of interconnected nodes and lines. Nodes are the positions that the player or enemies can occupy and lines are used for moving between nodes during a turn.
Rank 10: Draw It
A big twist on the conventional drawing game formula, Draw it challenges you to draw as many objects as possible within the allotted time. Draw quick just to beat the competition and you will win coins and unlock new word packs.
It is simple but entertaining and there's an optional subscription if you really end up deep within Draw It's community. Subscribe and you will get VIP word packs, free coins every day, and the ability to remove the ads from your game. However, that subscription is extremely expensive at $15 a month.
Conclusion
I hope that now you are quite clear about all the top 10 iPhone game applications that are used widely by the large part of the world's population. In case you are an entrepreneur and want to create a gaming app for your business, you can contact certain iPhone app development company.