Top 5 Security Apps for iPhone
Sometimes we forget about our iPhones when it comes to security, but hackers, thieves, and other bad guys don't forget. In fact, criminals would love to get their hands on and in your iPhone. Check out these great security-related apps to help protect your iPhone, it's data, and even your home.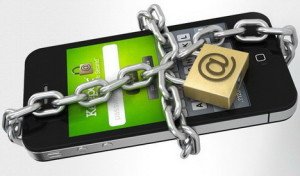 If you just bought the latest iPhone 5, you'd probably like to protect both your expensive investment and the personal data stored on it, especially if you are using it for both personal and business use. So, if you use your smartphone to access personal data, such as your bank account and even social media profiles.
Here are the top iPhone 5 security apps for you guys:
WISE ID
WISE ID provides convenience, ease of use and encrypted storage for all your iPhone data. Safely store encrypted data such as passwords, PIN numbers, credit and loyalty cards, notes, photos, websites and other data, on your iPhone only so your data is always available…right at your fingertips! Plus, it gives you the option of face recognition, dot pattern and password authentication sure to make you feel like a private investigator or ninja!
Kryptos
Some users need a full security, not only of their passwords, but also their day-to-day conversations. Many businesses need a secure voice communication system, especially if it involves top-secret topics. Kryptos offer you a free military-grade 256 bit AES-encrypted app, connected through VoIP for secure calls over 3G, 4G and WiFi. You just need to create a Kryptos ID and install the application. However, in order to use Kryptos app, both you and your colleagues must have it installed on your devices.
Secure FolderPRO
Secure FolderPRO is similar to mSECURE…and a little cheaper! Pattern lock or keypad code-lock your photos, text, videos, credit cards and passwords. Identify intruders with photo AND GPS tracking! And, you even get a secret website, bookmarks and a private navigation system…without history track from Incognito.
Find My iPhone
Find My iPhone should be one of the first apps you install on your new iPhone. This free app from Apple essentially "lo-jacks" your phone so that it can be tracked using the GPS-based location-aware features of the iPhone.
If your iPhone is ever lost or stolen, you can track it down via Apple's website or from another iOS-based device. There's no guarantee that savvy thieves won't be able to disable the tracking ability, but your chances of recovery are far better with Find my iPhone installed versus not having it loaded.
Lookout Mobile Security
Never feel insecure for your iPhone, with Lookout Mobile Security app. You can now locate your device remotely through the web, automatically save its location before running out of battery, and backup all your personal data. This free iOS app also comes with an alarm sound, email notification if your device is jailbroken or connects to unsecured WiFi, and allows you to remotely access it to make a call to any number you specify, even without a sim card.
Conclusion
We live in an age where almost all information is available on our smartphones, and that includes our personal data. The apps presented above are some of the best security measures you can add to your device. To ensure you are fully protected, you may also want to know about the ways to identify and prevent iPhone hacking.
Would enjoy and appreciate your feedback on any of the above apps!