Bluetooth is a wireless technology which enables two electronic devices to transfer data over brief distances. Bluetooth apps are becoming more and more popular nowadays since they have almost become a basic necessity for everyone.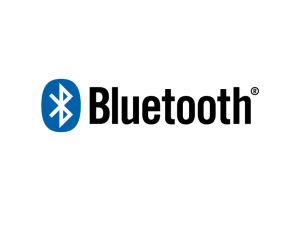 Bluetooth apps assist you in performing the transfer of documents and also allows you to talk with friends. If you're wondering what bluetooth app will be best compatible with the kind of iPhone you use, here is a list of Bluetooth applications which can be useful for all tasks ranging from instant document sharing to chatting.
Best Bluetooth Apps for your iPhone
1. Bluetooth Mania
This is in fact one of the most popular Bluetooth apps that the App Store has to offer. With this app offering good functionality, you can share photos and contacts between Apple devices. You can also utilize it as a walkie-talkie or use it to chat with your pals. To take advantage of this feature, both you and your friends need to download and install this app on your iPhones respectively. This app includes awesome graphics and the latest interface.
2. Bluetooth Communicator
This is an easy to use application which lets you share contacts, photos, textual content and voice among Apple devices. This app is certainly an ultimate all-in Bluetooth and Wi-Fi sharing app. The only drawback is that both the sharing devices will need Bluetooth 1.2 edition for full functionality.
3. Bluetooth Messenger
This is a great iPhone application that lets you chat and share messages with your family and friends via Bluetooth even without a Wi- Fi connection. You can avoid the cost of sending a SMS by installing this Bluetooth messenger app. This application is totally free and makes it easy for you to stay in touch with friends and family.
4. Bluetooth photo share
This is a wonderful application to share and transfer pictures, videos and contacts among iPhones. Once you and your buddies have downloaded this app, you do not need a 3G or a Wi-Fi connection to share or upload pictures or contacts. The main feature of this app is that you can move the exact picture from your picture library to another device without any loss in terms of quality.
5. Bluetooth App factory
This system ensures a variety of utility apps for the Apple iPhone users from Morpeth Mobiles. It incorporates a number of features such as a file transfer, moving contacts and transferring photos and videos. Once you and your friends have downloaded and installed this application, you can use its walkie-talkie function and talk to your friends who are present within the range. This program also allows you to play the well-known tic tac toe game with your friends connected via Bluetooth.
6. Bluetooth AppBox
This application is an amazing set of BT service applications which features several functions like instant messaging, walkie – talkie, contact and image sharing and much more. You will get instant access to your friends, however it is essential that all the devices connected have a Bluetooth AppBox installed.
7. Bluetooth Share
This Bluetooth app allows you to share local documents via wireless Bluetooth. You may also share your contacts along with pictures in your photo collection. The device using this app must have at least iOS4 or later versions. The space it takes on your disk is 9 MB.
Conclusion
In this article we have discussed some of the best Bluetooth applications for the iPhone. The apps discussed are perfect when you have to share something quickly with friends or family. These apps also help you stay connected with your friends and family. Download any one of them and enjoy the benefits they provide.