Many businesses are starting to become familiar with the concept of unified communications, as they strive to find ways to make their operations more efficient, increase productivity and hone communication activity. But what does unified communications mean, and why is it so important for a business to incorporate a strategy that encompasses unified communications?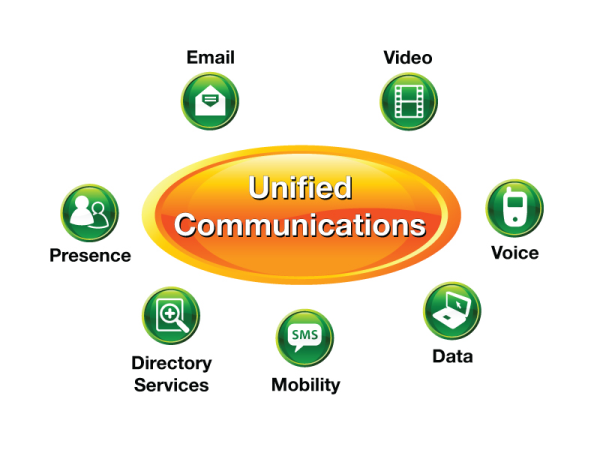 What is unified communications?
Quite simply, unified communications is a structure or process where communication tools are integrated into one entity, rather than separately. This enables users – both businesses and individuals – to integrate communications such as email, instant messaging, video conferencing, phone calls, etc so that messages can be sent and received in real time.
Why has unified communications become so important?
Businesses have been placing greater emphasis on using unified communications in recent times because of a shift in the way that we communicate these days. Most of us live in an era where we expect to be available, or 'plugged' in at all times, so communicating in real time has increasingly become the norm.
Information sharing and immediate forms of communication, such as instant chat messaging, smartphones, cloud computing, VoIP technology including online video conferencing have become the preferred methods of communicating these days, with landlines, fax machine messaging and even email starting to become rather outdated.
Because unified communications technology is immediate it offers a number of benefits to an organisation. For any business operating in a competitive arena, simply not having a robust unified communications strategy compared to its rivals may be enough to push its level of competitiveness down the scale. So, what are the benefits of unified communications?
Being able to get in contact with someone straightaway, either by giving a message or being able to receive a message instantly has huge benefits to a business. It means work can be achieved faster, resulting in greater productivity levels. Because you are able to know who is available where, you can be sure that that person has received your message, unlike traditional forms of communication. For those businesses not adopting unified communications, the delay in information being retrieved, if at all, can cause inefficiencies within the business.
When your communication systems are linked together, not only can it boost productivity and efficiency but it can cut costs, too. You can liaise with colleagues all over the world, and make use of technology that is cheap, or even free, to use. For many businesses, it means there will be less reliance on having to travel to meetings, etc, because real-time communicating can work just as effectively.
For those companies where staff are mobile, unified communications is a real bonus, because it enables workers to stay in contact easily and share data from any location.
Businesses that shun the concept of unified communications put themselves at risk of lagging behind their competitors. They may end up paying more in costs for travel to meetings, or employing office based staff, because they don't have the leading technology to adapt to changes in current ways of conducting business.
Resource Box: Alex Thomas writes for Maintel – leading experts in unified communications and telecommunications. Alex writes about SEO, business communications and marketing.