Video gaming companies are always looking for ways to make the gaming experience as close to real life as possible. Technologies such as vibrating controllers, motion-sensing controllers, and 3D graphics have been added to many gaming systems in order to provide a deeper sense of connection with the action or events occurring in games. While ultra high definition graphics and responsive controllers provide added immersion and feedback, what is the gaming industry looking towards for the future of virtual reality?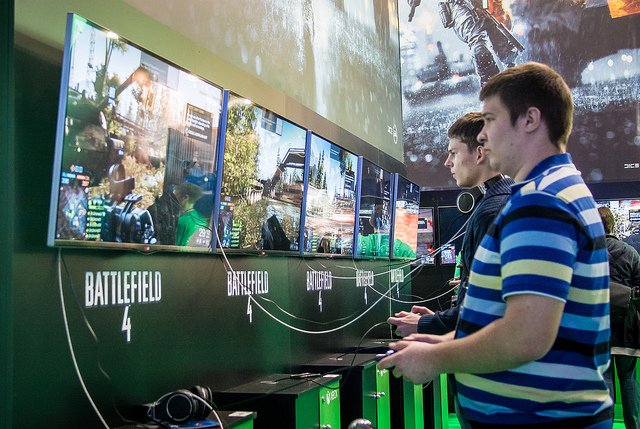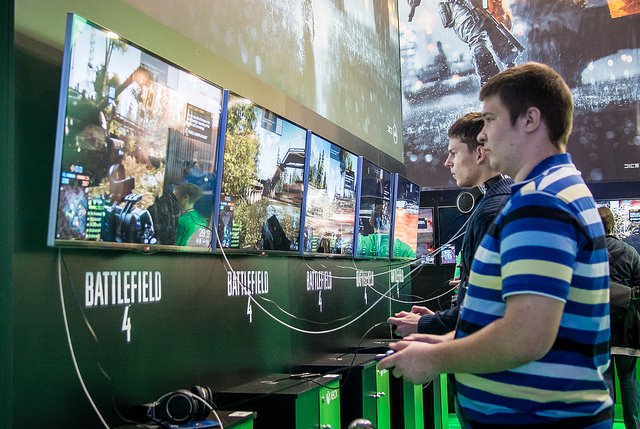 Virtual Reality Headsets
A technology that was first touted by Nintendo for their Virtual Boy gaming system, virtual reality headsets attempt to eliminate all outside visual distractions. The highly touted and well-reviewed Oculus Rift display system, which is due to be released sometime in the next year, attempts to vastly improve on the largely unsuccessful Virtual Boy.
The Oculus Rift is a headset for PC games that will allow wearers to move their heads as they would if they were actually in the game world. Instead of using a mouse or keyboard to have a character look left, up, down, or wherever, the Rift uses motion sensing to input the movements. Reviews from those who have tested development kits are quite positive and describe a level of realism not previously known in gaming. This system looks to be a big seller, so expect a lot of companies to come out with similar devices.
Haptic Technology
Haptics is a general term that refers to touch feedback in all its forms. This includes controllers that rumble, simulate friction, and more. While much of this technology is available today, the gaming industry is working on more advanced options to provide a wider arrange of tactile sensations. These developers aim to allow responses that fully simulate all the nuances of touching an object without the need for a controller.
If a game without a controller doesn't sound like much of a game, consider that the Xbox Kinect motion sensing system has games that rely solely on the physical movements of a player and do not require a controller at all. While still in the nascent stages, ultrasound wave systems are being developed that would allow a gamer to feel a virtual handshake, a virtual apple placed in the hand, and more. This technology is not all that far way, and gamers can expect to see advanced haptic integration in games within five years.
Holograms
Holographic communicators have been the stuff of science fiction novels and movies for some time, but their emergence into the real world is not far away. For some time now, holographic art has been a moderately popular underground medium. These pictures allow a viewer to examine an object from many angles and see different dimensions of the item pictured. These types of images are found on many credit cards to help prevent fraud. Imagine, however, a video game in which a holographic character appears before the player to fight, dance, or otherwise interact with the player.
Though a such as the holodeck shown in certain Star Trek series is probably not forthcoming any time soon, gaming companies are working hard to come up with a holographic gaming system that literally projects the gaming world off the screen and into the space of the gamer.
This technology will likely appear first in something like a cell phone or handheld gaming system, where the holograms would be small and relatively simple. Over time, the images could increase in size and graphic detail until they would represent a serious, extremely life-like object.
Conclusion
Don't expect a hologram that will arm wrestle via haptic feedback any time soon, but that appears to be what is on the distant horizon. Virtual reality is working on the technologies mentioned above to blur the line between the virtual and the real. It is an exciting prospect as gamers await these amazing advances.