In an era where social networks like Facebook and Twitter have become routine, and the use of smartphones and tablets for web access is emerging, the demand for real-time information and fast, intuitive browsing is growing exponentially. Technology has come for everyone, and accessibility is trying to keep pace. And not all websites have already adapted to this reality to this new trend: it's time to give a general on the website!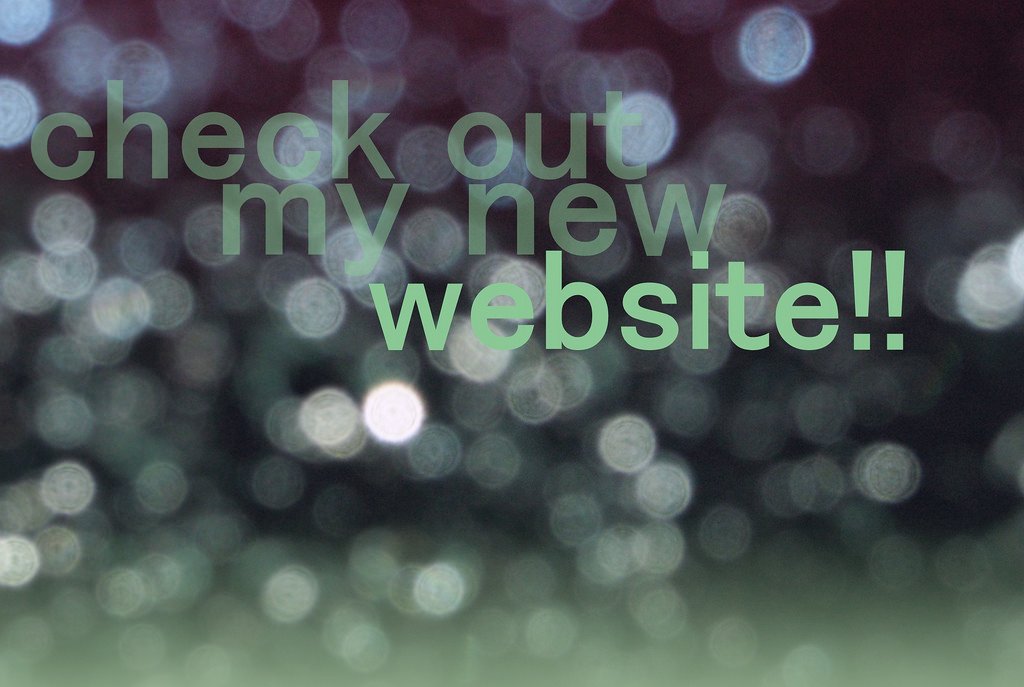 Look at some simple tasks that can make a difference:
Arrange the House
Keep your "digital home" with all the important information. Current company address, emails, phones. It does not matter if your company is a product or service, they should have their portfolio always current. New product / service? You need to refresh the site. Even if you have a strong digital marketing job, with presence in social networks, every relevant change in the way your business operates must be informed on the website. Examples: different hours of operation, exclusive announcements, promotions, etc.
Seize the Opportunities
What is the best place for your prospects to get to know your company? Your website is clear. Regardless of your presence in social networks being fulfilling a successful role of content generation, efforts should converge to your website. A great motivation to keep your site up to date is by defining a calendar of commemorative dates. Study the calendar and see what dates are important to your business. Let's say your product or service has a strong appeal to parents. How about updating the site, using this theme? If your business is sport related, a great tip is to upgrade your website by entering the mood of a major sporting dispute of the moment such as Olympics or World Cup.
There are many opportunities to keep your website up to date and provide greater conversion for the same. Remember which professionals your business meets, consider the breadth of your business. The most diverse possibilities are in front of you.
Optimize with SEO Techniques
Fact: you want to be found on the internet. How does this happen? From the optimization of your website, in order to ensure a great position for those who are looking directly for your company or for terms and related subjects. Optimization is another important factor when it comes to updating your site. It is achieved through the inclusion of keywords related to your business and your geographical area. Technically, the term is called SEO, which stands for Search Engine Optimization. The optimization work seeks to make your site rank among the top ten results on search engines. And, certainly, you want to be in the top 10!
Use the Site's Blog in Your Favor
If you have a blog inside the site, there's another reason to keep it updated. Your company creates content to reflect your business, to spread your products or services, then, nothing more natural than to feed your blog so that it relates to the news of your company. Above all, this is a very attractive relationship strategy, to keep your target audience always aware of your company's news.
The update on the blog of your site also uses social networks as a great ally to spread your news: whenever a new post is published, do not hesitate: spread it on the official fan page, LinkedIn page, Twitter, Instagram, and on all the networks in which your company is present. Of course, the importance of keeping your website always up to date is very clear. It is true that sometimes this is a task that cannot fit into the day to day business. But that is not why you will not do it.
Focus on Your Website Data to Refine Features
What does that mean? By looking at the statistics of your site, you will find that there are features that are much more used than others, pages with much more access than others. The idea here is to further enrich these highlights with a clean look, exposing well the proposal that is covered in that webpage, and making navigation fast, intuitive and even pleasurable! Keep in mind that not all of your visitors have an affinity for web browsing or the device you use when accessing. Make an analysis of what you really need on your site, everything that is really needed, as well as everything that is disposable.
Make an All-In-One Page
Just as we go to the city center to solve various things, find different things, your site may also have a central page, where all the main features can be found easily and quickly. Usually this page is perfect for the beginning of the site but be careful! Keep in mind that there is information overload and this can slow down your website loading, and consequently, dismay most visitors.
Choose the Perfect Hosting for Your Website
Make sure that your website hosting provides you with all the features your site needs, as well as the contracted plan. There are plans with unlimited features in the safe hosting product line, which can come in handy if you need many email accounts, available bandwidth, and so on.
Emphasize the Social Networks on Your Site
They are the most used and viral communication channels on the internet today. Use strategic locations on your pages, and prominent locations for sharing, liking, retouching page posts and content, and more.
Conclusion
Of course, companies need to be present on social networks, with cohesive digital strategies. You can take help from any web design agency. But one must not forget an important fact: a website remains the platform that mirrors, on the web, the profile of a company.
However, there is no point in an outdated and old website. It needs to present the most accurate and up-to-date information and use some other renewal strategies to make the best impression on your visitors. Most of the time, clear metaphors are best for explaining issues of importance.
This definition – a showcase – is definitely one of the best to exemplify the importance of your site. With the advent of social networks there has been a certain omission in highlighting the importance of the website of a company. This is due to the current impression that being present on all social networks is enough.