Search engine marketing is a way to get visitors to your website. You will be trying to increase your rankings in various search engines such as Google, Bing, and Yahoo. There are a variety of methods you can use when it comes to search engine marketing.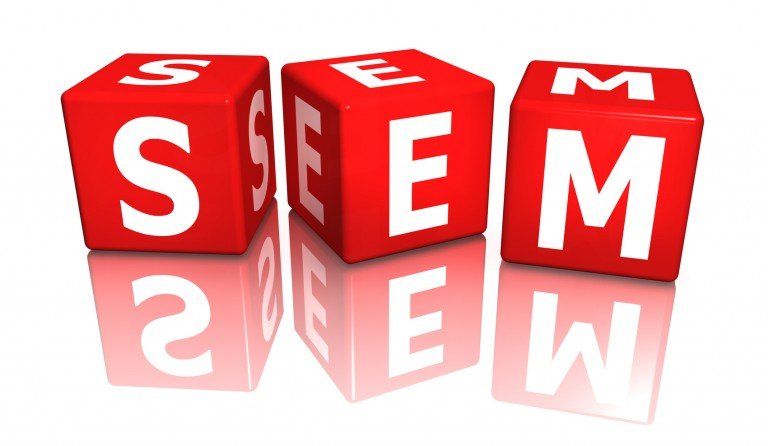 One of your main options is paid search engine marketing. You will pay to place an ad on the search results page. Whenever users click on that ad, you will then be charged a small fee. There are various programs you can use for paid marketing, but Google's Adwords is by far the most popular.
The ability to get instant results is the main benefit of paid search engine marketing. You will not have to work hard and wait months for your marketing efforts to pay off. You will immediately start receiving [p2p type="slug" value="how-to-drive-free-traffic-to-your-website-by-writing-articles"]traffic to your website[/p2p] via the search engines. Obviously, the main drawback is you will have to pay for this traffic.
You could also try to optimize your website for the search engines in hopes you will be ranked naturally.  This is known as search engine optimization. This method is free as long as you do all of the work yourself. However, it can take quite a while for you to see results.
When it comes to using SEO for your search engine marketing efforts, one of the main things you will need to concentrate on is getting as many backlinks to your website as possible. Websites with more backlinks tend to occupy the higher rankings.
However, it is not very effective to get tons of low-quality backlinks. It is best to get links from authoritative websites.  If you get links from websites with a strong reputation, your will soon earn a strong reputation itself.
Another major part of search engine optimization focuses on various aspects of your website, known as on-page optimization. You want to use keywords people search for so they will find your website when conducting searches. You should not use them too often though since the search engines may consider your website too spammy.
When it comes to using SEO for search engine marketing, you also need to provide your website visitors with [p2p type="slug" value="5-ways-to-generate-content-ideas-for-your-blog"]quality content[/p2p]. Search engines are responsible for directing people to quality websites. If the search engines determine you do not provide visitors with quality content, they will soon stop sending them your way.
Search engine marketing is an effective way to get a lot of visitors to your website. If you want instant results and have the necessary budget, then you should look into paid methods. However, optimizing your website can be just as effective and less expensive, but you will likely have to wait to see the results.
Search engine marketing is more common than you might think. Many marketers now use the search engine optimized or SEO to market their goods and services. Doing a Google search on any search engine and plenty of marketing is done. This marketing is primarily done by keywords. How do they do it?
They select a list of words that pertain to their business and use that in ads used in search engines, web sites, and other places on the internet. In other words they promote their business with the usage of keywords carefully chosen so that when you type in certain search phrases, their business or opportunity will come up on the hits page for any search engine that you use. This type of marketing is a favourite to use in order to get more business. This actually drives customers to a home page that is selling products, goods, or services.
More people buy from search engine marketing than most any other marketing technique available. Since it is so effective, it has become the tool of choice for marketers. How easy is this to do? Extremely easy to do, due to the fact that with certain words repeated, a search engine marketer can maximize the ad's effectiveness. Even people without a marketing degree can do this. There are also packages that are offered on the Internet that shout "Make easy money".
These packages can teach you exactly what a search engine marketing person knows and these packages give you the information on what to do and how to succeed. It is a known fact that the Internet is the fastest way to make money and search engine marketing takes that to heart. More things are sold online due to the effectiveness of the search engine marketing pros. Some people now also make their living at home doing this exact thing, and love it because it is so easy to do. Could someone make a living at it? Yes they can and many people do so.
Search engine marketing is a very profitable and lucrative business both for businesses and people who work from home as well. How long has this been going on?  It has been going on practically since the invention of the internet.  Once people learned that they could sell online, that is precisely when it happened. Of course the search engine marketing has really taken off in the recent past. It is still considered an untapped gold mine for marketers and more people want a slice of the [p2p type="slug" value="internet-marketing-the-beginning-of-a-new-era"]internet marketing[/p2p] pie. It still has quite a lot of potential for those who want to sell on the internet and want to be able to drive more business to their online web site.
Don't believe me? Take a look at a search engine and Google in the phrase "Work At Home" Do you see the listings that the engine displayed? Do you notice that some have many listings under their web page? That is the beauty of search engine marketing. So many different phrases link to the same website. How beautiful is that?   With search engine marketing, the optimal keywords are repeated over and over again to maximize effectiveness both of the ad and its listing on any particular search engine. The more hits the advertisement gets, the more business that can be drummed up for the particular web site.
This means serious money for the marketer that has used the search engine marketing tools to maximize the effectiveness of these ads. This is what keeps search engine marketing agents and freelancers in the money.