Many people would love to work from home and live their lives as a freelance professional but few realize that this lifestyle can sometimes be more difficult than a regular office job.
Before Leaving Your Employer
If you feel you have the skills that will enable you to work independently the first thing that you should do is contact relevant organizations and see if they may be able to use your talents. This applies to writers, artists and a whole host of other professions including computer programmers, plumbers and dog trainers. It's not just those that work in the creative arts that are able to work on a freelance basis. Build up a portfolio of your work and, where possible, try and get some testimonials from clients who may have already used your services.
Organise Your Finances
It's a big step to move from a life of regular payment and Pay as You Earn (PAYE) taxation to one of self-assessment and irregular pay. You'll have to start saving money for holidays and also take into account that you may suffer from illness from time to time, in common with the rest of the working population.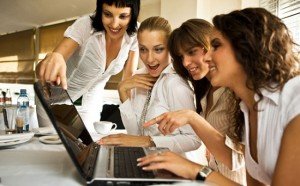 You'll also be responsible for keeping your own accounts and it will be a good idea to investigate how to get cheap deals on refurbished laptops, you can always claim this type of essential equipment as a legitimate business expense when you file your self-assessment tax with HMRC. Once you've decided to work for yourself rather than a single employer, it's a good idea to get in touch with your local tax office and register your change in status. You'll also be able to learn more about expenses that can be offset against tax.
Preparation
Some people start their freelance lives by working part time for a company and devoting the rest of their week to building up their own business. This is particularly useful if you have children and need to have a reliable stream of income to meet childcare costs. You will also have to learn that sometimes you are going to feel that you constantly have to prove yourself. Once you have shown any prospective client that you are reasonably priced, more flexible than most and that you really do have a skill to sell, the work should start to come in. You should also promote yourself. You can either use a website, a blog or even a page on Facebook or LinkedIn, this will mean that your name will show up in search engine page rankings and people seeking your skills will be able to find you more easily.
Compulsion
Once you've built up your business and established yourself, you'll begin to wonder how you ever worked in an office or for someone else. For some musicians, and artists, freelancing isn't really a choice; it's a matter of creative necessity. A member of the group The Foundations, recently said: ' I do it because I love it despite the risks and the lack of money – it's just something that I have to do.'