Using WordPress is great for those who would like to have a powerful tool they can use to truly control their content. With so many options available, you can not only transform your webpages, but you can make sure that everything works like a well-oiled machine. Moreover, the friendly interface will be helpful in setting up your blog so that it can attract the most readers. And, you will not have to be a coding wizard to get most of the things, as you can follow simple commands, and if you really want to spruce up your blog, be sure to install a few plugins.
This Platform Can Help You Improve Search Engine Optimization
Writing a blog is not enough to get views and traffic on your page. You will have to look into how you can add multiple tags and meta tags to ensure your post reaches the top of the search engines. When setting up your blog though, be sure to read through some of the common SEO mistakes others have made, and learn from their mistakes. Using too many keywords is not good, and you should refrain from repeating them too often, or it will not fit in naturally with your content. Your aim is to create content that will be easily linkable and backtrackable.
Promoting Your Event via WordPress
Thanks to the plethora of plugins to choose from, you can spiff up any event you want to hold. And, if you are a person who likes to have everything micromanaged, but do not have the time to be at multiple places at once, make sure to install WordPress event ticket sales plugin to help you out. This way you will have real-time data about the sales you will make, and just how many tickets have been sold. Moreover, the integrated information is easily interpretable, so that you and your co-workers can focus on other more pressing matters.
WordPress Is Compatible With All Devices
One of the most important things to watch out for nowadays is the ability to have your content appear on various handheld device browsers as well. Furthermore, WordPress will be able to cope with the ever-growing influence of the Internet of Things. Soon enough, people will be able to log on to the Internet from the craziest of places, and if they want to read a blog entry, your website should have the capabilities to show content in various sizes and modes as well. Though, do not be afraid, because this will not require a lot of programing knowledge and can be done with a few clicks only.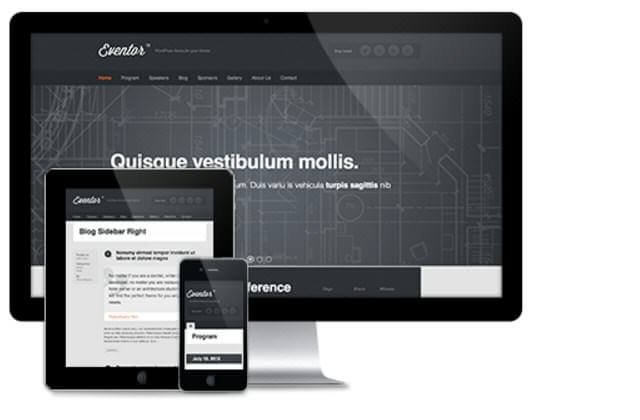 Being a good blogger will mean that you are also able to promote your content and that you can make your website appear on any device, without having to worry about your posts now showing up properly. On the other hand, with the help of plugins, you can really customize your webpage and turn it into what you think readers will like the most. Moreover, you will have the chance to keep everything dynamic and easily change anything you might not like, or find that your followers tend to like more. Keep in mind that having the option to change is good, but should not be abused.