No matter how visually stunning and feature-rich WordPress website you have, it won't do any good unless optimized for Web search engines. Google, Yahoo, and other popular search engines do take into account the aesthetic and design, but they care more about the quality of the content on your website, alt tags, keywords, file names, etc. Applying right, effective WordPress SEO techniques can do wonders for your online business.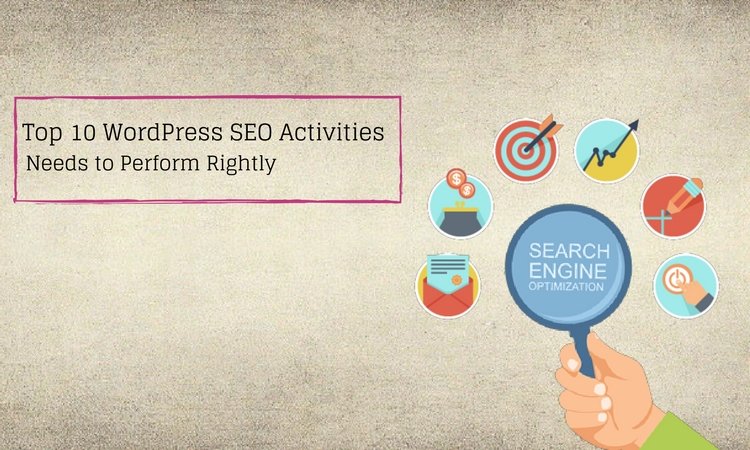 Certainly, WordPress offers many plugins and themes that are optimized for SEO by default, but there is always some room left for the improvement. Many other techniques and tips can make a difference in the ranking of your website on search engines. In this post, we will be discussing various WordPress SEO practices that can make a significant difference as to how your WordPress website ranks on Google, Yahoo, AOL, and other giants.
1) Set Your Permalinks
Permalinks are what a user uses the search engine bars to reach to a particular website to view the desired information. More specifically, they are the URLs of your website's blogs and pages. WordPress offers a default setting to permalinks, which you can alter as per the requirement and convenience. Besides, you should make your WordPress URLs SEO friendly to optimize it for search engines. However, the best way to make the most out of the permalinks is by changing the default settings to the post name as it is more convenient for you to remember and users can just look at the link to analyze if they are directed towards a relevant link.
2) Sitemap for Your Site
As your website contains tens or hundreds of pages, it is important that you inform Google about its structure so as to make it easier for bots to index. It can be done using Google XML sitemap, which is a pretty easy thing to do. As a matter of fact, WordPress offers a plugin named Google XML Sitemaps that automatically create a sitemap of a WordPress website for better indexing.
3) Use rel="canonical"
Enabling the rel="canonical" tag for different web pages on your WordPress site helps search engine to figure the original source URLs of posts or pages. Besides, it also helps to eliminate the duplicate content concerns, which most of the time can reduce the ranking of your website's ranking on search engines as there is a high chance that similar content is available on the internet.
4) Use Google Analytics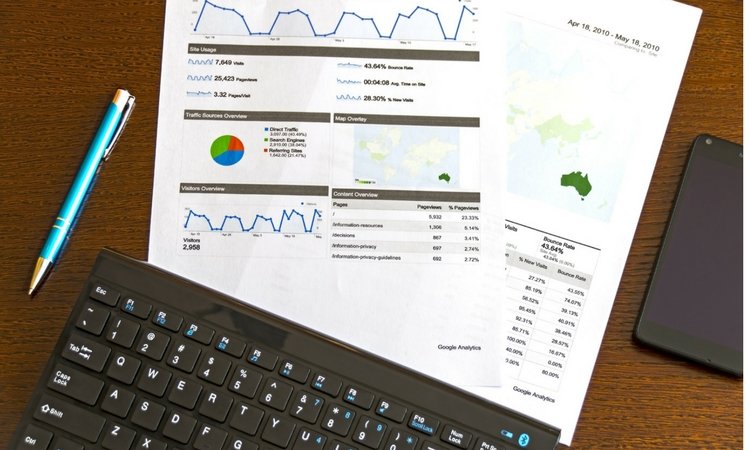 Google analytics is one of the various WordPress SEO activities that help to keep track of your website's traffic. This tool is developed by Google and is a must-have for SEO personnel to know about the source of the traffic, the behavior of users, and other vital attributes. Using this analytics, you can perform a number of chores including examining the behavior of your visitors, locating a 404 error page, and much more.
5) Install SEO Plugins
Installing a good SEO plugin is a mandate to ensure multiple aspects of a website are taken care of and that the blog is optimized for search engines. All in One SEO pack and Yoast SEO are two popular plugins that can encourage you to add keywords, Meta title, tags and descriptions, and much more. In addition, these plugins help you to generate an XML sitemap for your website for better ranking.
6) Using Links and Anchor Text Rightly
It has been found that many website owners don't interlink their website's posts to other posts, which can actually help to accelerate the WordPress SEO efforts as well as improve the time-spend by users on a website. However, it is important that you link posts that are relevant. Over the years, Google has analyzed how anchor text is used and how website owners can ruin them. There are certain do's and don'ts of using anchor text, which you can learn over time.
7) High-Quality Content
Content and SEO are entwined since the inception of World Wide Web and are most likely to remain brothers in coming years as well. Creating quality content can automatically do the SEO of your website. The idea of high-quality content is not just the error-free posts, but also their appeal to the readers. High-quality content is-
Unique–Google hate websites that just copy the content. If you have to write a unique content, simply read other author's content, learn and write it in your own language.
Informative–High-quality of a content means that it is extremely valuable and informative. You can use, informative content to get quality links that automatically attracts the eyes of the readers. Irrespective of the length, information provided is always essential in bringing the audience.
Shareable–If your website's content is valuable, people are most likely to share it, and hence the ranking is impacted positively. Maximum shares of content are an important factor in ranking your website.
8) Using Correct Headline Tags
Appropriate headline tags are extremely crucial for the ranking of your website. However, if you are just a beginner, it might be difficult to make a right use of headline tags. H1 tags should be clear and informative and should be employed in the blog's title, and it should tell your readers about the content. After adjusting the H1 title, you should adjust the H2, H3, H4 tags for headings and sub-headings. Making use of correct headline tags, provide users a better way to consume your content and also improves their experience.
9) Optimize Images on Your Website
Reducing the size of the image and compressing them to a shorter size can significantly increase the loading speed of your website. You can use plugins like Smush.it in order to reduce the size of the images without having to compromise on the quality.
10) Hosting
As you might be aware of the fact that loading speed of a website matters for a better search engine ranking. Hosting your website on good servers can have a great impact on the loading speed of your website.
Endnote
These are various WordPress SEO activities you can perform to optimize your website for search engines. Applying SEO practices can increase your website's chance of ranking higher in the search engines. Feel free to comment other techniques you use in the SEO of your website.