Recently, there has been a lot of fuss about the 4G services coming to India. With 4G LTE services users can now expect data download speeds of up to 40Mbps on mobile devices.
Let's do a reality check that how 4G is it going to be a big deal?
4G is going to gain momentum in India with Long Term Evaluation (LTE) as it is 5 times faster than 3G with download speed of 100Mbps. For mobile devices users can expect to gain a speed of 40 Mbps, but this cannot happen every time as it depends on how many customers are connecting at the same time. You can now expect your device with 4G services to load a YouTube video or any Facebook feed in half of the time that it took with a 3G service.
You can experience high speed that gives great services including VoIP, streaming videos and video calls. Different brands have diverted their attention to bring 4G services to India. Recently launched smartphones, Lenovo A6000, Xiaomi Note 4G and Yu all are supported by 4G services.
The Handsets with 4G Services
Recently launched smartphones like Lenovo A6000, Xiaomi Note 4G and many more gives you the privilege to enjoy flawless internet connection without any interruption. Xiaomi has opted to tie up with Airtel encouraging users to shift to 4G. While Gionee has too announced in the starting of 2015 that all devices with price tag above Rs.10000 will offer LTE services.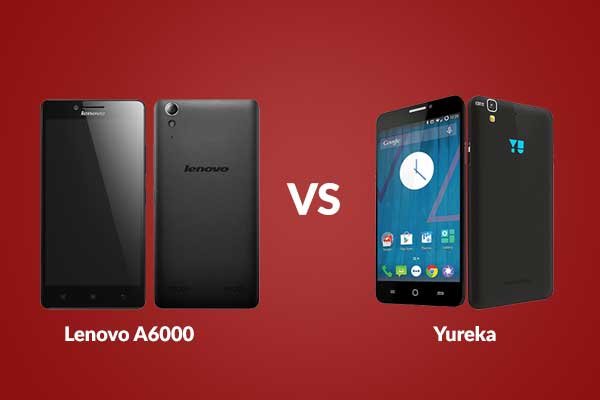 Lenovo A6000
Lenovo A6000 features a 5" HD IPS screen and it's easy to hold as its rear panel is made of matte finish that avoids the mobile to slip from your hands.
It flaunts an 8MP rear camera with LED flash and a 2MP camera without flash. The smartphone runs on Android 4.4 KitKat with Lenovo's Vibe UI 2.0 on top and will soon be upgraded to Android 5.0 Lollipop.
Tech Specs
Display: 5" with 720*1280 resolution
OS: Android v4.4.2 KitKat
Camera: 8MP rear and 2Mp front camera
Processor: 1.2GHz quad core with 1GB RAM
Battery: 2300mAh
Yureka Yu
Yu features a 5.5" screen protected with Corning Gorilla Glass 3 that makes them scratch-resistant. It is supported by 64 bit Qualcomm Snapdragon 615 Octa-core processor and 1.5 GHz processor.
Yu features a 13MP shooter at the back and a 5MP front camera.
Tech Specs
Display: 5.5" 720*1280p
Processor: 1.5GHz quad core Cortex- A53, 1 GHz quad core Cortex-A53
Chipset: Qualcomm Snapdragon 615
Camera: 13MP rear and 5MP front
OS: Cyanogen 11/ Android KitKat 4.4.4
Battery: 2500mAh
What about network?
MediaTek known to power other budget services has revealed its 4G LTE chipset, MT6595 taking on its rival Qualcomm Snapdragon 800 chipset. It sell around 30 million chips with 4G LTE chips. The number might increase in 2016 with more markets transitioning to 4G LTE.
What Industry says about this?
Currently, users are not able to experience uninterrupted video streaming and 4G might be introduced the earliest as possible. Smartphones namely Oppo R5, Oppo Find 7 and Yu all are 4G LTE compatible devices.
It is expected to have proper 4G services in different cities by this year, it seems that we have to wait until mid-2015 to see some improvements on pan India level.