Creating a unique content requires time and creative content research. Before moving into the ideation process, you need to brief about your content and research on various other related websites including social shares by content type and thorough analysis. The research is important to identify potentially beneficial content strategy.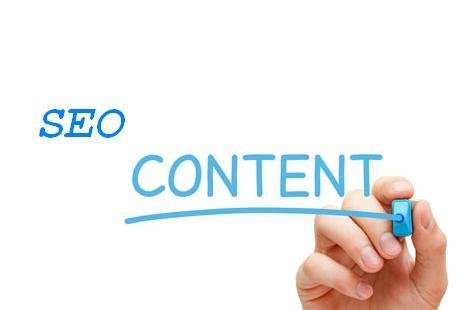 It's now an old adage "content is king" but still very much relevant in the online promotional field. The web content has witnessed a rapid transformation in the last five years, from press release to social media content exposure, from pillar articles to blog posting – the order the quite tall. With the rapid increase in the quality of content marketing, creative content plays a pivotal role in promotion of business whether it is a small or big. For initial content marketing, it is relatively a tough ask to figure out where to begin, but leaping through a big competition is not an easy job unless you give proper stress on creative content marketing. Many SEO companies in Melbourne has transformed their business operations, stressing more than 80% on creating value added content for every drivers whether it is site or social media.
What is creative content research?
The first and probably the most significant question to be asked what website publishing is and what people actually want to read. If you have a clearer view of your target group and their likes and dislikes you can easily formulate a strategy to create creative content, and it will be a successful for your business venture.
Earlier it was a difficult to figure out but today there are tools to evaluate your target group and content research.
Gain insight by deconstructing the success of others
Content research is pretty much simple when you deconstruct your peers' success. When you deconstruct the content of others, of course the successful websites, it is easier to find a way to create quality content. You don't need to be involved, but see things objectively and learn how successful businesses stress on quality content.
Content research on competitive landscape
You need to research on competitive content and gain whole raft of content promotion. For example, if you are a health related company, offering health products then you are not only competing with health products related companies but everyone who creates this type of content. So, foremost thing is to widen your horizon and research on the content that is relatively unique.
Pitch your idea
The final step is to pitch your content after a thorough research. If you research well, you can create a unique angle to your story that will be more beneficial than just content. However, you need to pitch your idea to your client to get the content approved. SEO in Melbourne takes this pitching wisely because it involves your research and other aspects of your content.
How to decide your target audience
First of all you need to have a clearer view who are your target audience and how you can address that group. Some of the following points to get a clear idea.
Who is your target audience?
Is your content relevant to your target group age, sex and demography?
What is the focal point of your content? Why they care to read you? What is the solution you offer to them?
What is the major influencing driver?
What are the related fields that can pull your target group?
Where they spend most of the time in online?
Where you want to get coverage?
Useful tools and resources
Now research on website publishing part and website shared. Content can be small or big, it doesn't matter. What matters is the quality of content, the uniqueness and how you directly address the target group's query.
An overlooked aspect of content is title or headline. A title can play a significant role in catching the attention of your target group.
A genuine link, a valuable resource, a preferably an original one can create a huge difference.
How many linking root domains that the original content earned?
How can create a similar yet unique content?
Use a domain research website tools like Open Site Explorer, Ahrefs and others to evaluate which pages attract most inbound links. This piece of information will give an idea what type of commercial content lures most of the people. You can also run Buzz sumo to analysis the individual domains social shares per post. It will also give you analysis on social penetration by content type.