Need to build your rankings in Google?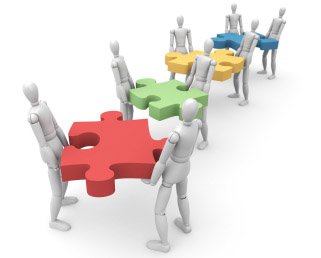 Here are nine easy and Google-friendly link-building tips to gain rankings.
Tip #1: Excellent content creation.
Creating authentic and meaningful content is still the best way to maintain links and gain rankings. Give your audience something to take with them.  You can achieve this through blogs, lists, statistical information, and videos. Great content will also give your readers a reason to revisit your site.
Tip #2: Create dynamic videos for your website.
If you are at ease in front of a camera, why not use YouTube to record your message? Also, there are interesting sites besides YouTube where you can record and link: DailyMotion, Metacafe,and VideoBash.
Tip #3: Build a fan base.
Post on a consistent and regular basis, and include content that will continue to engage your readers, so they will come back and invite their friends. Building a following takes time and work, but it is worth the effort.
Tip #4: Start a blog.
There are two websites to visit to start a blog for free: Blogspot or WordPress. You can also have a place on your website to post a blog. If you have a blog address and a blog on your website, you will need to create content for each site. If you cross-link your blogs, Google will be alerted.
Tip #5: Guest blogging.
If you have friends who are professional bloggers, you can network to see if you can post a blog for them. You can provide great content to a new audience, and if you also have a blog, you can invite your friend to be a guest writer. They, in turn, will drive their audience to your blog.
Tip #6: Keep your links current and relevant.
Writing in a post panda-and-penguin world requires writers to ensure that the links that you use are not broken, do not contain spam or viruses, and have excellent content. You can do this through a link audit: you can do this yourself, although it takes time and tools. You can also hire someone to do this for you.
Tip #7: Using social networking is imperative for linking.
Go where your readers are networking. Some of the best networking sites are Facebook, Google+, Instagram, LinkedIn, and Twitter. If you have to choose one or two, I would recommend Facebook and Twitter.
Tip #8: Step out of the virtual world for a moment and create a fun event in live time.
Volunteer to serve on a panel at a convention or give a presentation at a library or university. When people see you, they will be able to put a person with the link.
Tip #9: Have business cards with your information and link.
Although this is twentieth century networking, it still works. You can have them with you on-hand to pass out to people at conventions or meetings. Vistaprint is a great place to have cheap and quality business cards made.
While the tips above will certainly not make you an expert, they will help you get quality traffic to your website and help you make money. What are you waiting for; put these nine easy, Google friendly link building tips to work for you today. Since you have taken the time to read this post, here is a bonus link building tip:
This tip is a great way to get direct traffic to your website and drive the coveted conversion you need. Go to Google Alerts or any similar program that you like to use and set it up to alert you to mentions of your product of services. When you get alerts, export them into a spreadsheet and highlight the forums. After allowing a few weeks to compile data, find the forums that mention your product or service the most. Create a profile on the site and regularly makes posts to build your authority. Continue to monitor mentions of your product of service, then you can respond directly to the person posting and give them the information they are looking for and a link to your site. This method takes a little while to master but the conversion rates are amazing.
So; what are your favorite methods for building links? Tell me below! Good Luck and Happy Link Building!
About Author: Travis Bliffen is the senior analyst at startup St Louis SEO Company Stellar SEO, which is taking the market by storm. Mr. Bliffen regularly writes guest posts for sites like Website Magazine and provides live training to local business owners.