If you've never used Analytics for your link building strategy before then the first thing that you need to know about them is that they are more than just mere keywords, and the information they provide are designed – at least in theory – to provide better marketing decisions to marketers. This data can also be further enhanced by a robust and effective link building strategy, which is why you need to take advantage of this tool for increasing your site's traffic acquisition. The first challenge, however, is figuring out how this system works.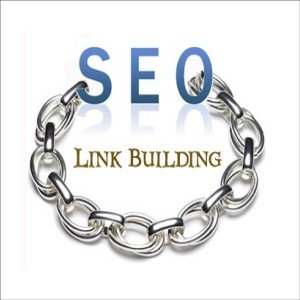 So to address this problem, here are several tips to help you learn unique ways in which analytics can help your link building strategy.
Referral Traffic
In managing link building campaigns, referral traffic is without a doubt the most important factor to consider. In addition to helping you understand where a large portion of your traffic is coming from, it can also help you identify new link opportunities which are in line with your site's niche. In other words, analytics can help you identify new relevant sites to link to by helping you understand the common denominator among those sites which are already linking to you.
Site Search
If you're working with long tail keywords for your link building strategy, you may want to use search engines to help you come up with fresh content for your site. Keyword data is a good example of how seemingly simple information can help you create highly targeted content. Likewise, if you have a PPC campaign, you can use search query reports to construct more targeted content. If these don't work for you, you can always look for internal site search data to uncover what people like most about your site.
Now, all this talk about creating content may seem irrelevant to a link building strategy, but you also need to remember that knowing what your audience wants will allow you to more easily attract their attention, and that ultimately means better traffic.
Content
Internet marketing used to mean writing for a particular blog. These days, writing usually means writing for a whole network of blogs. A single post can be re-posted, and what appears on a personal blog can just as easily be posted on a company blog, a hobby blog or even an industry blog. So assuming someone wrote an article about you and your site, you should look at the author of the piece that is sending you some much valued site traffic. This way, you will be able to learn if they are writing for other sites that may be related to your niche or industry, and from there, you can expand your network based on relevant content. Furthermore, once you have this data, you will also be able to create content that is more likely to garner shares, links and re-posts.
Location Data
Locality is another important factor in creating a robust link building strategy while using Analytics. Businesses, institutions as well as people are connected to the places where they are found. What's particularly important is that you know where your audience is through the use of Analytics. This way, you'll be able to create content and link strategies which are designed to serve certain areas. Another good tool to use for this kind of task is BuzzFeed, but you can also use Google Analytics to analyze demographic data about your site's visitor's age and general interests.
Social Data
Social information is a great tool for creating links. It's also a good tool for figuring out what sort of content people would like to link to. To make use of this tool, you can start by looking at Google Analytics' social referral data in order to identify what drives the highest number of referrals. This varies from site to site. For some, it's white papers, while for others it's posts on certain topics. Pull out the best referring posts in social and then try to find their common denominator.
In addition to this, you can also make use of Twitter analytics and Facebook insights for information on how to structure your link building strategy. These tools will show you where the most "shares" and "favorites" come from, and which photos and posts are most popular among your audience.
About Author: Levi Herris  is an online consultant for Clarity Way . He likes to blog on various areas of Online marketing and ways to boost business