Everyone is pretty excited after the announcement that Microsoft Dynamics CRM online gets new adds in feature list. There are lots of things to explore in the latest CRM update and make CRM outsourcing more interesting. The update brings new features for administrators, developers, and customizers. We will discuss and explain all significant features introduced recently in this post.
One of the early introduced feature is productivity which explains the tracking of emails from anywhere with the help of this new APP for outlook which is very lightweight and easy to use which contextual information from Microsoft dynamics CRM inside outlook inbox
Premium features for this app includes outlook on the web along with office 365 from mobile phone or desktop. This is an outlook desktop application and also used for MAC with the name of Microsoft outlook. Tracking email adding contacts or even adding information to crm accounts is now easy and user friendly with the help of this app.
One can easily use pre-formatted templates to create excel document from crm with the use of this amazing work ability. It is a real life savor for those who often needs to create excel documentation sheets on crm, like one can easily choose a pre-formatted template to help forecast or monitor sales through CRM network.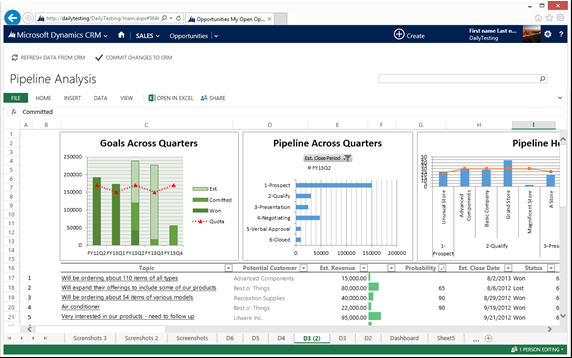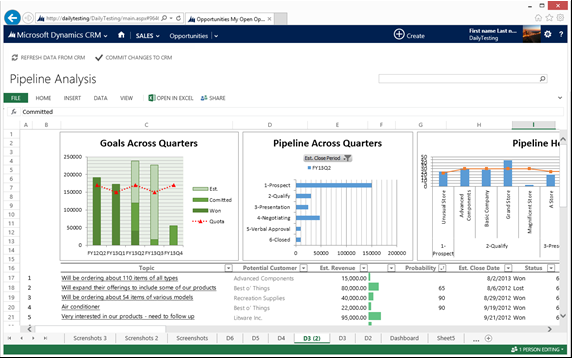 It is even easy to standardize the word documents which are the real important factor of business dealings weather it is for billing purpose or the business proposals. One can always use these to enhance productivity and to reduce human error. It also ensures the consistent communication flow all around.

With the help of these advance features one can easily store their important documents all in one crm directory place for business. One can use office 365 to group all the important documents safety.
One of the best productivity features is to determine the latest trend for business. Like one can easily search open documents for the latest financial transactions, government tax policies and a lot more like these.
Mobile features for the new CRM add-ons are also as valuables as productivity features on desktop. With the additional facility you get to integrate your organization with the CRM networks Sharepoint. One is also able to open their documents from mobile anywhere they like thru the mobile phone.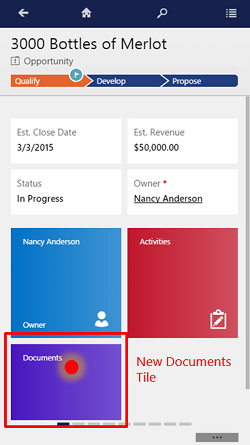 With the help of this feature one can import or export data to excel from the CRM or one can also email a link to a page if they want to share some data with a colleague while one is out for a meeting somewhere else.
For a vast experience in using the application the features are also applicable to windows 10 and iPhone platforms.
Users are able to secure their mobile data using CRM update for good. Yes, you read it right! MS CRM allows you to protect your CRM data even if you lose or leave your smart tab somewhere. Say, if you leave your tab in any cab and can't get it back instantly, your CRM data will remain protected by Good encryption. Just in case you lose your tab, your admin has power to wipe your CRM for Good data remotely from the tab.
New MS CRM is a Customer service booster. It speeds up customer service with default entitlements. There are entitlements used by customer service representatives to verify the support type a customer is eligible for and to deliver the correct level of support.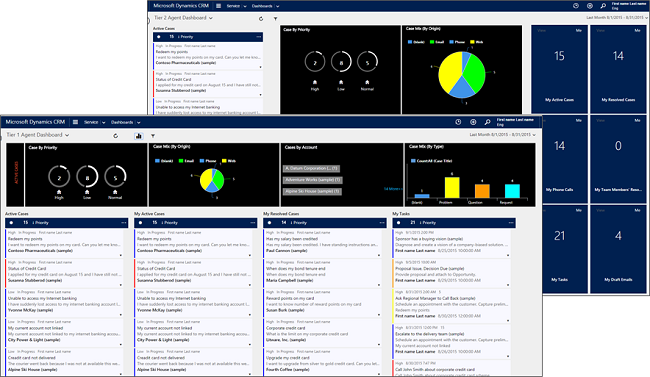 User can now define rules for creating or updating CRM records from incoming activities. Earlier, service managers were able to set up rules to automatically create cases from social channels or incoming email. The latest version have made the same rules available for sales, marketing, and service teams to automatically create or update one or more records from custom activity, social activity or email.
In this article, Aegis experts have just explained the basic productivity features, mobile features, service features and other important ones. All these features are available in Microsoft Dynamics CRM online and if you are a CRM outsourcing company, you should be aware of these discussed features.