The Top 3 Cloud Storage Services
Do you have that essay that needs to be done, and you don't want to lose it? Well, one way to prevent it from being lost on your computer is to start using something called cloud storage.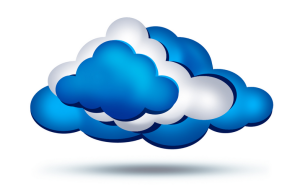 In this brief article, I will list three, amazing cloud storage services.
DropBox
Dropbox is a fantastic cloud storage service. You can upload files directly from your computer to your browser, or you can download the program or app. When you first sign up with Dropbox, you receive 2 gigabytes of free space.  You can rent more space for $49.99 for 500 gigs, or you can complete some tasks they have for additional space.
Overall, I give this option for cloud storage a rating of 8.0 out of 10.0. The pros are that: It's very easy to upload files, both through the browser and the program/application, easy to install, user friendly, can see past actions. The only con that I have is you can't really sync files with other people.
Google Drive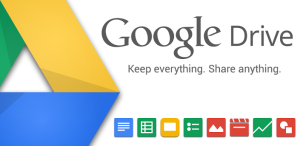 Google Drive is accessible if you have a Google Mail account. With Google Drive, you start out with 5 gigs of free space, and can upgrade your storage amount up to 16 Terabytes. Like most cloud storage services, you can download a program for both computers and smart phone devices.
In Google Drive, you can upload about any file, and has a built in edit feature. Within Google Drive, you can create: presentations, spreadsheets, forms and drawings.
Overall, I give this service a rating of 10 out of 10. The reason being is that, you can create documents in Google drive, you can set files to offline reading, live updating from other people and that you can sync files with others very easily.
SugarSync

SugarSync can be downloaded for both computers (PC and Mac) and smart phone devices. It is possible that you can sync files over multiple devices with ease.
A 5 GB plan is completely free.
30 GB plan is $4.99 a month.
60 GB plan is $9.99 a month.
100 GB plan for $14.99 a month.
250 GB plan for $24.99 a month.
500 GB plan for 39.99 a month.
SugarSync also has a business-type plan, free for 30 days starting at $29.99 a month, or $299.99 a year. Overall, I give this option a rating of 7.0 out of 10.0.
I hope this brief article helped the once in seek of free cloud storage services.
About the Author: Nicholas is the founder, and a blogger at the website theplacefortech. He enjoys writing articles on tech/gadgets, programming languages, and many other things.