Life has its way of pulling us in diverse directions, once in a while leading us far from passions (my- blogging journey) we once held expensive. For me, running a blog turned into one such ardour that took a returned seat because of the needs of existence.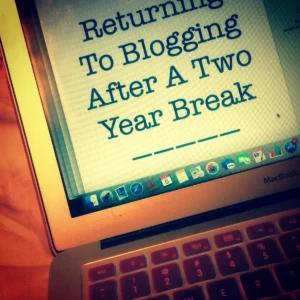 However, after a 2-Years hiatus, I am thrilled to announce my successful go back to the world of running a blog.
Rekindling My Blogging Journey After 2-Year Hiatus
As I unveil my revamped blog with a new layout, feel and appearance, I eagerly await for your feedback, knowing that this blogging journey is as much yours as it is mine.
A Journey of Rediscovery
When I embarked on my running a blog journey years ago, it changed into a canvas wherein I painted my thoughts, reviews, and ideas. As time passed, duties grew, and I observed myself pulled away from this loved space. But the heart never forgets its actual passions, and so, here I am, ready to rekindle the fireplace that after fueled my innovative spirit.
The Evolution of Design
In the arena of the internet, change is the most effective constant. The digital landscape evolves rapidly, and at some stage in my time away, the very essence of web design has transformed. Understanding this, I took the possibility to reevaluate the design of my weblog, striving to provide a continuing and visually appealing experience to my readers.
The cluttered layouts and heavy portraits are gone now. Embracing the present layout trends, I have opted for a minimalistic format for my new blogging journey that places the point of interest squarely on the content. A soothing color palette enhances clarity, and thoroughly selected typography reflects the personality of my writing. Now readers can engage with my content effortlessly across various devices as I have used a responsive layout for my weblog.
The Eager Anticipation of Feedback
As I disclose my new weblog layout, design and appearance, I'm now not just sharing a digital space; I am sharing a piece of my heart. My dear readers, kindly share your remarks, feedback as those are priceless to me. Your every click, every scroll, and every moment you spend on my weblog matters to me. I am eager to recognize what resonates with you, what catches your eye, and how you feel navigating through the pages.
Seeking Your Insights
Your opinions, critiques, suggestions, tips, and insights could be instrumental in shaping the future of my weblog. Here are a few ways you can share your feedback which will guide me in fine-tuning the experience:
Comments Section: Engage with the content and share your thoughts within the comments segment. Let me understand what you enjoyed and what could be progressed.
Direct Messages: Feel free to reach out to me without delay with any special remarks or feedback you might have. Your observations can assist me to enhance the user experience.
Feedback Form: In the spirit of non-stop improvement and development, I've set up a feedback form given in the Contact Us page on my weblog . Your responses will offer a holistic information of your expectations, choices and preferences.
The Journey Forward
This new beginning is not just about layout, design changes; it is for reconnecting with my readers, sharing testimonies, stories, ideas and developing a space that resonates with you. As I embark in this interesting chapter, I promise to remain devoted to handing over content material that engages, enlightens, and entertains.
Conclusion
In this period of virtual connectivity, there's something profoundly worthwhile about sharing one's thoughts with a global audience. After a hiatus of two years, I am thrilled to reintroduce myself to the blogging world, armed with a renewed passion and a sparkling design. Your remarks, feedback will be the guiding star that shapes this new adventure journey, and I am wholeheartedly thankful for your presence in this path with me. Here's to the strength of beginning a new and the joy of rediscovery. Welcome again to my my blogging journey!