If you have a renovation business then going online is the perfect way to attract more business. People are more and more connected these days and browsing the internet is often the first choice to try and find things. The best way to guarantee your internet presence is strong enough for people to find you is to use some clever SEO as part of your online marketing strategy. Here are some SEO tips to show you how to do this.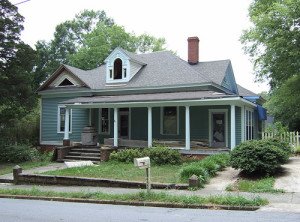 Make Sure You Have A Quality Website
Even if you are using SEO the right way you won't be able to attract enough buying customers if your website isn't of a good quality. Thus it is really important that you pay attention to the way your site looks and the way information is displayed on it.
Make sure everything is easy so find and that you have a very simple design. Since you work in the renovation industry it is a good idea to add images of your previous work to show people the quality of your work.
Use A Blog To Provide Content
You should add a blog to your website in order to really implement the correct use of keywords. You are also more able to update your site with new content regularly with a blog and this alone can help you improve your search engine ranking.
Discuss about things that people would want to know when they are searching for a renovation company. For instance, ways to save energy around the house or best colours for bedroom are good keywords and provide you some great ideas for a blog post.
Provide Useful Links
Outbound links are also a really clever way to improve your search engine ranking and using them as part of your blog is a really clever idea. The best way to do it is to add one to three links to your blog post to other sites that you think people might find interesting.
For example, when you talk about saving energy around the house you can direct your customers to companies that provide energy saving light bulbs or water saving products. Perhaps you use water efficient shower heads from AQUAFLUX or another such company and can use it as part of your blog post.
Linking to other companies that you cooperate with is also a great move because it provides more information to the customer and thus makes your renovation business look more transparent.
Measure Your SEO
The above tips will help you improve your SEO but it is also a good idea to think about different ways you can measure the effectiveness of your strategy. There are many great tools ranging from free and simple to some that cost a bit and provide a more detailed look at the data.
Search Mojo has a list of five SEO tools that measure your progress and these can be a good way to get started. Make sure you adjust your strategy accordingly and think about new ways to do things if a certain measure isn't working very well for you.
Resource Box: Margaret is a big fan of SEO and she likes to help businesses find new and better ways to market their products. She also has a passion for DIY and is always thinking about starting new projects around to house.