Digital marketing is an essential part of doing business today. There are so many people using the Internet that it's important for your company to reach them in order to be successful. When it comes to digital marketing, most people only think about having a website and possibly adding a few digital advertisements, but there is so much more available in the digital marketing spectrum. One of those additional options includes adding a podcast.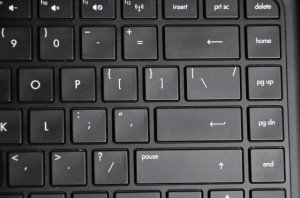 A podcast can be a great way for you to promote your business or provide your audience with valuable information. The following are five reasons to make a podcast part of your digital marketing plan.
1. Podcasts add value to your website
Today's customers are Internet savvy, and if your website isn't wowing them with information or pizzazz, it's likely they won't stay on your page for long. Having a podcast on your website adds value. It gives your visitors something else to enjoy besides reading a bunch of text. Plus, it allows you to share your information or story in a more engaging way. When your audience is entertained, they continue to come back, and this increases traffic and makes your website more successful.
2. Podcasts can be easily shared
Talk to any marketer today and they'll express the importance of having your information go viral. However, not many text-only websites hit a viral status. Instead, you typically see videos or hear audio clips as the most popular viral items on the Internet. By allowing your podcast to be easily shared through email and social media, you will give your podcast a better chance at going viral, and this is usually great for business.
3. Podcasts are generally cheap to produce
The nice thing about adding a podcast to your website is that there's no huge overhead cost to incur. Instead, as long as you have a computer with a microphone attached and some basic audio software, you can create a podcast and place it directly on your website. And even if your computer is a bit dated, you can purchase a recording device with a USB and still create some great digital marketing for a fraction of the cost of other tactics.
4. Podcasts can be more attractive to your audience than text
The nice thing about a podcast is that your audience can listen to it whenever and wherever they want. Most people scan the Internet for articles or information and are then distracted by something else so they bookmark the page (and never return) or they forget about it completely. With a podcast, your audience can listen to the information wherever they are. They can turn the podcast on in the morning while at home and listen while eating breakfast, washing dishes or getting ready. This allows them to gain the information while multitasking, which is attractive to many people today.
5. Podcasts can boost your SEO
With SEO, it's all about the keywords and the conversational content. Search engines cannot crawl through the information in your podcast and use it to rank your SEO, but they can crawl through a transcription of your podcast. If you transcribe your video and audio files and place those transcriptions on your website, the search engines will be able to crawl through them. And since the podcast will typically use conversational tone, having the transcription on your site will greatly improve your SEO.
So when it comes time to plan your next marketing strategy, don't overlook starting a podcast. You'll be very impressed by the amount of benefits it brings.
Resource Box: Meyling Lau is a freelance writer with a creative ability to combine personal experience and research into entertaining, educational articles on a wide range of topics.