What Is The Most Effective Way To Measure Your Blog's Success?
You can measure your blog's success using the right metrics for your blog type and purpose. For example, you can determine the success of a business blog based on the number of clients the blog earns for the business. An affiliate blog site's success can be measured based on its affiliate sales and an industry blog's success can be measured based on its subscriber rate.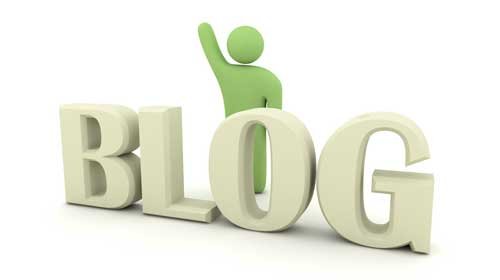 Depending on the nature and the purpose of your blog, the metrics that you can use to successfully measure your blog's success can be varied. Fortunately, there's a host of sophisticated tools that will help you achieve the results you want, whether your blog is a personal outlet or a business blog.
What Is Your Blog's Purpose?
Your blog's purpose has a great deal to do with how you can measure its success. Is your blog a personal outlet, a place for you to share your thoughts, desires and opinions with like-minded folk? With this type of blog, the determining success factor is the quality of its content. You can measure the success of a personal blog by tracking readership, evaluating comment rate and tracking where your blog is being discussed and followed.
Personal blogs can become enormously popular and can even transform into businesses. Many of the present-day business-related blogs were once personal blogs. With mounting traffic, revenue options are explored and it doesn't take long before the blog's success has to be measured using different metrics, such as conversion, retention, income stats and so on.
A Step By Step Process To Measure Your Blog's Success
Whether your blog is for personal or business purposes, you can use this step by step model to measure success.
Define Goals
If you have a business blog, define your website's goal and your company's goal. If your blog is personal, define your goals for engaging in it. Finally, define what you think should be your audience's goal in consuming your content. Determine what you want your blog to achieve, as follows:
Do you want your blog to raise awareness of a particular issue?
Is your blog meant to showcase and sell your product and service offerings?
Is your blog meant to generate a conversation around certain specific topics?
Based on the goals that you define, you can set up measurement metrics and measure your blog's success accordingly.
Measure Reach
Comments are good and let you know that your blog is being read. However, unless you have a reasonable volume of comments over time, it's hard to measure your blog's reach using the comment rate alone. Rather, measure the reach of your blog via shares, page views, number of new visitors and traffic volume. Check how many people are actually viewing your overall blog, and then find out how many people are reading individual posts.
Evaluate your blog's overall readership over time to get a solid sense of your blog's reach and growth.
Evaluate the readership of individual posts to know the kinds of posts your viewers like to read and how often they like to read them.
Track the sites where your blog posts are reposted and how often this occurs. You can track this metric using a tool such as Google Alerts.
Staying on top of the growth of your RSS subscribers over time will let you know how popular your blog is and how your committed readership has grown over time.
Use Google Analytics to evaluate where people are hearing about your blog. Are people following your blog on Twitter, or Facebook? Are your email subscribers forwarding your newsletters? Google Analytics can track traffic sources, giving you the metrics you need to evaluate your blog's reach.
Measure Acquisition Rates
Measure acquisition rates by checking visitation rates by new visitors, pages viewed and time spent on your site. Start tracking response rates to your Ads and promos. This will let you know how your advertising dollars are being spent and in which area your dollars are being wasted.
By measuring acquisition rates, you can generate good leads to convert into paying customers. Tracking your response rate allows you to figure out cost per lead. You can arrive at customer acquisition costs by tracking how many leads turned into a sale. Use a tool such as Google Adwords or Google Analytics to define goals and track response rates. If you are using a Google Adwords campaign, you can use the same tool to measure cost per customer acquisition, or cost per lead.
Measure Conversion Rates
Depending on the nature of your blog, your conversion rates will give you the most effective success measurement metric. Identify and measure all the activities that lead to a goal in a conversion chute.
How many of your readers click links to your website?
How much time do your visitors spend on your website and which pages do they most visit? How much time does the average visitor spend on specific pages?
How many readers click your Ad links?
How many of your readers subscribe to your newsletters?
How many of your readers choose to follow you on Twitter and Facebook after reading your blog?
If you are a product affiliate blog, how many of your readers are clicking links to product reviews and product sites after reading your blog?
How many of your leads are resulting in a sale? Based on this metric, what is your lead-to-sale conversion rate?
Measure Retention Rates
Using retention rates, you can estimate the present and future growth of your blog and its related business.
How many of your first time visitors are returning visitors?
How many existing customers or visitors do you have, versus new visitors?
How often do new visitors view content that's mostly meant for existing visitors and customers?
How many existing visitors or customers post comments, make return purchases or contact customer service?