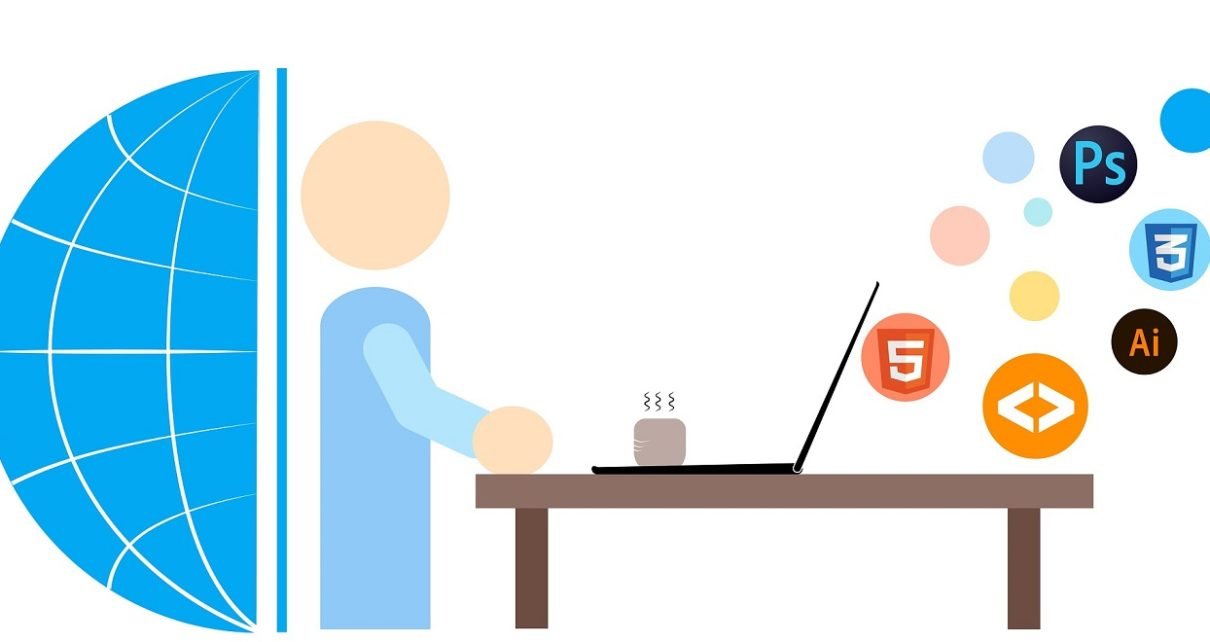 Top 5 B2B Website Development Strategies in 2020
One of the important assets in the present is the business website. It is more required than just a brochure. A website let's a business project into the market effectively. People residing overseas also come to know about your business through the medium of the website. Anybody who searches for a product or service scrolls the internet to find a solution.
A website is a clear picture of what you are and what your offerings are, which will satisfy the needs of the people. Since 2010, B2B business has risen to higher levels. New strategies evolved and led to success. In the year 2020, some new website development strategies will take the stand. Let's have a quick glance at what these are: –
Best 5 B2B Website Development Strategies for the Year 2020
1. Work towards making the website highly responsive
A website needs to be highly responsive. This lets a user have a wonderful experience while visiting the webpages. In 2020, most B2B companies have planned to adopt the strategy of responsive website development, which, in turn, would provide a dynamic user experience. Some other reasons why this strategy is counted as one of the best are as follows:
This helps the user in navigating from one webpage to another.
Such websites are easy to understand.
Accelerates the page loading speed, which drives out the factor of a user switching to another website.
Resultantly, the visitors are engaged for a longer time.
Helps in boosting search engine optimization.
It makes the website easily accessible to all.
In simple words, a responsive system is liked by all not only once but for a greater number of times.
2. Build varied forms of content
On the one hand, where a responsive website development is necessary, similarly, on the other hand, engaging content is a must. Develop blogs, eBooks, reports, case studies, infographics, etc. to engage the viewers. You can also conduct webinars to interact with the audience directly. This increases your reach as people are always looking for informative content. Once the content on your website is appropriate, it acts as a magnet to attract new customers. Stuff the web content with the essential information required. This will satisfy the visitors and result in repeated purchases too.
3. Targeted landing page
Website developers in 2020 are planning to have different landing pages for different products or audience. This is termed as targeting landing page, as it helps in targeting the customers effectively. For a successful CTA, it is required to direct the visitors to the final action.
Dating back to 2012, there were only a few adverts people, we used to witness, as a result of which the number of customers did not increase manifold. But after 2015, the introduction of animation and coded calls to action has resulted in the generation of more leads that are efficiently converted into customers. In other words, you can call it a niche-driven strategy.
4. Building a good user experience
This can be enhanced by developing simple menu structures and responsive webpage. Consequently, the users will visit the website frequently or recommend others to do so.
An attractive design of your website is also a win-win strategy for 2020. Most viewers make a judgment by design. Making use of UX and UI will enhance the quality of design, thereby making it more attractive. For good user experience, some other strategies would be
Building a voice user interface – so that the website becomes voice friendly.
Customized stock photos- this will improve your brand voice and make it more unique.
3-dimensional design – this describes your product or service more closely
Improved animation- of course, engages the visitors.
Easily accessible website – which can operate on any device, may it be a desktop, laptop, Android or iPhone.
5. Heading towards being a video render
This will be the strategy businesses will opt for in the year 2020. Adding more content will be the next strategy digital marketers will adopt in 2020. People generally like to watch videos rather than reading text. Videos have a long-lasting impact on people's minds. For this, companies need to research well for the need of the market and target them with the right content required. The videos should have well-developed animation to impart an enjoyable user experience. Moreover, videos with subtitles are more preferred than those without subtitles. Written content needs to be read in person, whereas. Video content can be heard or seen while at work. Do businesses need to add more videos to their website.
The bottom line
The above-discussed website development strategies will bring a boom in the businesses in 2020 as these would improve the reach of the business and will engage more people for longer hours. In this way, people will talk more to the machines to fulfill their need. While you put in these efforts, your sales are sure to boost and reach a mark like never.