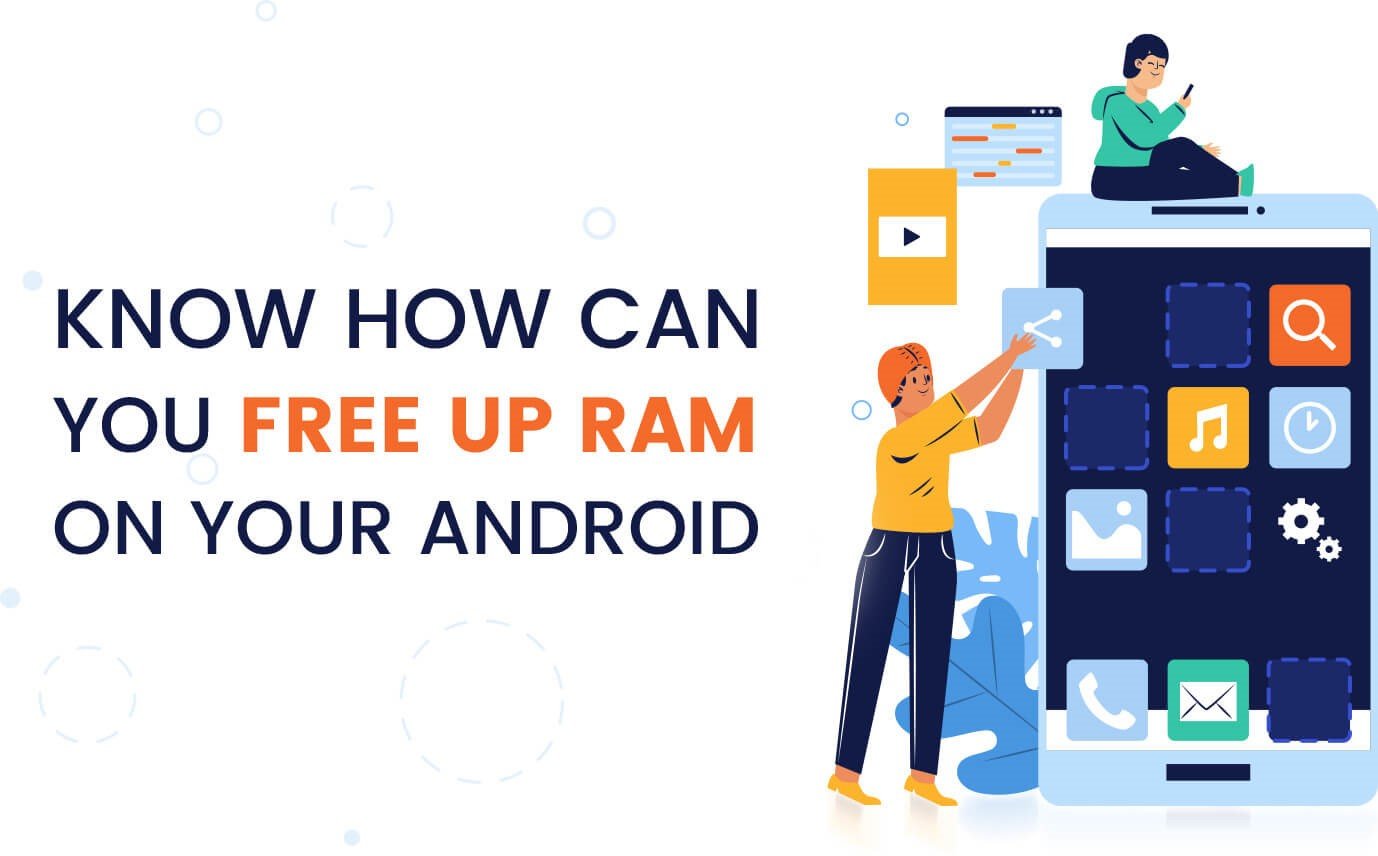 8 Ways to Free Up RAM on Android Device
RAM Cleaner and booster for Android device have been the most searched terms in the previous years, this year, and will continue to be in the upcoming year.
But have you ever thought why is it this way that people need to have such cleaners? Or what is this RAM even used for that it is required to be cleaned?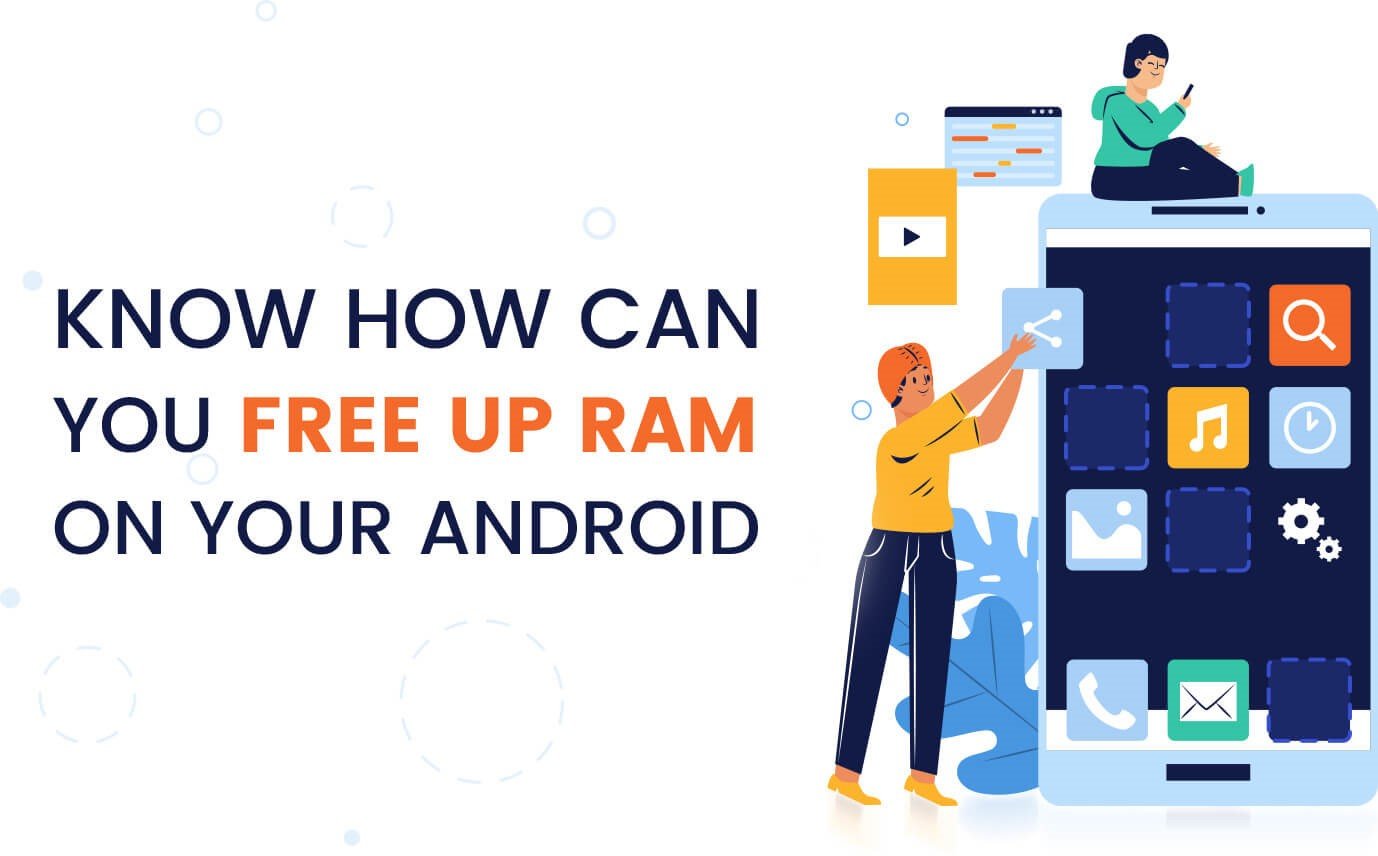 Well, through this piece of write-up, you shall be able to know the basics of it all that why do we need RAM cleaner and how to free up RAM on your Android phone or tablet.
What Is RAM With Reference to An Android Device?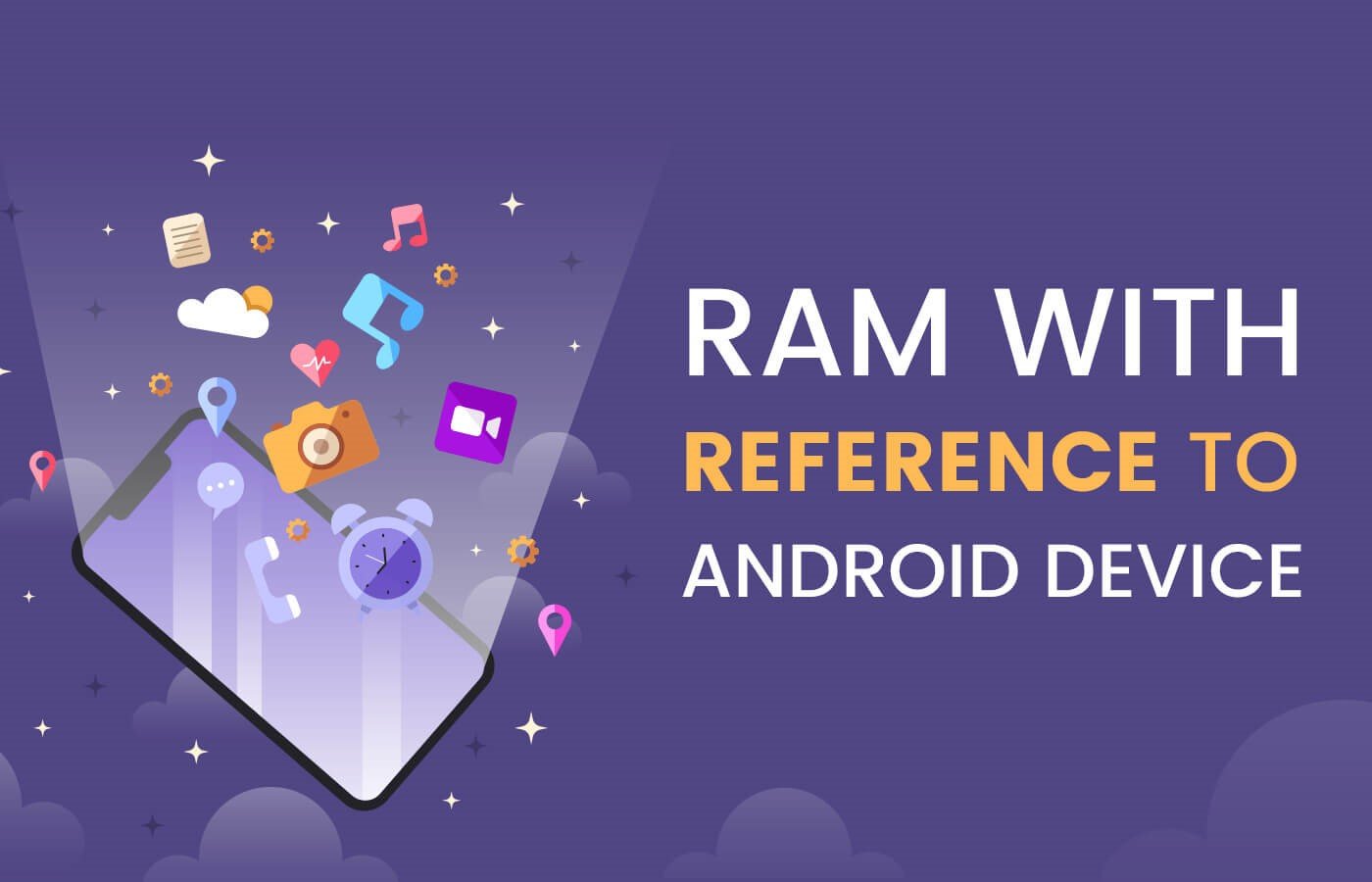 RAM on an Android device is no different than that on your PC. It works in the same way as it does on a PC. RAM on an Android device is used to run a number of programs simultaneously without any delays and at high speed.
An Android device needs RAM so as to run smoothly and at a faster speed without any delays. More the RAM, the faster the running of the apps or operations without adversely affecting your device.
With this, you might have got the essence of why you need to have more RAM on your Android device. Or if you didn't get it, then in simple words, RAM is required to carry out smooth and fast functioning of all the operations you perform on your Android device. But if there is a RAM Booster on your device then things can be different.
What Happens When There Isn't Adequate RAM?
FRUSTRATION! Yes, this is exactly what happens when the device is unable to carry out the desired operation on time and it just irritates you because it takes ages to complete the assigned operation.
Inadequate RAM on a device also hampers its performance and other aspects such as internal circuitry. RAM is the area where the device stores vital information it needs to complete an assigned task. And if that area is occupied, just as we discussed, there can be ill-effects.
To avoid such a situation, you may need a Booster Cleaner. It will make sure your device does not suffer through any of the issues that it can because of occupied RAM.
Though it is not the only approach through which you can get a phone that runs at high speed, there are other ways as well. So, below, these all are listed.
8 Ways to Free Up RAM on Android Device

1. Using a RAM Cleaner app
The best method that supports RAM cleaning and boosting is this one. Using such an app can help you get rid of multiple problems including freeing up the RAM with just one touch.
There is a lot like cleaning junk files, speeding up, getting longer battery duration, managing the files and folders, etc. that can be done with the help of such a Booster Cleaner app.
Having said that, there are lots of these apps and not all are reliable. The best app in this category unarguably is the Advanced Phone Cleaner. It is the sole entity that can be trusted upon so as to get an Android device that runs like a new one.
2. Cleaning The Cache Can Help
The cache is the concealed culprit that eyes your RAM devilishly. Yes, this is not a hypothetical assumption but a proven fact. The cache can slow down the performance of your phone and can affect it in the worst possible ways.
Getting a RAM cleaner can help you get rid of the cache. Not only this, the app like Advanced Phone Cleaner can do a lot more like cleaning temporary and redundant files, duplicate photos, managing the device and much more.
3. Limiting The Phone Of Widgets And Live Wallpapers
This may break your heart but breaking the heart is better than having a slow running Android device in your pocket! Widgets and live wallpapers ace at apprehending the RAM and battery of your smartphone or tablet.
Hence, to avoid unnecessary battery drain and to support the RAM boost, you must limit the phone of these entities. Remember that keeping plain wallpapers will do no harm to your device.
4. Turning Off The Animations
Animations devour the memory and battery of your Android smartphone or tablet. They may look very appealing to you but they are good if you keep them for a few days or maybe hours.
Animations must be turned off in order to support RAM boosting on your device.
5. Keeping a Check On Memory Usage And Deleting The Apps
Head to the settings menu>apps>SD card/ Running. From here, you can find out what is consuming what amount of RAM on your device. Once you have the information, you can choose to delete the apps that no longer serve you and are occupying RAM on your device.
6. Disabling Apps and Bloatware
One of those conventional methods that work effectively. Killing the apps that run in the background may not free up the memory for a longer duration. The apps reoccupy it after a certain time.
So the better option of RAM boosting lies in disabling such apps including the un-installable apps- bloatware. They will not function in the background once they are disabled.
7. Use external SD card
An old school yet effective method that supports RAM boosting. This will greatly increase the available storage space on your device letting you do more with your phone without laying any fences around.
Indeed, this is one of the safest and efficient methods that lets you use your phone without any issues in particular. The majority of the Android devices support the mounting of an external SD card.
Just mount the SD card and you'll get considerably more space. Hence, this is a good option to take into consideration in order to free up RAM on your Android device.
8. Rebooting
Certainly, the least popular and least effective way to get back your occupied RAM is through rebooting your device from time to time. And this is why it rests at the last position of this list which tells you how to boost RAM on your Android device.
So these were the ways you can adopt to maintain the well being of your Android smartphone or tablet.
Final Words
RAM Boosting is a sensitive process and so it must be done with keeping in mind the long term impacts the processes can cause to your Android phone.
The one that suits the best here is the one in which we use a booster cleaner. It serves multiple purposes plus it is quick and effective compared to that of the other methods listed.
I personally would not recommend you to use the last method that is, rebooting very often. It is because rebooting may have an indirect impact on the battery of your smartphone.
It can cure the crashes and memory hangs instantly but always sticking to reboot your phone in such circumstances may want you to buy a new device soon. So, abstain from choosing this method very frequently.
So, what are you waiting for now? Go get yourself the advantages of Advanced Phone Cleaner! Download the app now from the Google Play Store.