Everybody likes to feel warm, right? Being hot isn't so bad either, in some instances. If you're hot, you're in demand, and warm is nice and cozy too. It's the same with marketing, specifically your content marketing. The reason to engage in content marketing in the first place is to warm up your audience. You want them to feel drawn to you, to feel positively about their interactions with you. The reason you want traffic on your website, whether you are running a business or are a writer, photographer, artist or designer, is because these people are now exposed to your products, services and message. For a writer, the end goal can be the traffic itself, but you are hoping to grow a deeper connection that translates into real readership; people who will remember your name and seek out your content.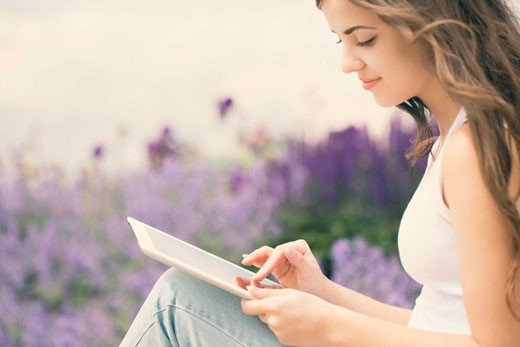 The art of getting the giant pool of potential audience members in the world to cough up your ideal customer and send them to you is called inbound marketing. You are enticing people who share the values and interests you believe your ideal customer might have to land in your virtual backyard.
Understand Your Audience
Set up your metaphorical sofa and invite your imaginary ideal customer to take a load off and stay a while. Ask them some questions. What are you passionate about? What are you willing to spend time learning more about? What would help make your life easier or more positive or richer? How do you think they would answer?
Imagine them on their journey throughout the day. What are they doing? What media are they consuming? What seems to bring them joy? Can you research any marketing information about your ideal customer or your particular field? Statistics are dry and not very dynamic, but data is useful.
The answer to these questions is going to help you develop a great content marketing strategy to lure these customers to you like a stranger with candy. Maybe not quite like that… more like a helpful stranger that holds the door open and smiles. Remember that distinction because trust and authenticity are the core of what you are trying to achieve here.
Provide Value
Once you've boiled down your thoughts and any data you can consult, you'll have a strategy forming. As an example, let's say you are a HVAC company and you understand your strength is helping home owners acquire an efficient heating system to save them money and keep them warm. Your ideal customer is into home improvement and increasing the value of their home. They're also into saving money. They probably have a family. They may enjoy sports, hunting, or action movies. You may decide most of your audience is male, between the ages of 25 and 65.
For you, content marketing subject matter could include tips about your home heating system, information and data about saving money through more efficient heating and cooling of your home. You could include information about being more green for the environment we will pass on to our children. You may toss in some DIY tips and tricks about home improvement, or the best way to pick the right contractor for a job. A little world news that pertains to oil markets or economics could round out your topics.
All of these things would be helpful and potentially interesting to your ideal customer. You are providing value to them on a daily basis for no ulterior motive since they don't have to do anything to obtain it. They won't mind or probably realize there is something in it for you.
Pick a Combination of Methods
You have your strategy almost complete, now you just need some methods to deliver information on your goal topics to your ideal customer out in internet land. How could you go about this?
A blog is a good idea. Here you will share original content that is hopefully humorous, helpful and honest. Do not pump out endless listicles about caulking for winter- go in depth explaining something like an energy audit or how to avail yourself of grants out there to help homeowners update their outdated heating systems.
Can you think of a subject that's meaty enough to fill an eBook? This might be tricky with our example of the HVAC company, so let's change gears and talk about that writer again. You're a content specialist who talks about marketing, branding and vivid message communication. You write about it in your blog, but you've only skimmed the surface. You know you could write a book on the subject and you think your audience might find that interesting.
Do it! There are numerous software programs that allow people to create their own eBooks, like ePageCreator and others. You can write your content and probably limit your work with a designer to just a cover. When you're done, you can offer this to your audience as an added bonus above and beyond your blog. Trade it for their email address or ask for a small fee. This not only gets you their email and a few bucks, but every person who follows through has cast a vote for you as an information leader. The number of subscribers or downloads is a quantifiable way to measure your growth.
You can use the same software to publish an online magazine if you think that's more suitable to your personality and business. If you work in fashion, your look book is sharable content that provides value as well.
Information hubs are also popular, and it's possible to set up your hub to aggregate content for you so that it becomes like its own mini social network- a place people can stop to consume media about topics and information that is important to them that somehow relates to your business, your message or your mission.
This seems like a big dump of information, but the mechanics are deceptively simple. Identify questions your customers might ask, and answer them. Toss in some entertaining content that still speaks to something charming about you, or that they enjoy. Make a personal connection so your visitors see you as someone they know and trust. They will seek you out for information and also when they want to make a purchase.