Watch (IPL) Indian Premier League Season 6 where ever you are… ONLINE
Indian Premier League (IPL) 2013 will be played over 53 days and at 12 venues (Delhi, Chandigarh, Dharmasala, Mumbai, Pune, Bangalore, Hyderabad, Cuttack, Visakhapatnam, Chennai, Kolkata, and Jaipur) in India. Starting from April 3rd, 2013 and end May 26th, 2013. There will be 74 matches (including the league matches and the playoffs as well as the finals) in the 6th season of IPL. After the league matches are over, the top 4 teams of the table will play with each other in the eliminators I and II, then the clash for the trophy in the finals. The preliminary schedule has the 9 franchises (teams) playing in this 6th edition of IPL. Teams are Chennai Super Kings, Sunrisers Hyderabad, Delhi Daredevils, Kings XI Punjab, Kolkata Knight Riders, Mumbai Indians, Pune Warriors India, Rajasthan Royals, and Royal Challengers Bangalore.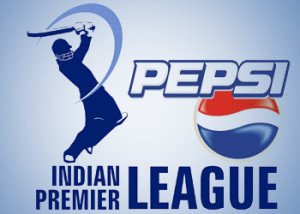 IPL 6 schedule 2013 includes the timetable along with venues, dates and time of matches of Indian Premier League 2013, you can download from HERE.
Note: We only share those links which are freely available on the web. None of the streams are hosted or displayed on this site.