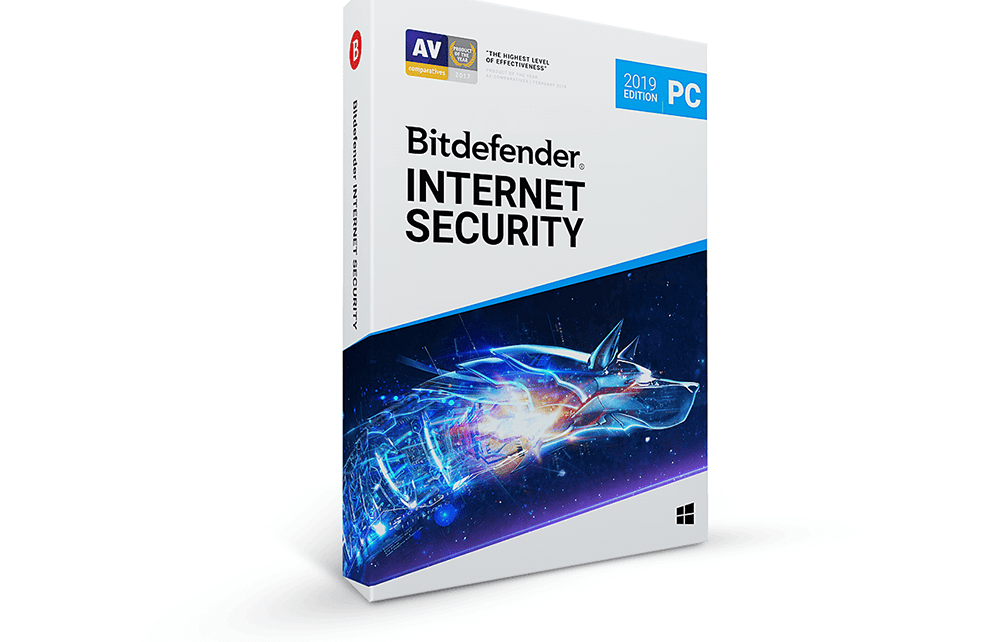 Review: Bitdefender Internet Security 2019 – Worthy for Use
When it comes to protect your computer from horrific hackers and malware, there are a variety of alternatives of internet security out there within the market. To keep you and your devices safe, each and every internet security software has different solutions like anti-virus, anti-malware, firewalls for both hardware and software), and many more features too. So, today I'm going to review the best and well know Bitdefender Internet Security 2019.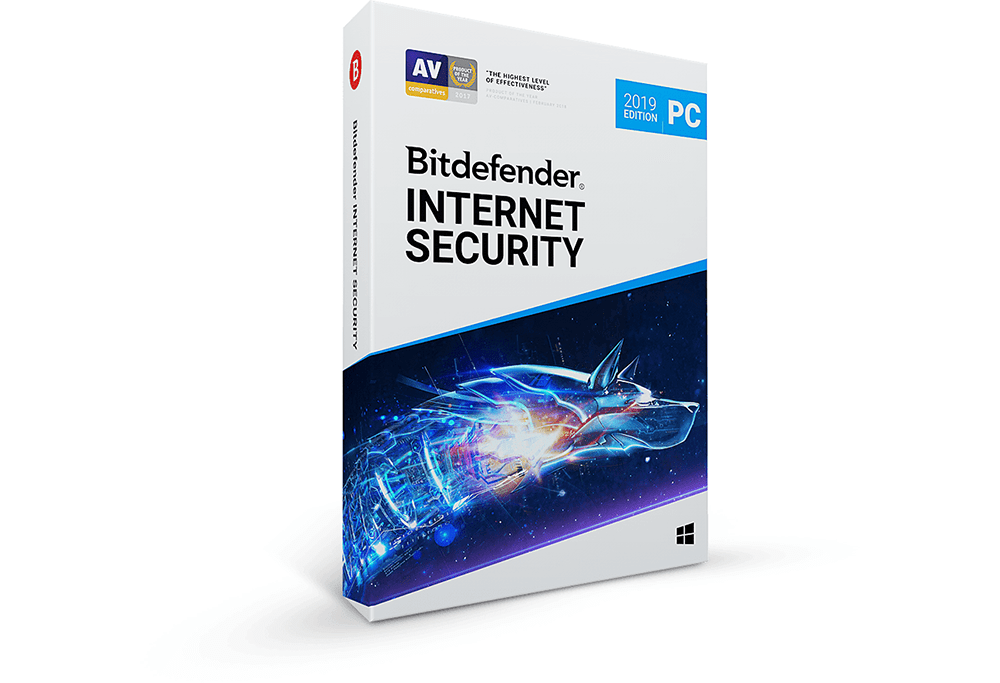 In the past, we have already looked at different Bitdefender products, each and every products are really so so impressive. The company, which founded in the year 2001 at Romania, earn several awards over the years because of their products and also has developed an excellent reputation in the anti-virus community. So without wasting the time, let's take a look what Bitdefender's latest security suite is going to provide.
Key Features of Bitdefender Internet Security 2019
Parental Control
Comprehensive Support 24/7
Best security against Internet threats on Windows
Includes privacy tools like Bitdefender VPN and Safepay
Network Threat Prevention (New): stops attacks before they even begin
Improved multi-layer ransomware protection with ransomware remediation

Protection
The brand new Bitdefender Internet Security 2019 offers a good variety of features, along with the enhancements to its ability to protect your computer from nasty things like malware, viruses, trojans, ransomware, etc.
In fact, BIS 2019 has made such an awesome improvements by adding multi-layered approach against ransomware includes a higher data-protection layer that safeguards your documents, pictures, videos, and music against any kind of ransomware attack.
BIS 2019 is really working very well in cooperation with the Advanced Threat Defense module and it is going to protect the most important files from encryption by ransomware.
Bitdefender also improve to its Web Attack Prevention feature. Their web filtering technology ensures that user never land on a harmful website and also help users to identify whether or not the search results are safe to access before user actually click on a link. BIS 2019 also made all known infected links inaccessible.
Of course, BIS 2019 comes with the features like real-time protection, anti-phishing and anti-fraud functionality which is always to be expect from a smart security products. BIS 2019 has an ability of Safe Files which observe the particular files and folders to see if something villainous is going to attempt to do unauthorized changes. The applications which are trustworthy only those can access your important files which are under Safe Files.
BIS 2019 also has a Rescue Mode, handles some sophisticated viruses, like rootkits, need to be removed before Windows starts. So when ever BIS detects such threats, it reboots the computer in Rescue Mode for clean up and restoration.
Bitdefender Internet Security 2019 has top notch protection capabilities and if you don't believe on my words, you can check it on web that it was awarded with Best Protection and Best Performance by AV-TEST and named Product of the Year by AV-Comparatives (February 2018). You will find out that Bitdefender is consistently ranked amongst the top performers.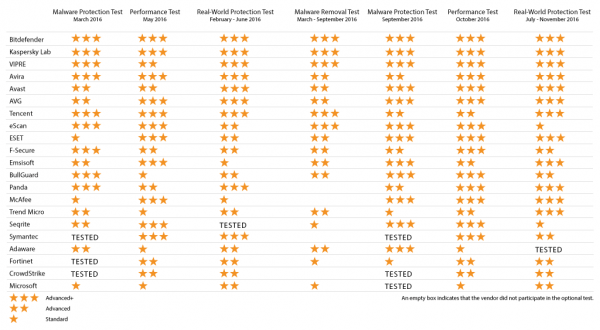 Performance
The new improved Autopilot feature, specially designed to act as a Security Advisor which give you deeper insights into your security posture. Its smart capabilities mean that it can recommend security actions in the context of your system needs and usage patterns.
Feature such as Bitdefender Photon, an innovative, exclusive technology which allow BIS 2019 to adapt the hardware and software configuration of your system to save computing resources and improve speed and performance.
BIS 2019 has a Global Protective Network, so the most heavy scanning takes place in the cloud which means there is virtually zero impact on your local resources and your system's speed and performance remain unaffected. Your files always remain completely private: Bitdefender does not scan the actual contents of your files, and never uploads or stores them in the cloud.
There's also a Battery Mode, an intelligent feature saves battery life for laptops and tablets by temporarily tweaking system settings such as display, system cooling, system updates, and Bluetooth connectivity.
And lastly, there's even a Game, Movie, and Work mode that can detect when you're playing, working, or watching a movie, so it knows not to bother you with unnecessary requests so you can focus on what's important. For example, depending on what you choose to do on your devices, Bitdefender temporarily halts pop-ups, adjusts visual settings, and pauses unimportant background activities to allow you to enjoy your device to the max.
In my experience these features in BIS 2019 worked well, launching applications remained fast (both the first time and subsequent launches), installing and uninstalling applications, copying files, and archiving/unarchiving files all were not noticeably impacted by having the product installed.
Privacy and Much more
Brand new to BIS 2019 is the Bitdefender VPN which makes you to stop worrying about privacy on the web. The new VPN feature protects your online presence by encrypting all Internet traffic on your device. Bitdefender Internet Security 2019 includes up to 200 MB daily encrypted traffic for your Windows devices which is okay.
They also improved their Safe Online Banking feature. Using this feature you can bank and shop from a unique, dedicated browser that secures your transactions to prevent fraud. Bitdefender Safepay can now also automatically fill out credit card details in billing fields which certainly saves time and removes the hassle of having to get up and get your wallet.
It is also a built-in Password Manager where you can safely and securely store your passwords, credit card information, and other sensitive data in a cyber-vault for easy access whenever you need them. The Password Manager also gives you the option to autofill online forms and can even recommend secure passwords (nice feature).
BIS 2019 has Webcam Protection feature too, which protects your privacy and prevent webcam leaks. It notifies you when apps try to access your webcam, and lets you block unauthorized access.
File Shredder is also an important feature in BIS 2019, you can use this tool when you wish to delete a file for good and leave no traces that it ever existed on your PC.
With the Privacy Firewall feature, you get a powerful layer of network protection, so your personal information stays safe from hackers and data snoops.
It has a feature of Vulnerability Assessment, scan for security holes and vulnerabilities with just one click. Bitdefender checks your PC for outdated and vulnerable software, missing Windows security patches and potentially unsafe system settings, and will indicate the best fix.
Last but not the least, Parental Control which is really very useful feature offers digital help to parents and extra online safety to children. Filter out inappropriate content and limit screen time for each of your kids. You can access Bitdefender Central remotely to keep up with them.
In my experience these features of BIS 2019 really amazed me, blocked unauthorized access of a webcam, screen timed out for the kid, never discover deleted file, form filling is too easy and I am really enjoying it.
System Requirements
Operating system: Microsoft Windows 7 with Service Pack 1/8/8.1/10;
Processor: Dual Core 1.6 GHz;
Memory: 1 GB RAM;
Hard disk space: 2 GB free
Final Lines
To keep your Windows computer safe and secure, there is a fantastic solution which is known as Bitdefender Internet Security 2019. If you are still using BIS 2018 and considering to get the upgrade or want to use something completely different, I would like to definitely recommend to give Bitdefender Internet Security 2019 a try. I am sure you'll be really impress by its solid performance as well as its protection capabilities.
The company offers a free 30-day trial of BIS and after that a 1 year / 3 Devices license will cost you £24.99 (50% discount but without VPN service). But if you want VPN service also for a year then it will cost £29.99 so the total cost of the license for 1 year / 3 Devices including VPN will be £54.98.
I hope you have gone through the complete review for the Bitdefender Internet Security 2019 and wish you will give it a try. But if you like some other internet security then please let me know in the comment area.