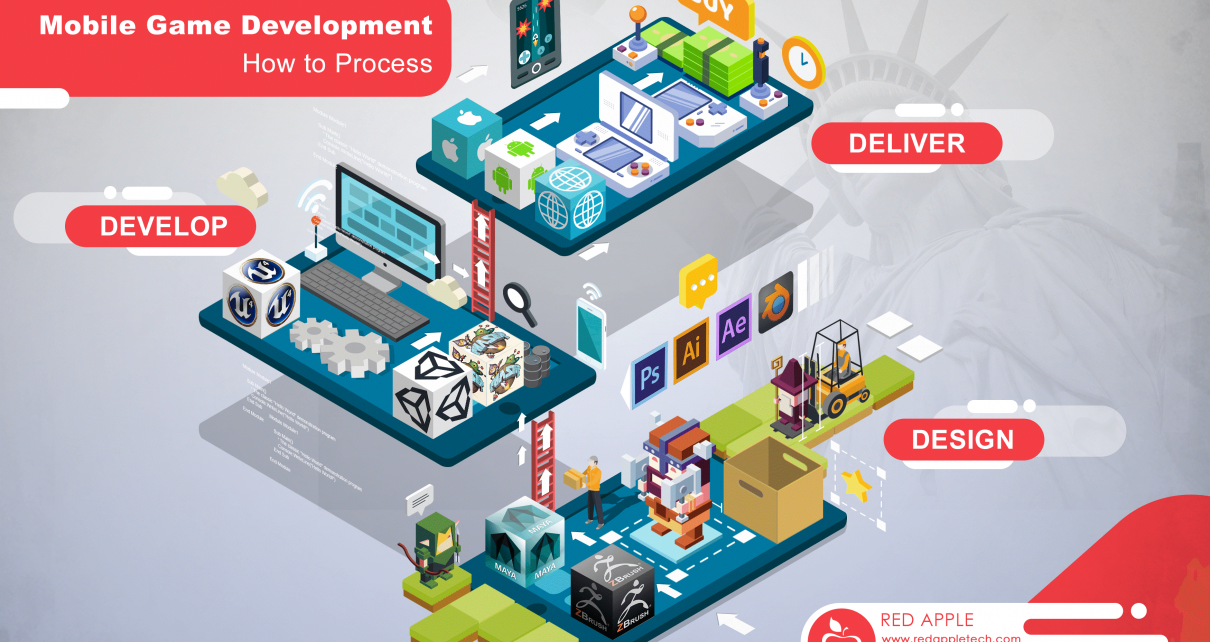 How Technology Has Revolutionized the Modern Aspects of Mobile Gaming
Smartphones have been regarded as the future of communication technology and personal computing. There is no denying the fact that the uses of mobile phones have surpassed that of personal computers in the recent times. One of the vital causes of mobile revolution is that it presents content in a unique way to the users. Mobile gaming applications have made the user experiences reach a different height with modern and thrilling look and feel. The modern gaming applications act as a driving force in increasing the popularity of mobile usages. Technology mixed with creativity has given birth to the current generation of mobile gaming experience.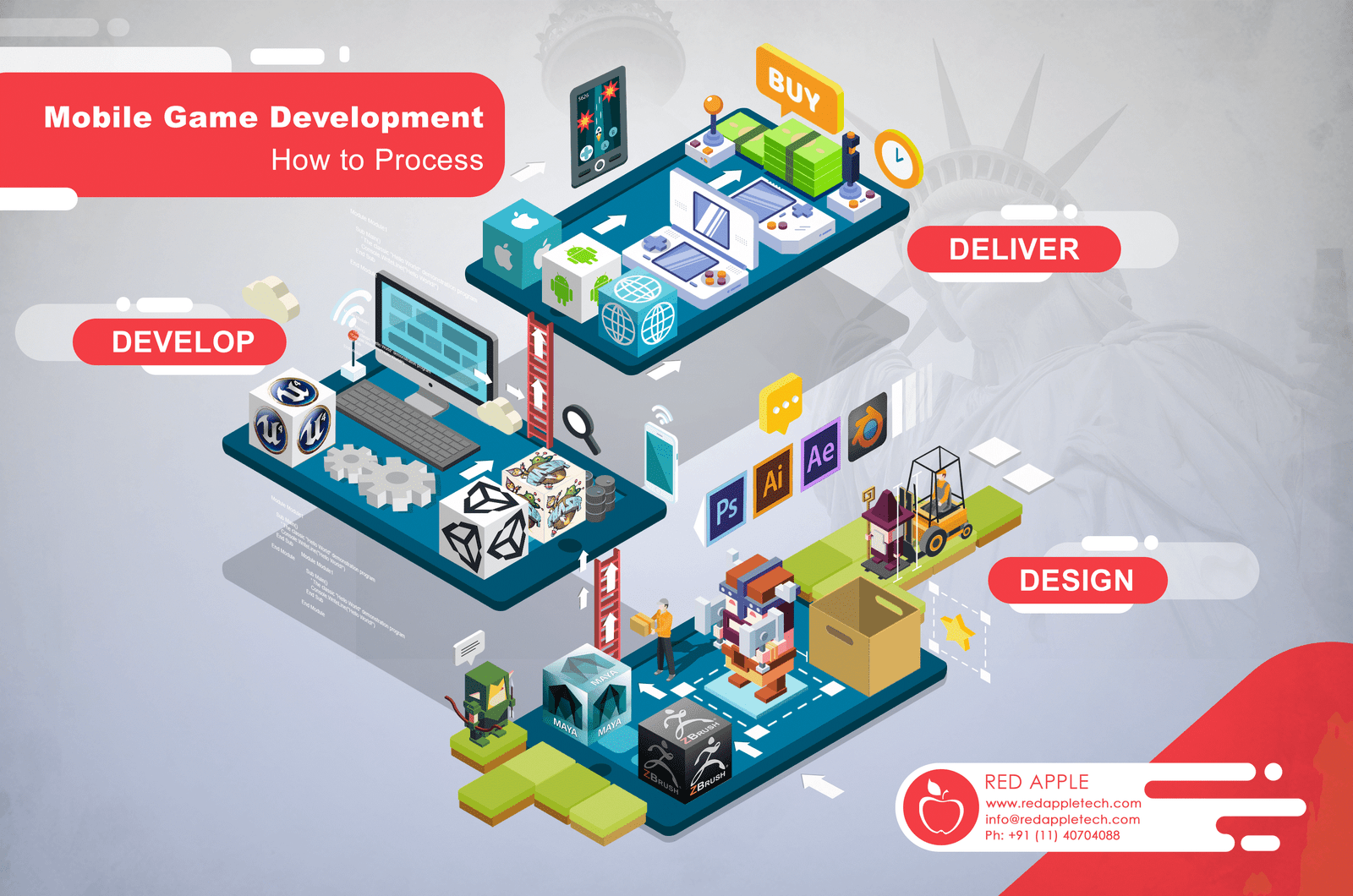 Mobile game development can be seen as a lucrative opportunity for a mobile game development company. Now days, the game development companies try to incorporate the latest techniques that can make mobile games stand out amidst tough competition. The existing mobile games are highly captivating, amazing and engaging. The mobile games offer variety of advantages for users who invest their valuable time to occupy the first position in the leaderboard. It also showcases the talents of the developers who entertain the world through innovative creations. Developing applications for mobile games can be a lucrative option as a business startup.
The following application development tools can help you turn your aspiration to reality:
Unreal Engine:
This platform is useful for developing games in both iOS and Android mobile devices. The impressive graphics can help in designing complex games to create more interest among the users and play with intense thrill and excitement.
Some if its noteworthy features are:
Best Tutorial: You do not have to worry even if you don't know about its functioning. You will be having an entire folder with all necessary documentations regarding this matter.
Easy development for mobile: It will give you an opportunity to build and develop personal and customized games.
No mandatory coding: Here you can avail "what you see is what you get" editor and hence won't require any skills for programming.
Shadow animation and superior lighting: This feature will help in choosing interesting effects that can influence or impact the temperament of the games.
Unity:
It is regarded as one of the most popular tools used for making mobile games. This platform will also help you make games for both iOS and Android operating system.
Important features of Unity are as follows:
2D and 3D support: This tool will have solutions for making both 2D and 3D games.
Unity Asset Store: You can avail thousands of assets here for obtaining more effective results.
Real-time interaction: Social sharing and chatting features can be integrated for experiencing real-time exposure.
Programming Language Support: The required documentation can be found on the official site for smooth functioning of the Unity Editor
Unity Community: This feature enables in an easy communication with fellow game developers.
High and Native Performance Graphics: High quality graphics can be obtained with support for Vulkan and iOS Metal.
Corona SDK:
It is a cross platform for developing 2D games. Apart from developing iOS and Android games this tool is also great for Apple TV and Android TV apps.
Vital Features of Corona:
Unique Designing Opportunities: It offers ample scope for making your games unique and exclusive in look and feel.
Solitary Code Base: This platform is based on a simple programming language called Lua.
Easy Monetization: It is a great support for ad banners and in-app purchases.
Fast FPSs: Faster Frames Per Second is a core component for games developers is offered by Corona.
Corona Community: This is an active forum where one can have solutions to all queries.
Buildbox:
It has been regarded as the fastest development tool that provides plenty of options like editing gameplay, characters, logic pieces etc. This platform is only applicable for iOs devices.
Core Features of Buildbox:
World Settings: You can enhance the possibilities of your game with multiple world settings. Here you have the liberty to create multiple worlds or a single world within your game.
Character Settings: Different types of effects, animations and sounds can be provided your character.
Creator Tool: This will help you choose and pick the variables and create a framework of your game. It helps in inserting the placeholders to get started quickly.
Presets: This feature will help you to make interactive complex games or classic gameplay. By using each preset the physical properties of your game will change and it will also change the character automatically.
Besides the above mentioned ones it has also some advanced attributes like collision editor, sprite editor, object components etc.
The above mentioned features can give you a fair idea about the applications of various features that can make the mobile games all the more challenging and enticing. The process of mobile game development has to choose the most suitable ones in accordance with the requirements of the clients. Game development companies need to make customized services for making their clients satisfied and loyal. Mobile game development company needs to ensure delivering services within the given time period without compromising on proposed quality.